21 November 2023
| | 2 min read
Successful School Streets scheme to be made permanent
A successful scheme which has helped pupils enjoy more active journeys to school is to be made permanent.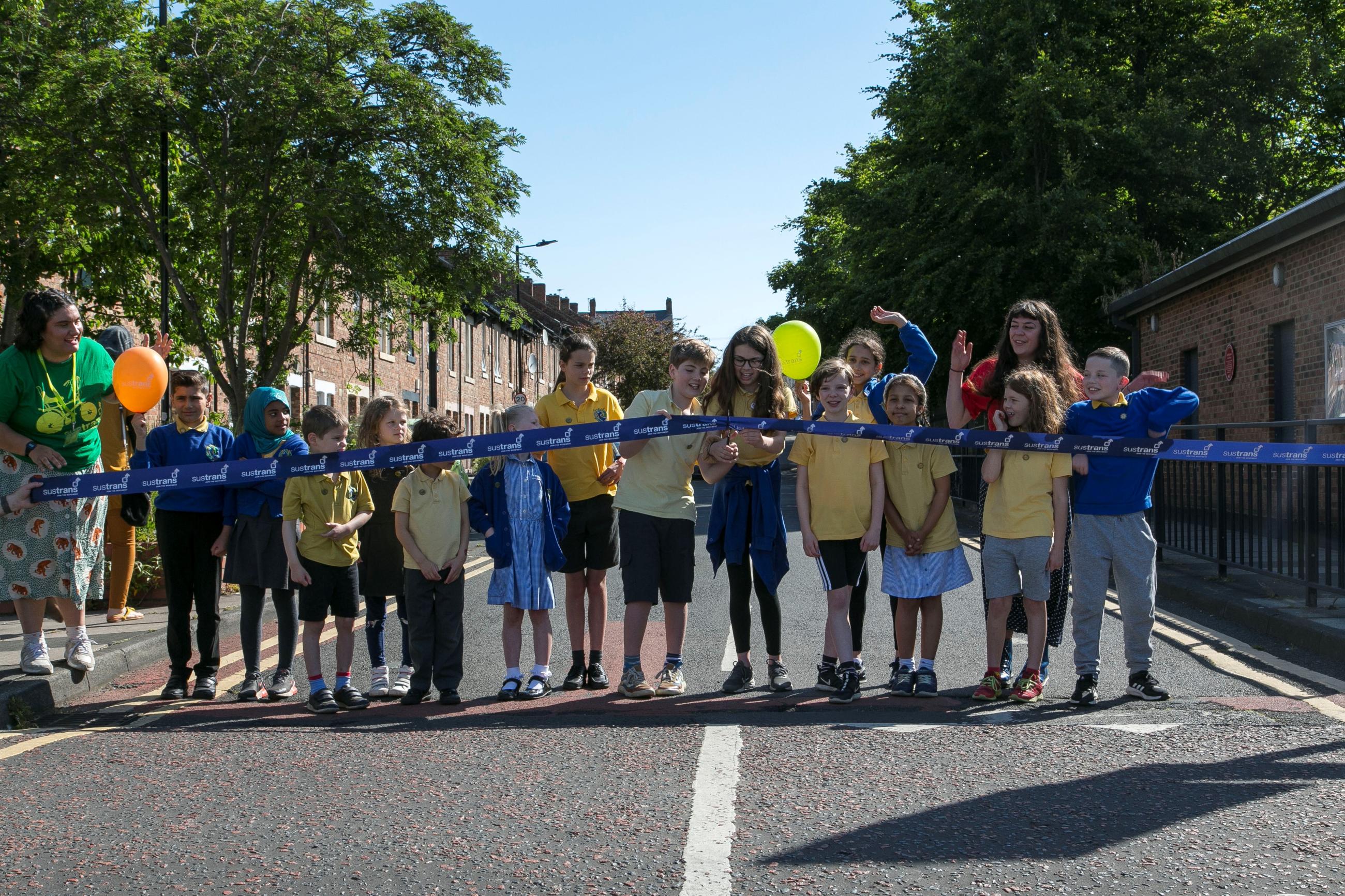 The School Streets scheme was introduced at Hotspur Primary School, in Heaton, as part of an 18-month trial in June 2022.
Newcastle City Council worked with the national charity Sustrans to implement restrictions to reduce traffic and help make the area safer for children to walk, scoot or cycle to school.
Monitoring took place during the trial and traffic counts confirmed that there were fewer vehicles on the streets around the school and an increase in people walking and cycling, including during the winter months.
Although traffic monitoring showed that there were some extra vehicles travelling on neighbouring streets outside of the School Streets zone, the numbers are much lower than the overall reduction in traffic, suggesting that many people have swapped their car journeys for walking and cycling instead.
As part of the trial there was a six-month consultation period so that people could comment on how they felt the scheme was working.
This showed that the scheme was popular with families and nearby residents and the majority of people who responded said they would like the scheme to be made permanent.
Cllr Marion Williams, cabinet member for a connected, clean city at Newcastle City Council, said: "School Streets schemes are designed to make the journey to school safer, healthier and more active, while also improving the area for nearby residents. I believe that the scheme at Hotspur Primary School has achieved all of these goals.
"At the times of day when the School Street restrictions are in place we've seen fewer vehicles outside the school gates and people have told us that it has felt much safer as a result.
"The reduction in traffic and parked cars has also been welcomed by local residents and, most importantly, more children have been able to enjoy walking and cycling to school.
"It's great to see that since the scheme was introduced many people have swapped car journeys for other forms of transport – particularly cycling which saw a significant increase.
"This has been a successful and popular scheme that benefits local people and I'm very pleased that it will be made permanent."
Sustrans officers worked with the school community to help more families walk, cycle and wheel their way to school. This included cycle lessons, classroom Q&As, celebration events, bike maintenance and lots more.
School Streets Coordinator Ali Campion welcomed the news to make the School Street permanent. Ali said: "It's great news that Hotspur Primary School is now a permanent School Street. The community are telling us they feel safer and calmer, and the children start the day more ready to learn.
"It's great to see children travelling by bike, scooter or on foot and starting the day in a healthier way."
School Streets works by closing certain streets around schools to traffic during school drop off and pick up times. This reduces problems caused by parked cars and traffic, making it easier and safer for children to walk, cycle or scoot and helps improve air quality.
The School Streets scheme at Hotspur Primary School was the first one to be introduced in the city, with other similar trials also ongoing at Grange First School, Chillingham Road Primary School and Ravenswood Primary School.
Decisions regarding the other School Streets trials will be made following consideration of monitoring data and consultation feedback from those areas.