20 March 2023
| | 2 min read
People urged to pay CAZ charges on time to avoid penalty
Temporary arrangements allowing people extra time to pay a Clean Air Zone charge will come to an end later this month.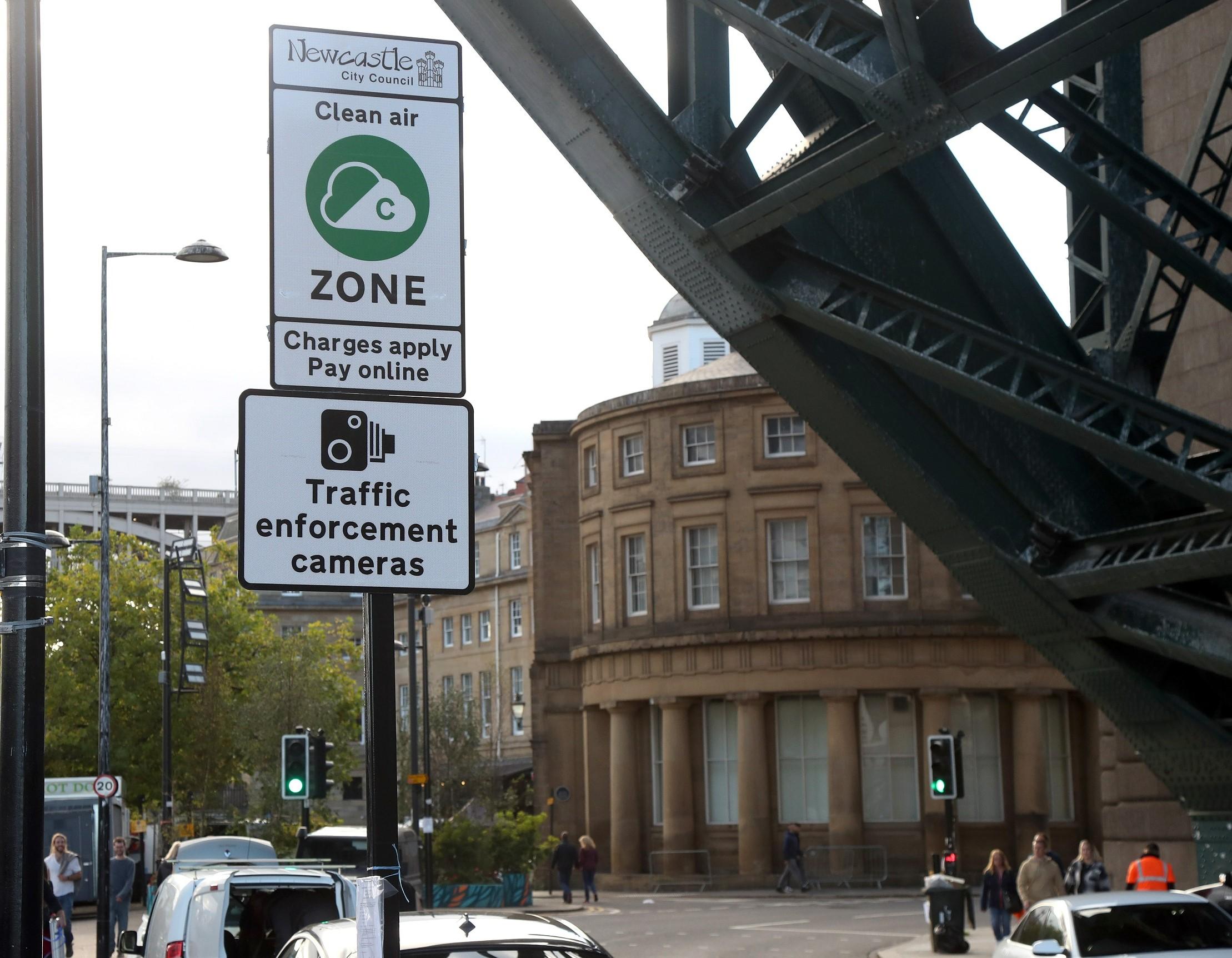 Drivers are being urged to make sure they pay any CAZ charges within the six-day deadline to avoid an additional financial penalty.
Under the current temporary enforcement arrangements, vehicle owners who fail to pay a CAZ charge on time are granted an extra seven days to pay.
But when these arrangements come to an end on Monday 27 March, those who do not pay the charge within the time allowed will also receive a Penalty Charge Notice of up to £120.
Newcastle and Gateshead councils, which implemented the Clean Air Zone in response to a legal order from the government, are encouraging drivers of taxis, buses, coaches and HGVs to check if they need to pay and ensure they meet the payment deadline.
People can check whether a vehicle is required to pay a CAZ charge using the online vehicle checker at www.gov.uk/clean-air-zones.
Cllr Jane Byrne, cabinet member for a connected, clean city at Newcastle City Council, said: "During the first eight weeks of the Clean Air Zone being in place we've allowed drivers extra time to pay a charge while people get used to how it works.
"But these arrangements will come to an end on Monday 27 March and we don't want to see people getting caught out.
"Vehicle owners who owe a CAZ charge will not get a notification to let them know. The responsibility rests with them to check whether they're affected and make a payment if required."
Details of how to pay a CAZ charge can be found at www.breathe-cleanair.com/how-to-pay.
The arrangements for making CAZ payments, are in line with all other Clean Air Zones across the country and are determined by government.
The aim of the Clean Air Zone is not to generate income for councils or government but to improve air quality by encouraging vehicle owners to replace or upgrade older, more polluting vehicles with cleaner models.
Financial support towards the cost of doing this is available for those who are eligible and people can go online to find information about vehicle upgrade grants and how to apply.
Anyone who is in the process of applying for a grant will not be required to pay while their application is processed.
Clean Air Zone charges apply only to taxis, buses, coaches and HGVs that don't meet emissions requirements. From July charges will also apply to older, non-compliant vans. Private cars, motorbikes and low emission vehicles are not affected.
Charges can be paid up to six days in advance of travel into the zone, on the day of travel or within six days after a journey.
Payment can be made online using the national Clean Air Zone website - www.gov.uk/clean-air-zones – or by telephone on 0300 029 8888.
Full details about the Newcastle and Gateshead Clean Air Zone, including a map showing the zone boundary, can be found at www.breathe-cleanair.com.