26 September 2023
| | 2 min read
Over £1.3m awarded as North East businesses invest in cleaner vehicles
More than £1.3m in grant funding for cleaner vehicles has been awarded to businesses and taxi drivers in the North East as part of Clean Air Zone measures.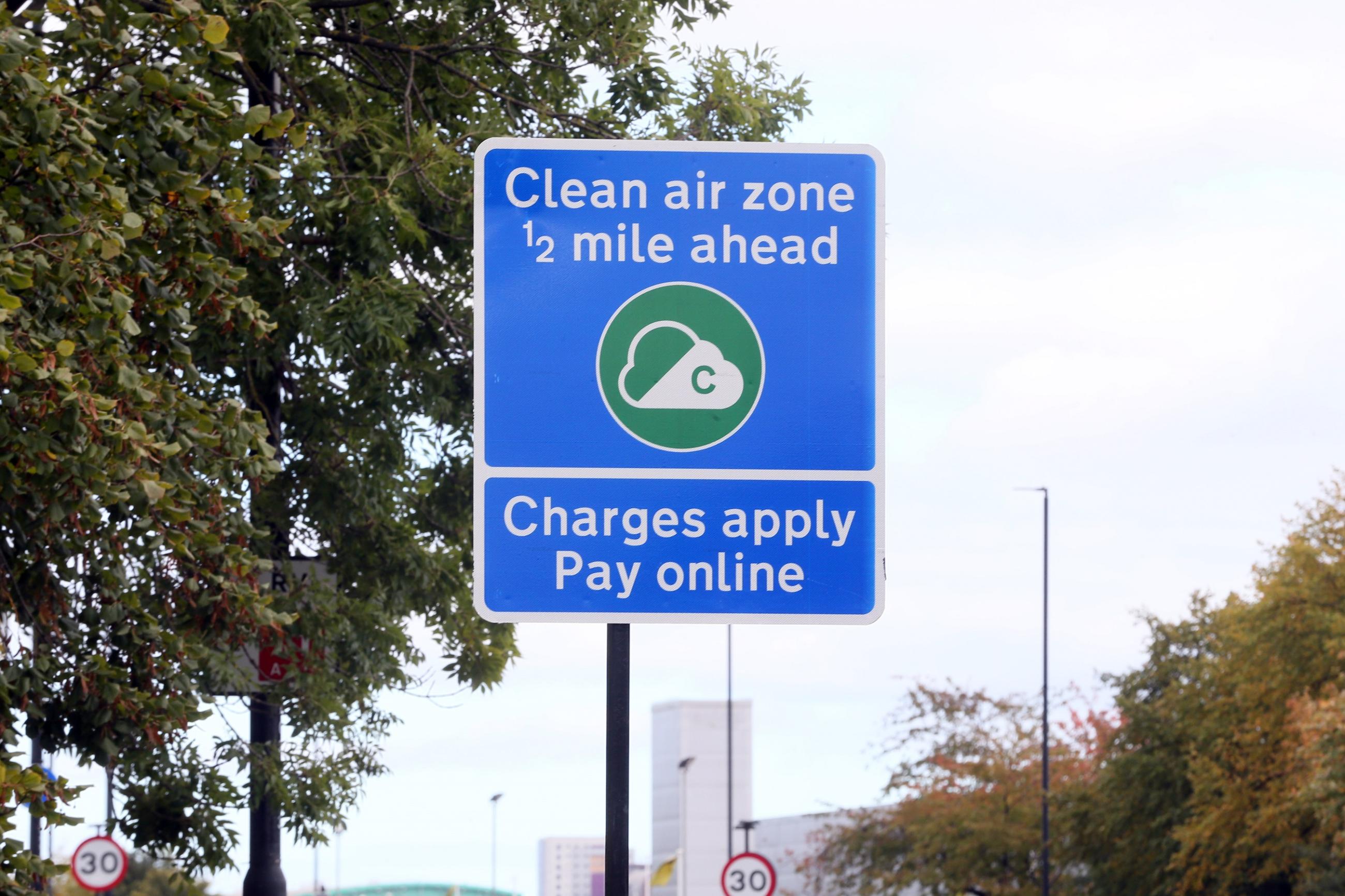 In the first six months from the launch of the Newcastle and Gateshead Clean Air Zone, a total of £1,301,437 was successfully paid out, helping hundreds of owners to upgrade their vehicles to cleaner models.
In total, 369 older and more polluting taxis, vans and HGVs were replaced and upgraded to reduce emissions up until the end of July.
Cllr Jane Byrne, cabinet member for a connected, clean city at Newcastle City Council, said: "I'm pleased to see that the Clean Air Fund grants are helping drivers and business owners in the North East to upgrade their vehicles as this will help us to reduce traffic-related air pollution.
"Although we can't see pollution, we do know that it is there and that it can be harmful to people's health so it's important that we all do what we can to help tackle it.
"Upgrading to cleaner vehicles is one of the ways we can make a difference and we are working through grant applications as quickly as we can to help more people to take this step."
Cllr John McElroy, cabinet member for the environment and transport at Gateshead Council, said: "The aim of the Clean Air Zone is to improve air quality by encouraging vehicle owners to replace or upgrade older, more polluting vehicles with cleaner models.
"It is encouraging to see progress being made on this important work in the first six months since the CAZ was introduced."
Funding for the Clean Air Fund grants has been provided by government as part of the Clean Air Zone, which has been implemented by Newcastle and Gateshead councils in response to a legal order to tackle pollution.
Both councils, along with DEFRA, continue to monitor pollution data although it remains too early to assess the impact of the Clean Air Zone.
The Clean Air Zone launched on 30 January 2023 when charges were introduced for non-compliant taxis, buses, coaches and HGVs that do not meet national emissions standards. Charges for non-compliant vans and light goods vehicles began on 17 July 2023. Private cars are not affected and do not have to pay CAZ charges.
Non-compliant taxis and vans are required to pay a daily charge of £12.50 per day to enter the zone and non-compliant buses, coaches and HGVs are charged £50.
In the first six months since the CAZ launched, more than 10.6m vehicles entered the zone, of which 104,454 were non-compliant and required to pay charges.
The vast majority of non-compliant vehicle owners are paying the CAZ charge within the payment window – which allows payment on the day of the journey or up six days in advance or six days following the journey. More details on how to pay can be found at www.breathe-cleanair.com/how-to-pay.
In total, £311,290 was paid in CAZ charges, including payments for seven-day discounted taxi permits for drivers licensed in Newcastle, Gateshead and North Tyneside.
During the first six months of the Clean Air Zone being in operation, penalty charge notices (PCNs) were issued to 8,173 people who did not pay the CAZ charges owed and a total of £214,996 was paid in PCN payments.
All money collected from CAZ payments is being used to pay for the operation of the scheme. Should there be any surplus money in the future, it will be reinvested in local transport schemes.
Further information about the Clean Air Zone can be found at www.breathe-cleanair.com.