17 March 2022
| | 2 min read
Next steps for city centre traffic proposals to be decided
Public feedback on proposals to pedestrianise part of Newcastle city centre will be considered by councillors before next steps – including a potential public inquiry – are confirmed.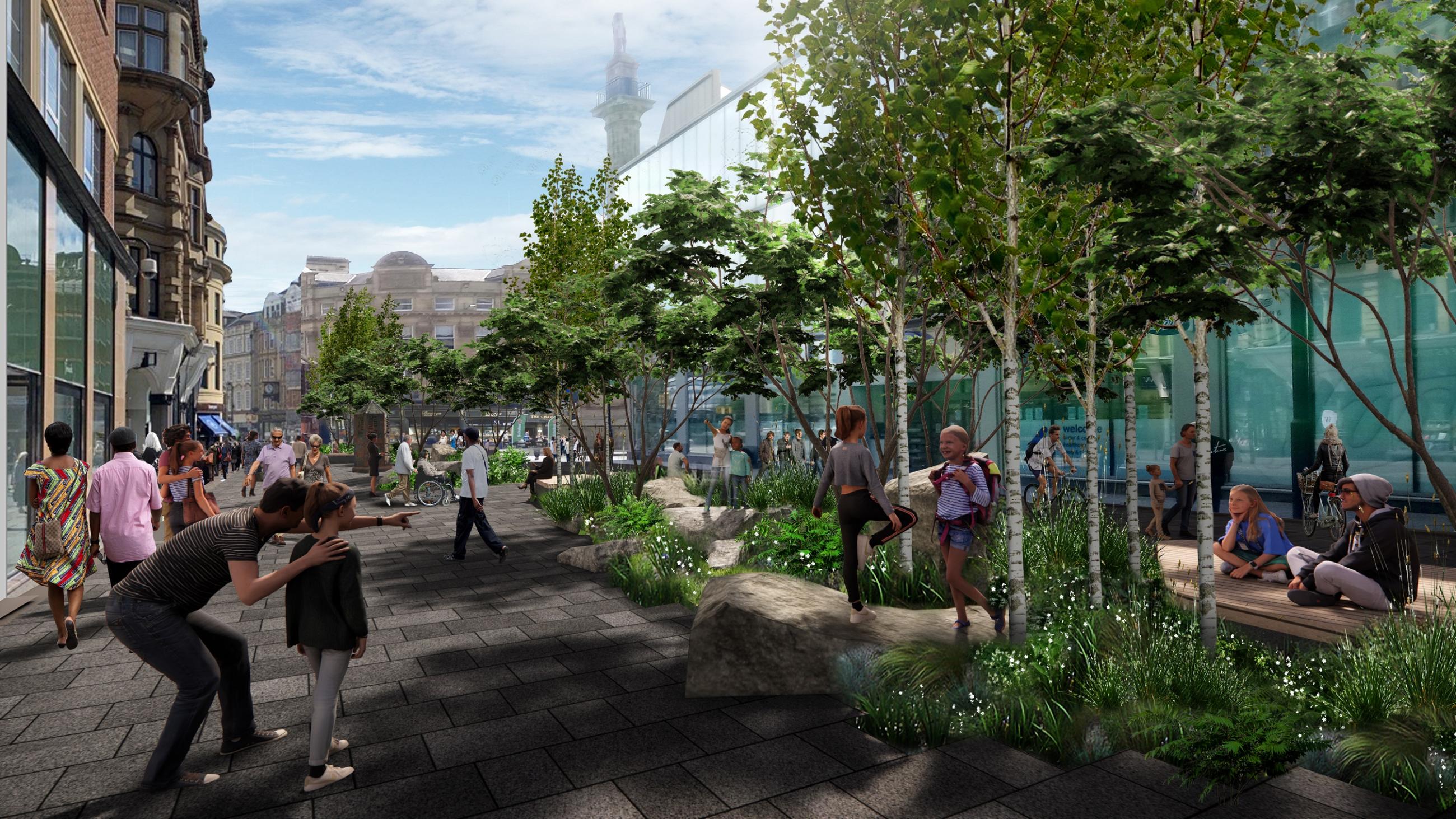 The results of a statutory consultation on plans to remove traffic from Blackett Street, New Bridge Street West and the northern section of Pilgrim Street will be presented to members of Newcastle City Council's Cabinet next week.
The plans would mean changes to the route and stop locations of bus services that currently use those streets; new arrangements for deliveries and loading in parts of the city centre, and changes to the locations of taxi ranks and on-street disabled parking.
A range of views and responses were received from businesses, transport operators, voluntary organisations and members of the public.
Those in favour of the proposals said they felt the changes would make the city centre safer for people, create a more attractive and pleasant environment and help to attract visitors.
Objectors to the plans expressed concern over relocating bus services. They felt it might be harder for older and disabled people, and for residents living in areas of the city not served by alternative public transport such as the Metro, to access the city centre.
Cabinet will be asked to decide whether to proceed with the plans and refer the decision to the Secretary of State and Planning Inspectorate to convene a public inquiry to address specific objections regarding proposed arrangements for loading and bus services, a legal requirement in the statutory decision-making process.
Should this go ahead, it is expected that the start of the public inquiry may take around five months from the date of request. During this time the city council would continue to work with objectors to try to resolve the issues raised.
Changes to the proposals, in response to previous public engagement, have already been made and further mitigation measures have been put forward following the consultation. Previous changes included revised proposals for deliveries and loading arrangements around the Grainger Market as well as some changes to planned bus stop locations and improvements to passenger information.
The proposals are an important part of wider plans to transform what the city centre has to offer for those living and working here, as well as helping to attract visitors and investors.
The £50m City Centre Transformation Plan, funded through a package of national government grants and private investment, will deliver a cleaner, greener heart of the city that will protect and strengthen the city's economy, supporting the recovery from the Covid pandemic and ensure the city adapts in response to changing consumer habits that are affecting high streets across the country.
The first phase of works on Ridley Place and Saville Row are underway, with work to start in the coming months on Northumberland Street and Grey Street.
Newcastle City Council's Cabinet meeting will take place on Monday 21 March.