27 September 2023
| | 2 min read
Drivers warned against using unofficial CAZ payment sites
Drivers are being warned against using unofficial websites to pay Clean Air Zone charges.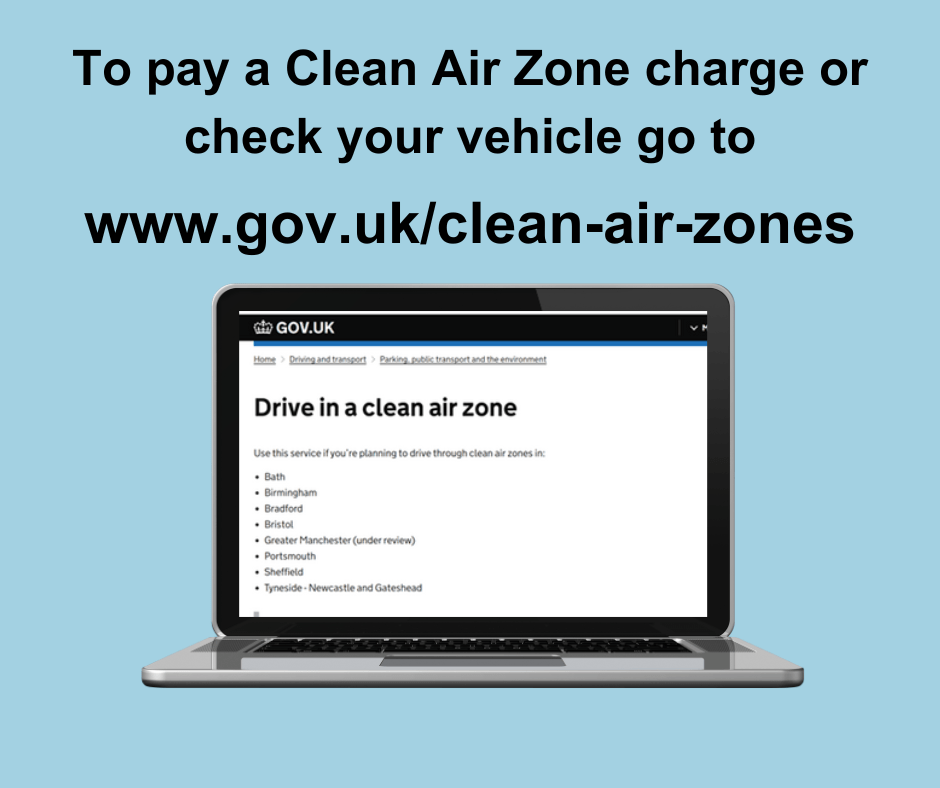 The advice comes after a number of motorists in the North East and elsewhere in the country paid a fee for driving in a Clean Air Zone, only to realise later that they did not have to pay or that the payment had not been registered, resulting in them receiving a Penalty Charge Notice.
Only certain vehicles are required to pay Clean Air Zone charges and owners are advised to always use the official national website to check whether they are affected and to make any payments owed.
The official website that people should use is www.gov.uk/clean-air-zones.
Cllr Irim Ali, cabinet member for a dynamic city at Newcastle City Council, said: "There are a number of third party websites and providers offering to manage Clean Air Zone payments on behalf of drivers but people need to be aware that these are not official payment channels.
"Unfortunately many people who have used these websites have found themselves not only paying extra charges but going on to receive a Penalty Charge Notice because their original CAZ fee hadn't in fact been paid.
"We're also aware that drivers with compliant vehicles who were not required to pay a CAZ fee have been charged anyway by these unofficial and misleading sites.
"That's why we are reminding drivers to ensure they use only the official payment system for all Clean Air Zone transactions."
Full details on how to check your vehicle and how to pay a CAZ charge can be found at www.breathe-cleanair.com.
Only non-compliant taxis, vans, buses, coaches and heavy goods vehicles that don't meet national emissions standards have to pay a charge to enter the Newcastle and Gateshead Clean Air Zone. This applies to older, more polluting models and drivers are advised to check whether their vehicle is affected at www.gov.uk/clean-air-zones.
Private cars, motorbikes and low emissions vehicles are not required to pay to enter the Newcastle and Gateshead CAZ.
Anyone who believes they may have been the victim of fraud should report this to www.actionfraud.police.uk or to the Citizen's Advice consumer helpline Contact the consumer helpline - Citizens Advice.
Further advice on staying safe online and the risks associated with unofficial websites can be found at Copycat Websites - Get Safe Online.