27 July 2023
| | 2 min read
Drivers advised of traffic changes on Pilgrim Street
Drivers are being advised of changes to traffic arrangements on a city centre street from next week (w/c Monday 31 July 2023).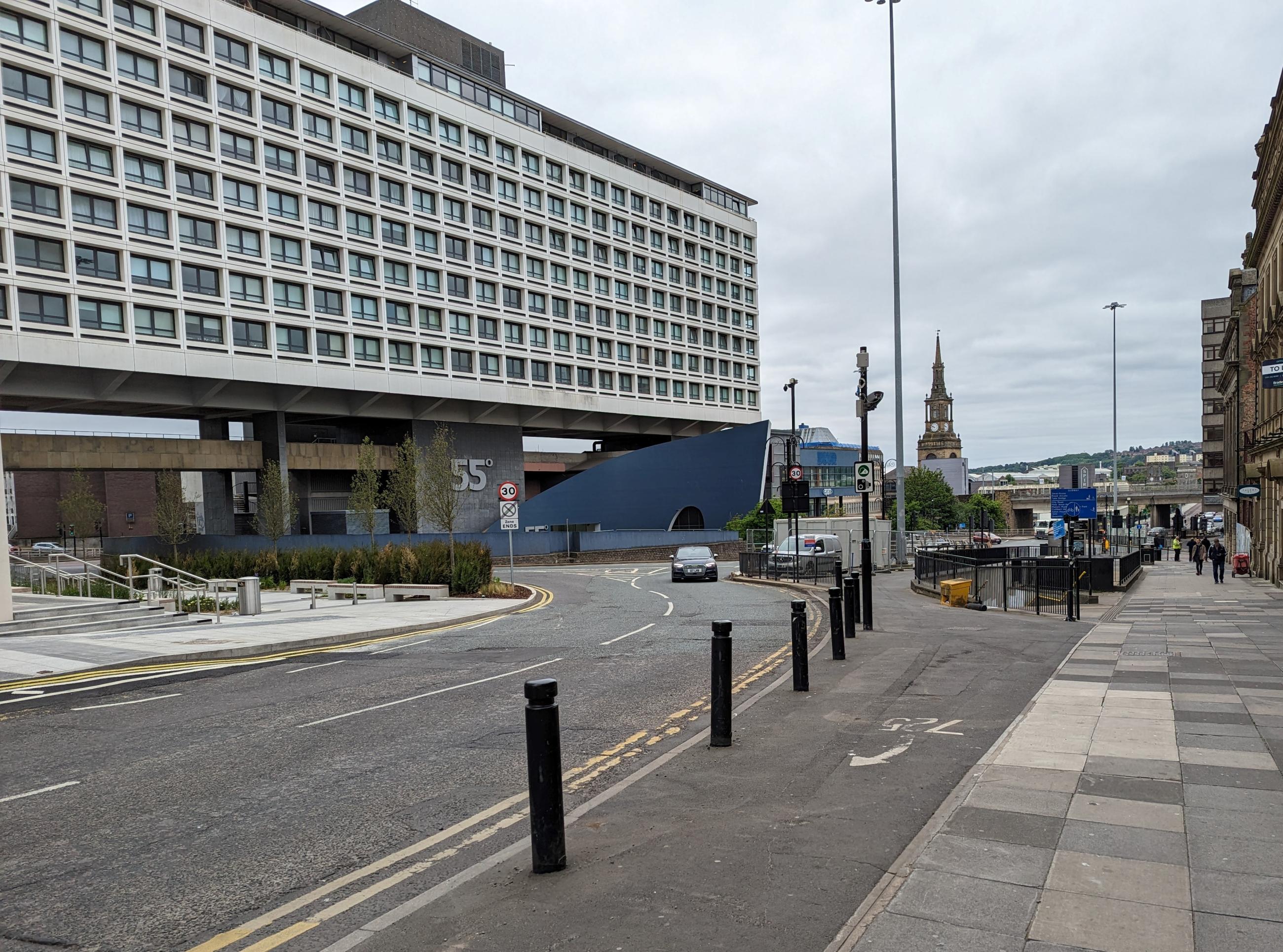 Improvement works are currently underway on the southern section of Pilgrim Street as part of a £6.2m investment by the North East Local Enterprise Partnership and Newcastle City Council.
The work includes new paving and resurfacing as well as the installation of a new two-way cycle lane and improved pedestrian crossing facilities.
Traffic management arrangements are in place while the work is ongoing and drivers are being advised that these arrangements will change from Monday (31 July).
Under the new arrangements, vehicles will only be able to travel northbound on Pilgrim Street, with the southbound route being on Grey Street.
There may be some changes to bus services during the works and further information will be available at www.nexus.org.uk/bus.
Drivers are being warned of potential delays and are encouraged to use alternative routes or transport methods if they are able to do so.
Routes for people walking and cycling will remain in place throughout the works and business on Pilgrim Street, its side streets and those on the Swan House roundabout remain open and accessible.
Work is currently under way to improve the pedestrian crossing facilities at the junction with Mosley Street and the Swan House roundabout.
Pedestrian access to premises within the 55 Degrees North building on the roundabout is available via the subway, which has been fitted with new temporary lighting.
Once the new pedestrian crossing is completed the subway will be closed and filled in and a sustainable drainage system will be installed to manage surface water and heavy rainfall.
The full programme of works is due to be completed in summer 2024, with further improvements to the Market Street junction expected to be carried out at the end of development works on the northern section of Pilgrim Street.
The work is funded by £4.3m from the Local Growth Fund, which is administered by the North East Local Enterprise Partnership, and £1.9m funding from Newcastle City Council.