8 June 2023
| | 2 min read
City centre street makeover to begin this month
Work to improve a Newcastle city centre street will get under way later this month (June 2023).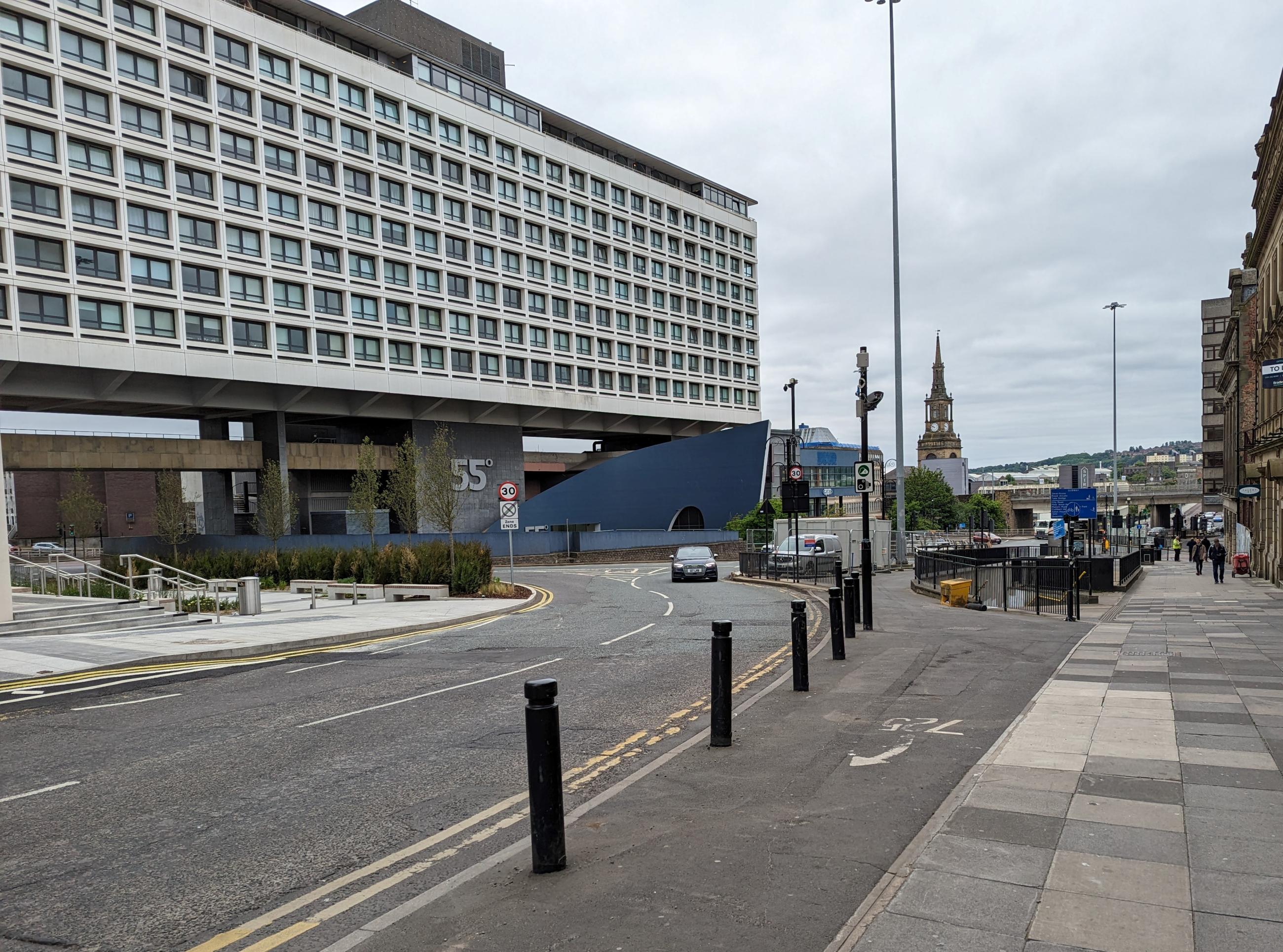 The southern section of Pilgrim Street will be resurfaced and paved, a new two-way cycle lane installed and improvements made to pedestrian crossing facilities.
The improvements are funded through a £6.2m programme of investment, with £4.3m from the Local Growth Fund, which is administered by the North East Local Enterprise Partnership, and £1.9m funding from Newcastle City Council.
Cllr Jane Byrne, cabinet member for a connected, clean city at Newcastle City Council, said: "Pilgrim Street is a busy and well-used part of the city centre and, with the popularity of the existing businesses and new developments also under way, there is an expected increase in footfall.
"These improvements to the transport network and the public realm will create a more attractive and pleasant place and make it easier to get around."
Helen Golightly OBE, Chief Executive of the North East Local Enterprise Partnership, said: "Since 2015, the North East LEP has invested more than £270m through the Local Growth Fund in major capital projects across the region to improve the quality of life for people living and working in the North East. The improvement works to Pilgrim Street will be one of the last Local Growth Fund-supported projects taking place in our region.
"The redevelopment of Pilgrim Street is part of the wider transformation of Newcastle City Centre. The works will bring improved access for pedestrians, cyclists, and other active travel users, and create public spaces that will improve people's experience of visiting the city centre."
On Monday 19 June, work will begin to improve the pedestrian crossing facilities at the junction with Mosley Street and the Swan House roundabout.
Drivers are being warned of potential delays while the work takes place.
During the first six weeks of the work on Pilgrim Street, traffic will still be able travel in both directions but this will be controlled by traffic signals as the street will be down to one lane.
These arrangements will remain in place until work on neighbouring Grey Street has been completed and that route is fully reopened. At that point traffic will only allowed to travel northbound on Pilgrim Street, with the southbound route being available on Grey Street.
Cllr Byrne added: "We are working to minimise any disruption and routes for people walking and cycling will remain open on Pilgrim Street throughout.
"We apologise for any delays that motorists may experience and would encourage people to avoid this route or switch to public transport or other travel options if they are able to do so."
There may be some changes to bus services during the works and further information will be available at www.nexus.org.uk/bus.
Once the pedestrian crossing at Mosley Street and Swan House is complete, this will enable the existing subway between Swan House and Pilgrim Street to be closed and filled in, along with the installation of sustainable drainage systems to effectively manage surface water and heavy rainfall.
A new two-way cycle lane will be built along the stretch of Pilgrim Street between Mosley Street and Market Street and new paving and resurfacing will also take place.
The full programme of works is due to be completed in summer 2024, with further improvements to the Market Street junction expected to be carried out at the end of the Pilgrim Street works.
A series of developments are taking place on Pilgrim Street, including the creation of a new regional office base for HMRC and the transformation of the former fire station building into a luxury hotel.