21 October 2019
| | 2 min read
Thousands of knitted poppies to go back on display in Newcastle
Last year a carpet of over 20, 000 knitted and crocheted poppies was installed in Old Eldon Square to mark 100 years since the end of World War One.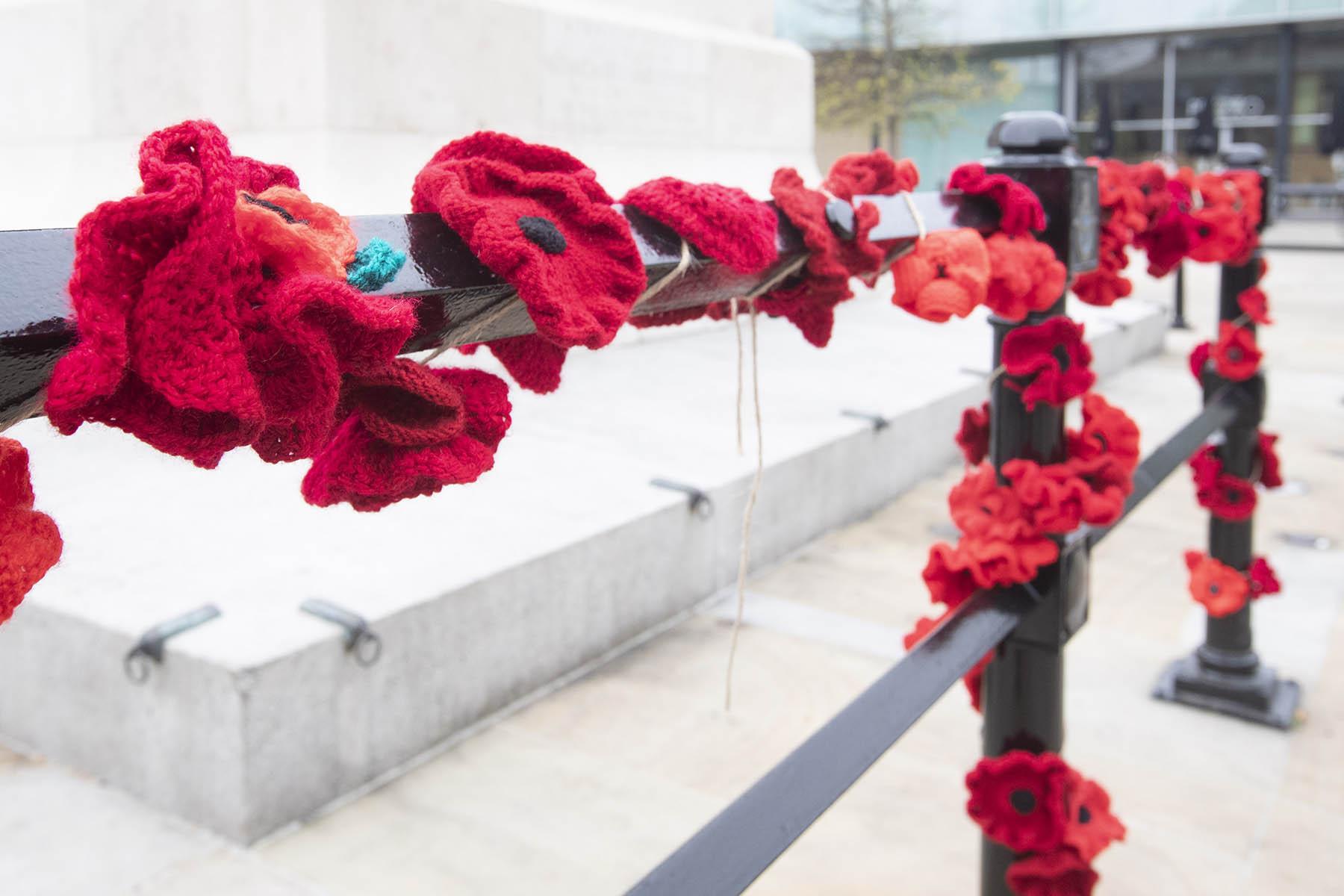 Thousands of volunteers donated the hand-made poppies from as far away as Australia to create a stunning community tribute for Armistice Day.
This year the poppies will return to Old Eldon Square ahead of the annual remembrance parade on Sunday 10 November.
The woven and knitted poppies will be tied along the railings around the square rather than laid on the grass.
The Remembrance Sunday parade will set of from the rear of Newcastle Civic Centre on Sunday 10 November at 10.30am and head to Old Eldon Square for the service led by Bishop Hardman at 11am.
Cllr Karen Kilgour, armed forces champion for Newcastle City Council said: "The poppy appeal last year captured the imagination of thousands of volunteers across Newcastle and created a memorable and fitting tribute to help the city mark 100 years since the signing of the Armistice.
"We want to recognise the hard work of all those involved in creating the poppies by putting them back on display for the public to once again enjoy in the lead up to Remembrance Day.
"It is important that each year we remember those who have sacrificed everything for their country and the poppy display will once again provide the perfect opportunity for us to do this."
Volunteers are asked to gather at Old Eldon Square on Monday 4 November at noon to help thread and display the poppies on the railings. This will be weather dependent so please check the council's website and social media for updates on the day.
The display will then remain in place until Tuesday 11 November when volunteers are again welcomed to help safely take the display down. This year schools and voluntary organisations are being invited to take poppies away to make displays for Remembrance Day 2020.
Please support the Royal British Legion by wearing poppies that will be sold by volunteers across the city centre in the lead up to the event.