Our website will be undergoing essential maintenance from 9am on Friday,  21st of November for a short period of time. Please avoid completing any online forms during this time. Apologies for any inconvenience this may cause.
2 August 2019
| | 2 min read
Tenancy Fraud is a Crime.
Tenancy fraud is a crime.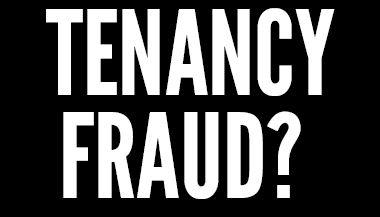 Tenancy fraud is a crime.
Do you know  someone committing tenancy fraud?
#StopItReportIt
All reports will remain confidential and you can report anonymously.
Telephone 0191 277 1166 (directly line)
Email fraud@newcastle.gov.uk