24 March 2022
| | 4 min read
Signage policy aims to make private hire vehicles more recognisable
Private hire operators have welcomed a new policy which aims to make their vehicles more recognisable to passengers and improves safety.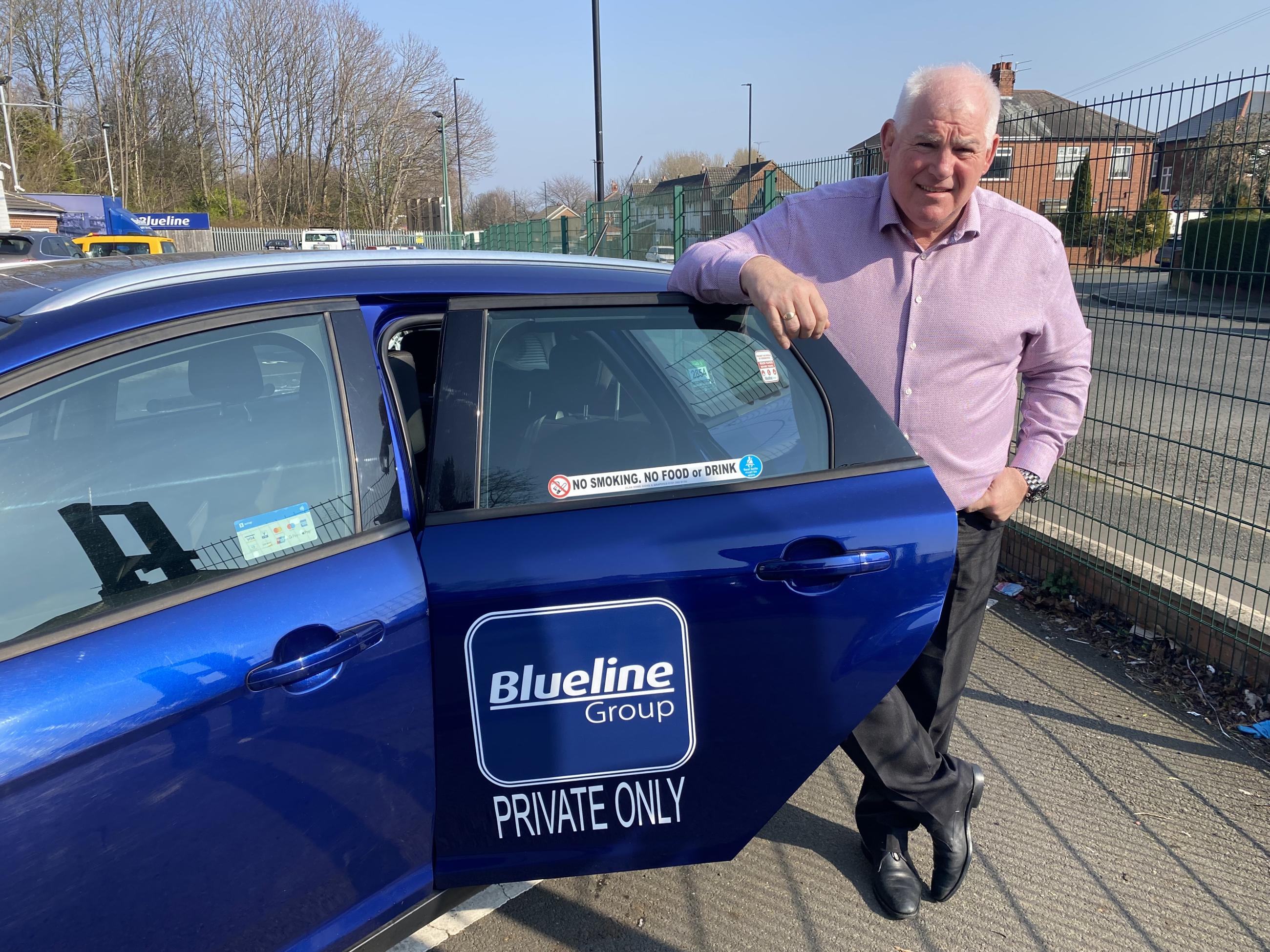 Private hire vehicles must now display rear passenger door signage with the name, number and/or app of the company the taxi driver works for.
This will help passengers identify the car they have booked and ensure drivers only respond to one job at a time.
It follows trade concerns that some self-employed drivers, who were working for multiple operators, had abandoned jobs after accepting higher paid fares from other firms.
Some drivers then allegedly failed to turn up for the original bookings, leaving customers stranded and potentially vulnerable.
Cllr Linda Hobson, Newcastle City Council cabinet member for housing and regulatory services, said: "Taxis and private hire vehicles both play an important role in keeping the city moving, from taking children to school and people back home from a night out.
"The safety of everybody is of the upmost importance so these signs will help passengers further identify the private hire car they have booked and in turn ensure that drivers only respond to one booking at a time.
"We have already put in huge amounts of work to keep people safe, from having more uniformed marshals in the city centre to upgrading CCTV at key locations.
"We will keep working with our partners to make sure our city continues to be a fantastic place to live, work and visit.
Ian Shanks, owner and managing director of Blueline Taxis, said: "We strive to provide high levels of customer service and timely response to bookings is vital to ensuring our customers get to their destination safely. 
"Drivers of private hire vehicles must only be booked through a licensed company and any driver who accepts a booking directly is not insured and is committing a criminal offence.
"We encourage all customers to book with a licensed operator and only get into a vehicle that displays the rear passenger door signs.
"We support Newcastle City Council's positive approach to make private hire vehicles more recognisable and believe this will provide assurances that customers will be collected and transported to their destination safely."
David Singh, customer care manager at Noda and Budget Taxis, said: "We unfortunately find ourselves competing with companies that operate high surge charges incentivising drivers to take alternative bookings and leaving our customers behind.
"We are concerned at the negative reflection this has on our service but more importantly at the vulnerable position this leaves the public in. The changes will make it safer for people and parents will have the comfort knowing their child is going to be picked up by a licensed driver and they will come home safe."
Private hire operators across the city supported the new policy following an eight-week consultation held last year.
The new requirements have been implemented immediately.