20 March 2023
| | 2 min read
Safety Inspections at Cemeteries
Inspections are set to be carried out in cemeteries across Newcastle to help keep the public safe.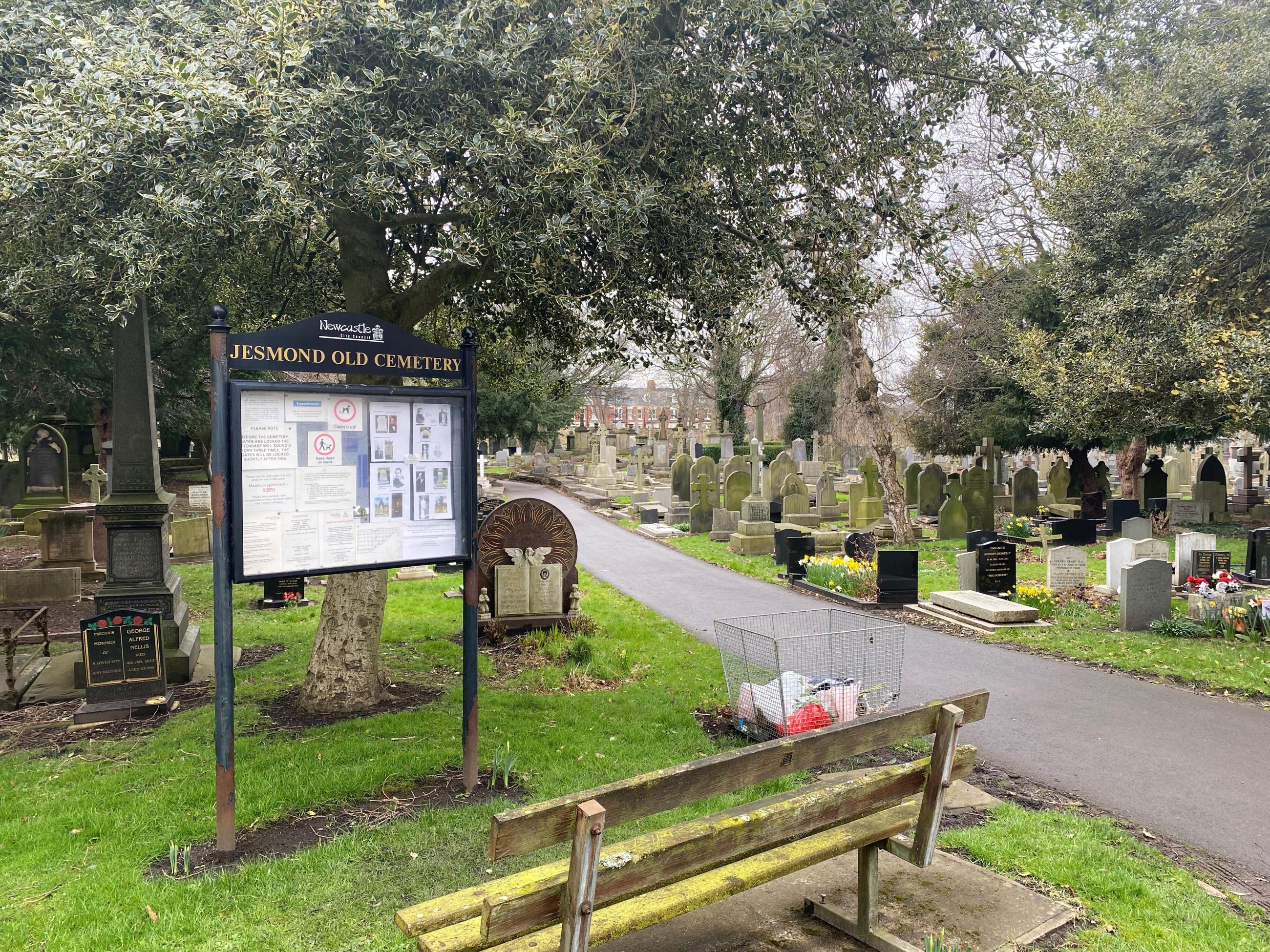 Newcastle City Council has a duty of care to ensure its cemeteries are safe places for people to visit and for staff to work in.
Starting in the spring, Council staff will carry out visual inspections of headstones over 2ft tall to check their stability.
They will also perform a gentle hand push test to make sure the gravestones are not in danger of falling over.
The inspections will be carried out at the following sites:
All Saints Cemetery, Jesmond Road

Byker and Heaton Cemetery, Benton Road

Elswick / St Johns Cemetery, St Johns Road

Hollywood Cemetery, Hollywood Avenue

Jesmond Old Cemetery, Jesmond Road

Lemington Cemetery, Union Hall Road

North Gosforth Cemetery, Coach Lane

St Andrews Cemetery, Tankerville Terrace

St Nicholas Cemetery, Nuns Moor Road

West Road Cemetery, West Road
If any of the headstones are found to be unsafe they may be cordoned off, have temporary support installed or be laid flat on the grave with the inscription facing up.
The Council will then contact the grave owner, who is responsible for arranging for the memorial to be repaired.
The repair work must be carried out by a mason who is registered with the Council.
If you own a headstone in one of the city's cemeteries, please get in touch with the Council if your contact details have changed.
You can contact the Council's Bereavement Services by calling 0191 2116941 or email bereavementservices@newcastle.gov.uk