7 May 2020
| | 2 min read
Remember, commemorate and celebrate VE Day 75 on the 'home front'
Newcastle City Council is encouraging residents to pay tribute to the heroes of World War 2 on the 75th Anniversary of VE Day while staying at home to support the NHS heroes who are working hard to keep us on safe today.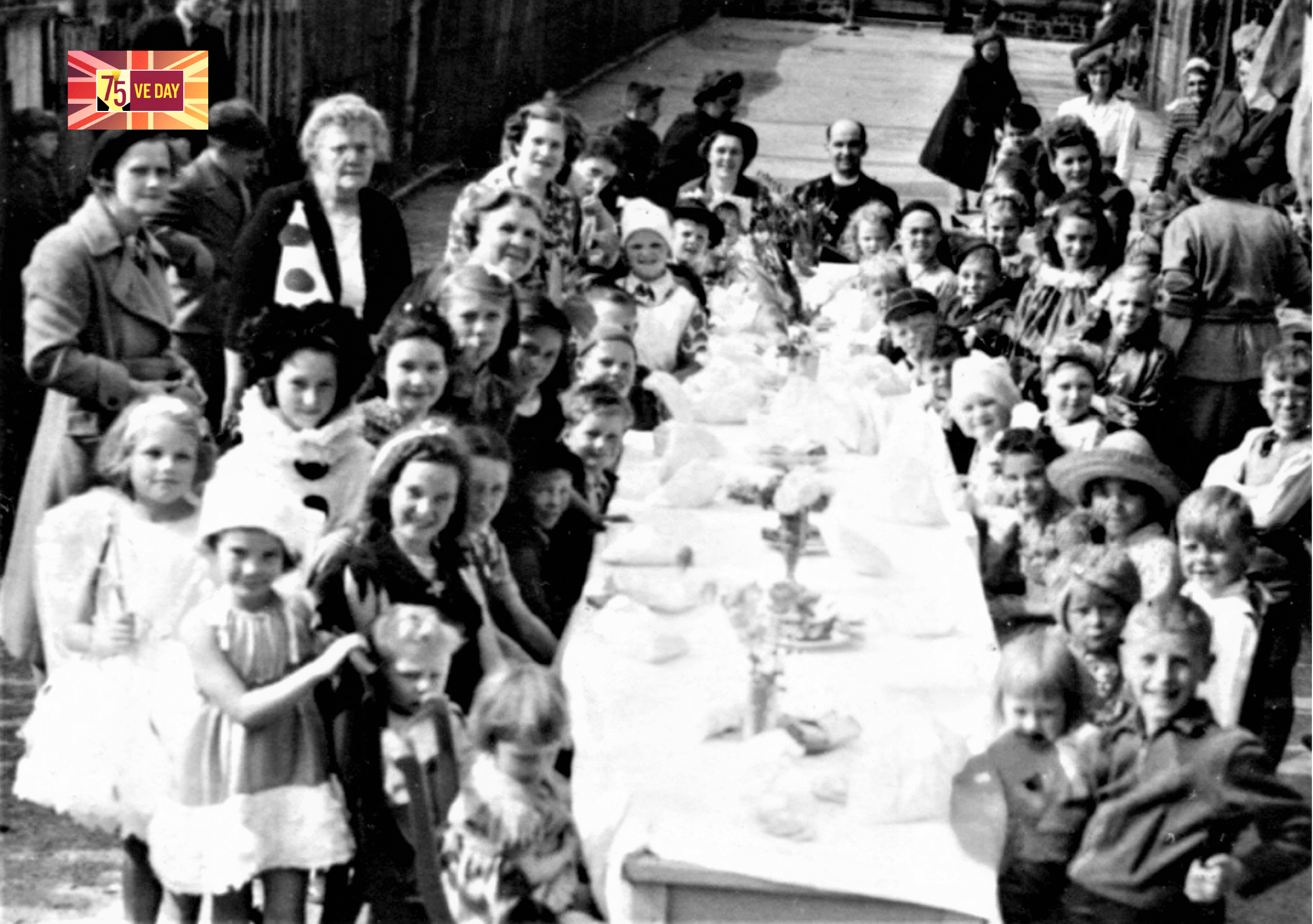 Plans for major events have been put on hold due to the Covid-19 pandemic but the council still wants people to take the time to remember the sacrifices made by those at home and abroad and to celebrate the day that saw the end of the war in Europe by observing a two minutes silence, raising a toast and taking part in activities online.
Starting at 9.30am the council will share memories of World War 2 from Newcastle residents every hour until 4.30 including stories from children who were evacuated, from veterans and even from a young woman who gave birth during the war.
A service of remembrance will be live streamed onto the VE Day 75 Newcastle group on Facebook from 10.45, during which residents will be asked to come to their doors and pay respects by observing a two-minute silence.  The service, which will strictly adhere to social distancing measures, will include an address from Councillor Nick Forbes, Leader of the Council; a prayer from Bishop of Newcastle, Christine Hardman with the epitaph given by Lt Col Steve Burton MBE, Commanding Officer of 5 Fusiliers.  The Last Post and Reveille played by Bugler SSgt Richard Stacey, also of 5 Fusiliers, will signal the start and finish of the two-minute silence before the Lord Mayor lays a wreath on behalf of the people of Newcastle.
At 14:55 the Lord Mayor, Armed Forces Champion Councillor Karen Kilgour, Deputy Leader Councillor Joyce McCarty, Opposition Leader Councillor Anita Lower and others will lead Newcastle live on social media as the city Raises a Toast to those who served in World War 2. 
Once again, the council are hoping you will join in with people from across the nation by saying the words "To those who gave so much, we thank you" and raising a glass or cup of tea in honour of those who served.
As the sun goes down the Civic Centre will be lit red, white and blue in memory of those who served in the conflict while the Tyne Bridge will remain blue in thanks to the current day heroes of the NHS who are working so hard to keep us all safe.
Councillor Karen Kilgour, Cabinet Member for Health and Social Care and Armed Forces Champion said: "I am honoured to be the council's Armed Forces Champion and privileged to be part of these events that are a tribute to those who gave so much for our country during World War 2.  
"Whether it was fighting on the frontlines, working in a munitions factory or being forced, as a child, to leave behind your family and everything you knew to live with strangers, every man, woman and child played their part.  We must never forget what they sacrificed to achieve victory and bring about peace in Europe.
"Although we may not be able to commemorate VE Day in the way we had planned we can mark the occasion by decorating our homes with bunting, coming out of our front doors and raising a toast to the heroes of the past while showing respect to the heroes of today by Staying Safe, Staying at Home and Saving lives."
All online activities will be broadcast in the Facebook group VE Day 75 Newcastle.