17 April 2020
| | 5 min read
A Postcard from Newcastle: City reaches out with with message of support, reassurance and compassion
Newcastle City Council's Leader has reached out to the city's global partners with messages of support, reassurance and compassion.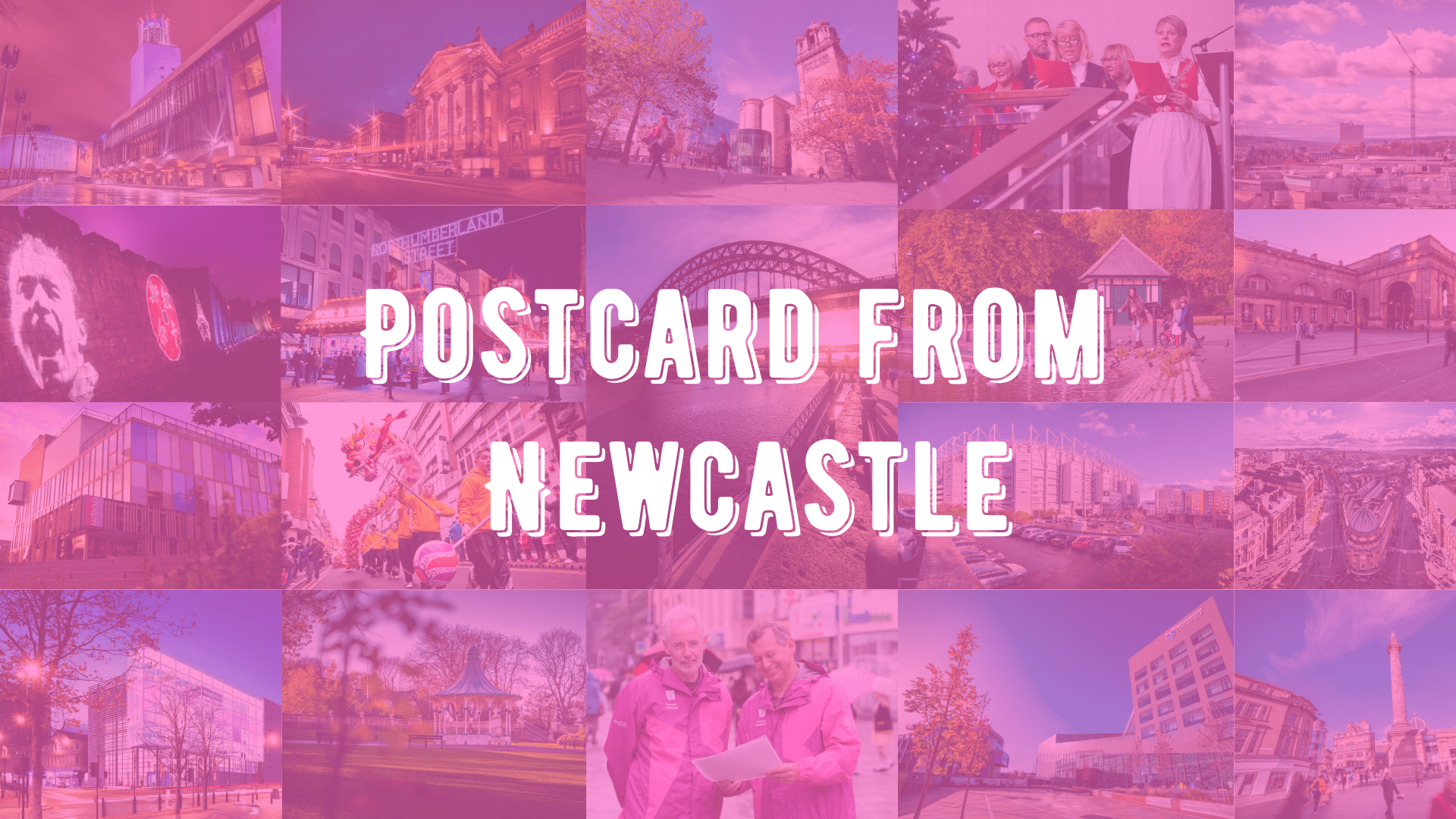 A letter from Councillor Nick Forbes has been sent to each twin and sister city and Newcastles from around the world.
Newcastle has strong relationships with countries, cities and regions across the world, from China to the USA, Sweden to Israel and with other Newcastle namesakes.
Newcastles around the world
Coronavirus is a global pandemic and is impacting communities across the globe, whilst some countries may be emerging from the initial wave of infections, others are facing the peak of  confirmed cases and tragic deaths.
Newcastle's international links support its businesses, world class universities and public sector services. The partnership approach helps to create collaboration, cultural celebrations and exchanges of knowledge and experiences.
Newcastle's of the World is a celebration of over 100 different locations that share the name Newcastle or New Castle. From local matches like Newcastle-under-Lyme to examples from every corner of the globe; from Malaysia to Montenegro, to South Africa and Slovakia.
Reaching out to embrace our global family
Councillor Nick Forbes, Leader of Newcastle City Council, said: "Coronavirus is impacting every corner of the globe, every city, community and person will be affected over the coming days, weeks and months.
"In Newcastle we are incredibly proud of our international relationships and I wanted to reach out to embrace our global family at this incredibly difficult time.
"We are all experiencing the devastating impact of coronavirus and it is important we take a one-world view to overcoming this hidden enemy.
"I have already received replies from leaders in cities as far away as Haifa in Israel and Taiyuan in China. Residents of Newcastle should know they are in the hearts of minds of people across the globe."
'Vital that we draw on positive relationships'
Newcastle recently welcomed the French Ambassador as part of the City of Languages project, which aims to create global educational opportunities, celebrate cultures across Newcastle and promote learning modern languages in primary schools.
The city receives a Christmas tree from Bergen in Norway every year as part of the festive celebrations and both universities partake in student exchanges.
Cllr Forbes said: "As our city emerges from the devastation caused by coronavirus it will be vital that we draw on all our positive relationships around the world, to share learning, exchange resources where possible and help support our economy.
"The green shoots of our recovery will come from many different sectors and our international partners will play a part in our city getting back on its feet.
"Once again on behalf of Newcastle I am sending my heartfelt best wishes to every person, every community and every city battling this disease."
'United in our humanity and empathy'
Declan Baharini, director of International Newcastle said: "Coronavirus affects everyone, regardless of nationality, creed, race, gender or culture. 
"We may be facing different challenges to different degrees across the world, but we are also united in our humanity and empathy, as never-before in living memory. 
"We are seeing just how much we live in an interconnected world.
"As we emerge from this unprecedented crisis, that interconnection and how we relate to and interact with the rest of the world, will become even more important for all our futures. 
"As a city, we have strong international relationships to build on and we can strengthen, deepen and extend these, to provide opportunities for mutual learning and growth.
"British Council is supporting Newcastle as the UK's first city-based Internationalism Alliance and we are having to find new ways to gather and share information and resources and to bring people together to support international and intercultural connections, awareness and opportunities.
"Digital technologies and platforms will play a vital role moving forward, but most important for our future will be the relationships we develop, the partnerships we forge, the support we give, the opportunities we create and the knowledge, learning and experience that we share."
'Draw strength from shared experience'
David Faulkner, Newcastles of the World Secretariat welcomed the letter from Councillor Forbes.
"The virus is spreading at different rates and with varying impacts amongst our various member Newcastles," he said.
"What is for sure is that each and everyone is having to cope with public health challenges and economic turmoil they have never experienced before. 
"I am confident that fellow political leaders and city ambassadors will appreciate the good wishes from Councillor Forbes and draw some strength from the sense of shared experience and understanding. 
"On behalf of the Newcastles of the World I would like to wish pass on our heartfelt support and condolences to everyone that has been impacted by Coronavirus."
Find out more
A full list of twinned cities and those Newcastle has an international agreement with can be found on our Our City page.
Further information about International Newcastle can be found on its website, https://internationalnewcastle.org.uk
Further information about the Newcastle's of the World programme can be found on its website at newcastlesoftheworld.com