21 June 2019
| | 3 min read
New partnership aims to end homelessness in Newcastle in 10 years
A new partnership has been formed with the aim of making Newcastle the first city to end homelessness within the next 10 years.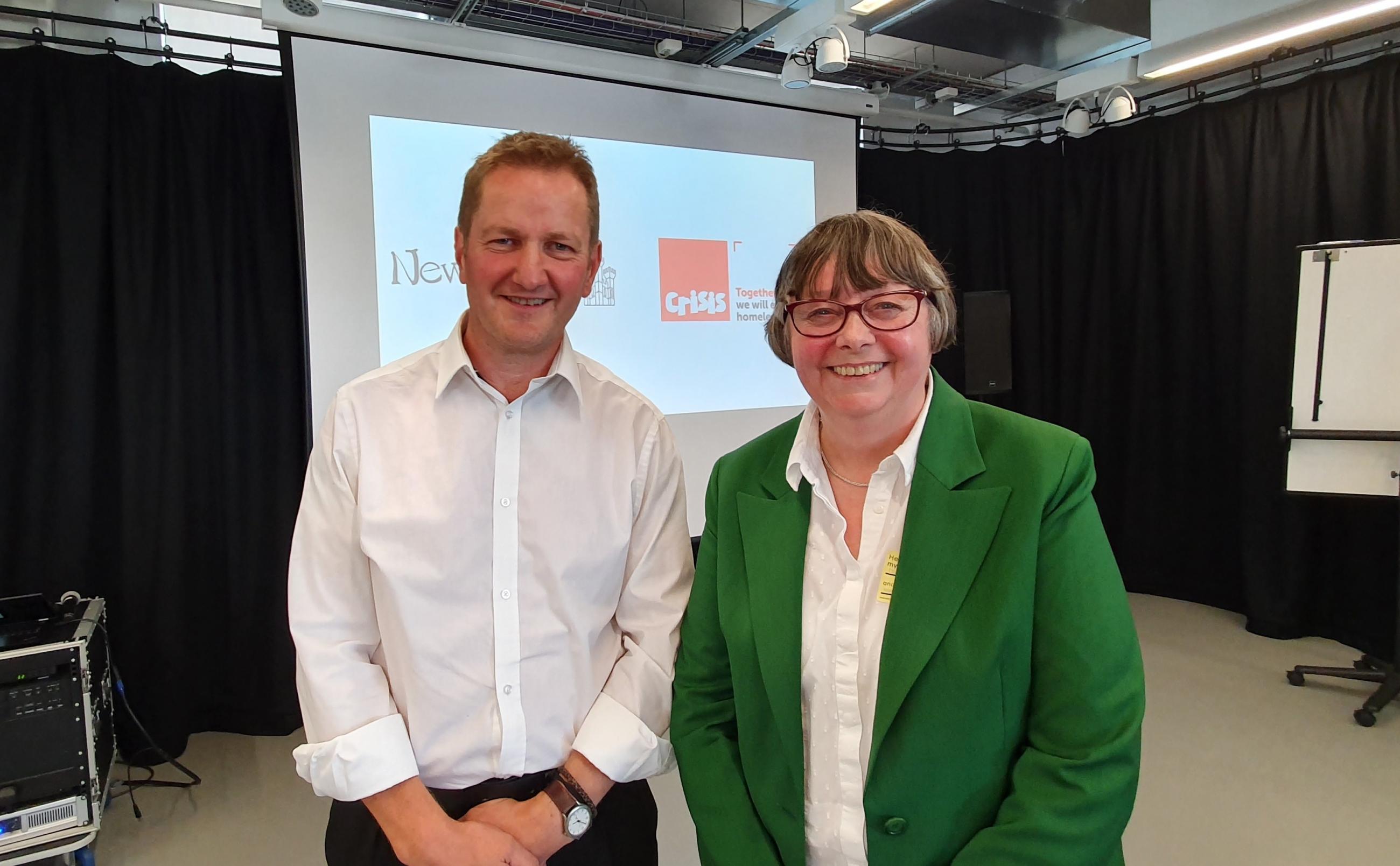 Newcastle is already the city with the highest rate of homelessness prevention and the lowest rate of rough sleeping among the UK's core cities.
That is down to years of hard work and initiatives that fought back against years of austerity and hardship falling on members of the public.
As a result of this, Newcastle City Council and national homelessness charity Crisis have joined forces in an attempt to end homelessness in Newcastle in the next 10 years.
Cllr Nick Forbes, leader of Newcastle City Council, said: "Nobody should find themselves without a home and it is our responsibility to do everything we can to end this issue.
"This partnership is an opportunity for us, working with Crisis, to end homelessness in all its forms. Whether it's a person sleeping rough on the streets, or someone sofa surfing or moving around to one b&b to another, everyone deserves a place to call 'home'.
"Years of cuts to our budgets and more people struggling to make ends meet and enduring more hardship as a result of universal credit has had a serious impact on people's lives. Thanks to some amazing initiatives we've been able to undo much of that damage and prevent thousands of cases of homelessness every year, but this partnership will allow us to make an even bigger difference over the next 10 years."
Jon Sparkes
"We're going to work together over the next years with the ambition of ending homelessness in Newcastle
New partnership formed between Crisis and Newcastle City Council
Jon Sparkes, Crisis Chief Executive, said: "We're incredibly proud to be partnering with Newcastle City Council to end homelessness in the city within ten years. The city's strong leadership in tackling and preventing homelessness and in its ambition to be a city free from homelessness presents a real opportunity to commit to such a momentous endeavour.
"The homelessness crisis is one of the most urgent issues of our time. People shouldn't be needlessly suffering life on the streets, waking up for work on sofas or be living for long periods in hostels and B&Bs. But we know we can fix this.
"It will take hard work and commitment to achieve but we know the solutions are there. By working together with the council and other partners over the coming years, we can learn more about what works to sustainably end homelessness. So that if on the rare occasion people do lose their homes, we can ensure we have the right safety nets in place to catch them. Because in 21st century Britain no one should ever find themselves without the dignity and stability of a safe home."
Newcastle City Council has fought hard to combat homelessness in the city. It launched its Active Inclusion Newcastle partnership approach to support residents to have the foundations for a stable life. This partnership approach works to prevent homelessness and financial exclusion in the city at a time when the council's budget will have been cut by £327m.
And in recognition of the effectiveness of homelessness prevention initiatives, the government asked Newcastle to become one of three 'early adopter' Homelessness Prevention Trailblazers, and last year, the council joined partners around the city in launching the Street Zero initiative which aims to end rough sleeping in Newcastle by 2022.
By working with Crisis, the council will also be better placed to evidence what Newcastle can do to build on our work to protect residents so that everyone has a home and what Government needs to do. 
In addition to the new partnership, Newcastle City Council is sharing the learning from its Homelessness Prevention Trailblazer. A learning event today (June 20) heard from Heriot-Watt University's research 'Homelessness prevention in Newcastle: Examining the role of the 'local state' in the context of austerity and welfare reforms'.
The research states: "The headline story in Newcastle then is of a city facing an extremely challenging context, but managing to maintain extremely low and stable levels of homelessness on almost all measures".
The homelessness crisis is one of the most urgent issues of our time
Jon Sparkes
Crisis