25 March 2021
| | 3 min read
Newcastle City Council invites businesses and residents to help shape future of local high streets
Newcastle City Council and NewcastleGateshead Initiative are working in partnership as part of a Covid-19 recovery project, and they'd like to hear from local businesses and residents to help shape the future of Newcastle high streets.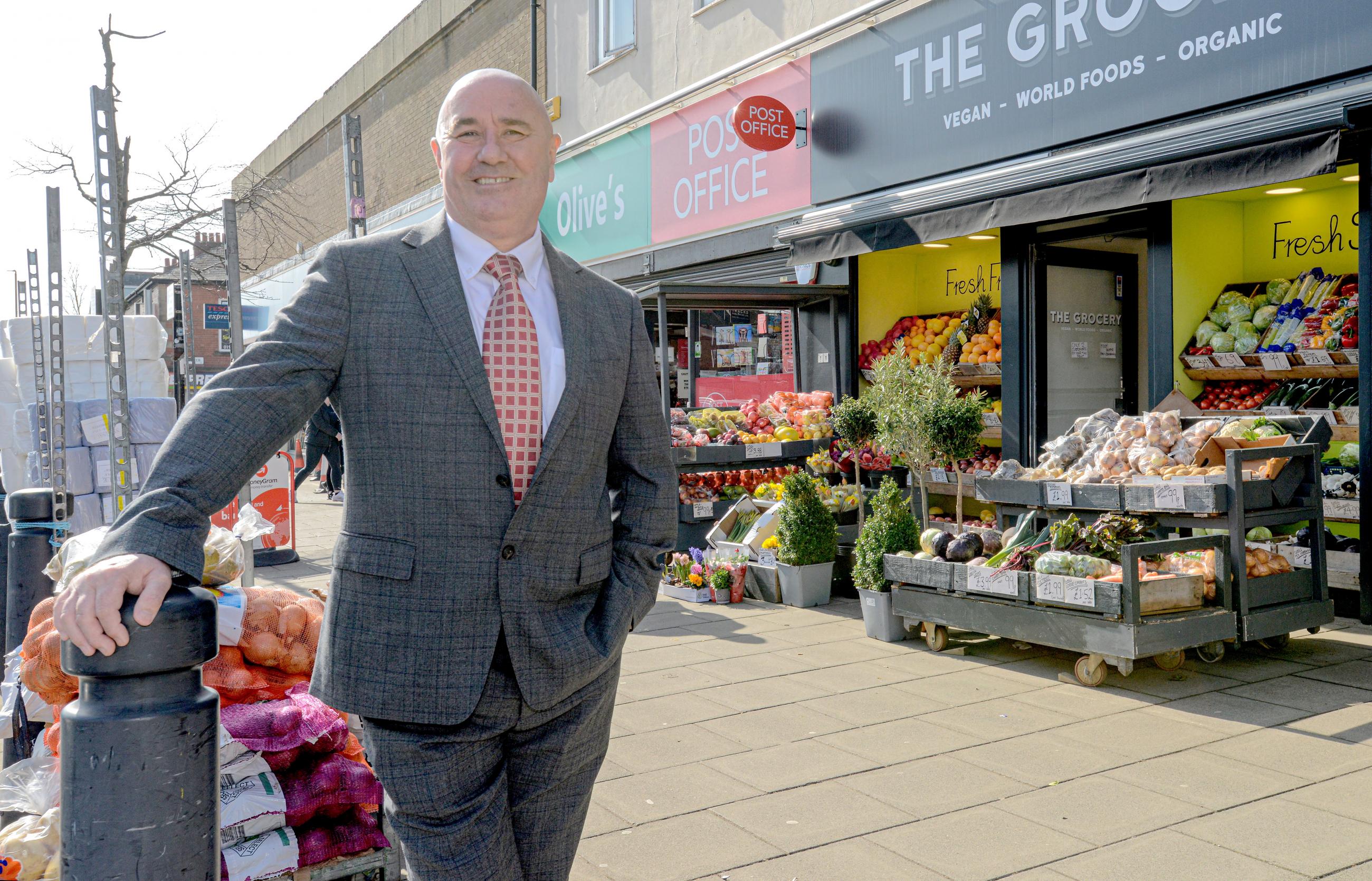 During national and local lockdowns, many cities across the UK have experienced a dramatic shift towards a localised economy, with many residents rediscovering and being dependent on their local high street.
Restrictions on travel and major supply issues for larger supermarkets as a result of lockdown, have been some of the main factors in the North East contributing to local businesses across Newcastle high streets seeing a demand for their products and services.
Cllr Ged Bell said: "We recently launched our new exciting £50 million vision for the city centre, but our neighbourhoods and high streets are equally important in the future of our city's recovery. High streets have proven to be an essential, accessible and affordable lifeline to residents during the Covid-19 pandemic. We understand the importance of this and believe that our high streets are key to the local economic recovery from the devastation our region has faced during the pandemic."
As part of the project, Newcastle City Council and NewcastleGateshead Initiative are creating a research working group to gather vital information and research.
Cllr Ged Bell added: "We want to involve residents and local businesses in this project as much as possible. These are your streets and this is your city, therefore your voice is most important. The more residents and local high street businesses we have involved, the better we can understand the demands and needs from local communities and create tangible and beneficial strands of work to support and strengthen our high street offering.
"A large part of the project will be based around small business support through means such as a webinar series. This will be designed to help high street businesses adapt, evolve, and diversify to align with the increased dependence from local communities.
"We will also be utilising social media to showcase high street heroes, champion local businesses and encourage residents to continue to make the most of their high streets.
"We would encourage as many people as possible to take part in this research project and together, we can work towards a healthier, vibrant and more sustainable Newcastle."
Director of Leisure Tourism and Research at NewcastleGateshead Initiative, Ian Thomas said: "We have been working with Newcastle City Council throughout the pandemic to analyse the impact Covid-19 has had on Newcastle, with thanks to the National Innovation Centre for Ageing (NICA) research and insight. We are now looking to the future and what that means for the city.
"We have identified the importance of Newcastle's high streets, as well as a growing need and focus on wellbeing and sustainability at a very localised level. We want this project to work with the communities and businesses that it is intended to benefit, ultimately helping to repair the local economy from its roots upwards. We want to be able to realistically shift the city from simply surviving the pandemic, to thriving as a vibrant, sustainable and healthy destination for both its residents and visitors."
Professor Nicola Palmarini, Director of the UK's National Innovation Centre for Ageing said: "We will continue using our data processes and trend analysis to understand the needs and wants of older adults and stakeholders, and to identify the best examples of emerging innovations in high streets around the world, as well as looking at how we can apply these solutions right here in Newcastle. Having a data-driven approach allows us to gain a deeper understanding of economic and social challenges Newcastle may face, as well allowing us to implement innovations in a way that is complementary to what is already on offer in our neighbourhoods."
To find out more information and to get involved in the research working group, visit: www.newcastlegateshead.com/high-streets