9 June 2022
| | 2 min read
Newcastle City Council celebrates fair tax week 2022
We are proud to take part in Fair Tax Week 2022, from June 11 to 19.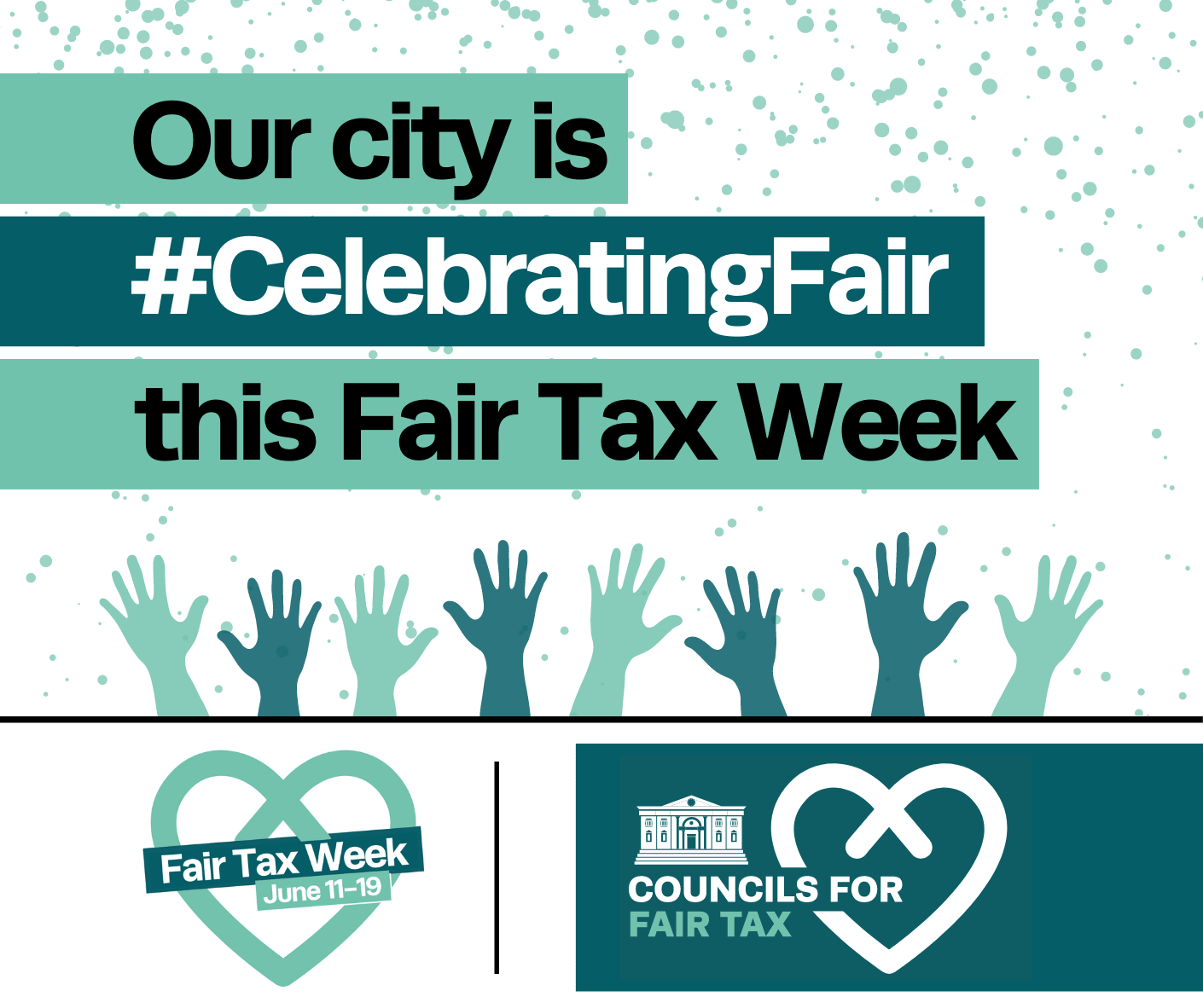 In January we agreed to sign up to the Fair Tax Foundation's Councils for Fair Tax declaration and become part of a growing number of councils who have pledged to follow fair tax principles and encourage its many suppliers to do the same and apply for the Fair Tax Charter Mark.
In our region, Northumberland, South Tyneside, and Sunderland have already signed up. By doing so, councils stand up for responsible tax conduct and commit to:
leading by example on their own tax conduct

demanding greater transparency from suppliers, including on profits and who owns them - important tax and anti-corruption concerns

calling for more meaningful powers to tackle tax avoidance amongst suppliers when buying goods and services.
Cabinet Member for an Efficient Council, Cllr Paul Frew, has written to almost 200 of the council's biggest suppliers urging them to support the fair tax principles and work towards achieving the Fair Tax Charter Mark.
Cllr Frew said: "Businesses that give back to the communities that they support should be celebrated, so I am glad we are promoting Fair Tax Week as a Council. Paying a fair share of tax is important to funding the infrastructure we all use and the investment in people's health and skills necessary for today's society."
"It's grotesque that some businesses and millionaires don't play by the rules, especially given the level of support that has been distributed in the past couple of years. There is a need for honesty and transparency when it comes to tax so that businesses are on a level playing field and customers can have confidence in their spending.
"Fair Tax accredited businesses should wear their mark with pride knowing that they are doing right by their employees, customers, and the country."
Cllr Paul Frew, cabinet member for an Efficient Council, looks ahead to Fair Tax Week.
Polling commissioned from ICM by the Fair Tax Foundation found that almost two-thirds of the public agree that the Government and local councils should consider a company's ethics and how they pay their tax as well as value for money and quality of service provided, when undertaking procurement.
Mary Patel, networks manager for the Fair Tax Foundation, said: "Tax is so important when considered against the huge array of public services it helps support, from education, health and social care, to flood defence, roads and policing.
"Fair Tax Week is the perfect opportunity to celebrate councils like Newcastle City Council who are proud to stand up for responsible tax conduct.
"Fair tax is about knowing who owns and controls a business, as well as how profits are made, and taxes paid. Backing fair tax and transparent financial reporting should be clear common ground for all parties as we seek to rebuild, level up and drive out dirty money."
To find out more about our fair tax pledge see: