9 August 2021
| | 2 min read
New grant to support businesses forced to close due to staff shortages launched
Newcastle businesses forced to close due to staff self-isolating will be able to apply for a new grant scheme from today (Monday 9 August).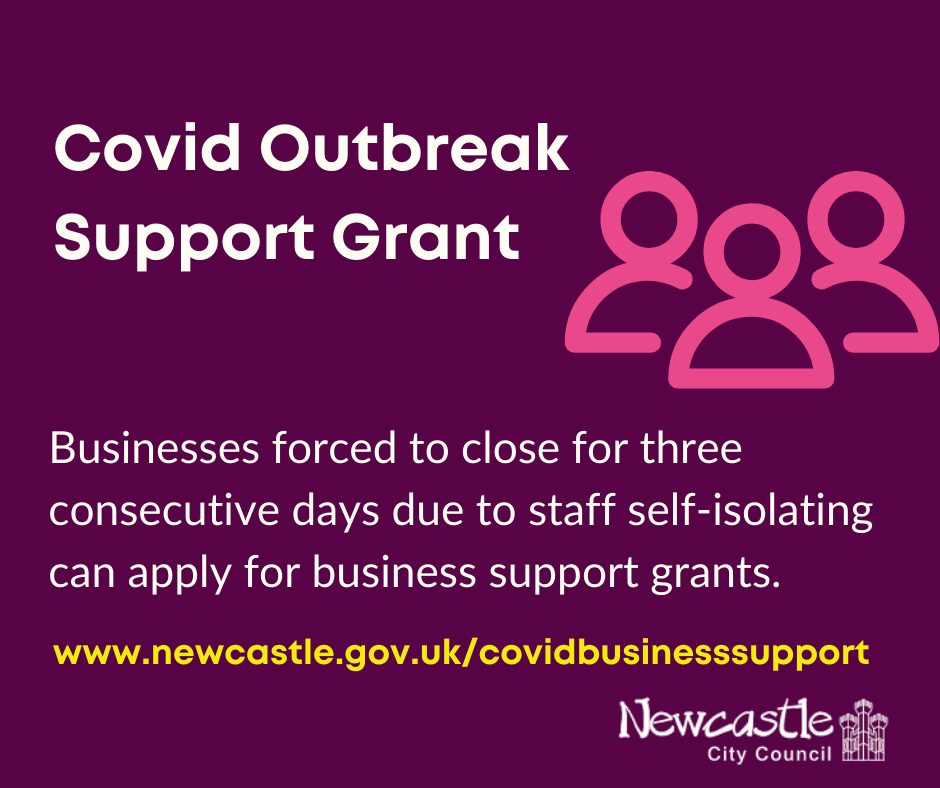 Aimed at businesses with commercial premises, Newcastle City Council will provide grants of up to £3,000 to help businesses offset the costs of having to shut down for three days or more due to staff isolations.
With the entire North East named as an Enhanced Response Area due to high levels of coronavirus, Newcastle City Council has set up a new Covid Outbreak Support grant. An initial pot of £150,000 of Public Health funding will provide financial assistance for businesses to help control the rise of infections in the city.
Michelle Percy, Director of Place at Newcastle City Council said: "We've supported our business community throughout the pandemic, and we will continue to do so as our city moves into recovery. This new grant scheme will financially support businesses in doing the right thing and ensure their staff self-isolate when required to do so. It is designed to mitigate any loss of income which could put jobs and livelihoods at risk.
"Not all employees can work from home if told to self-isolate, so this scheme is to help those businesses that rely on staff being at work in order for the business to operate.
"We know business owners are under incredible strain due to staff shortages, particularly the hospitality sector who may have young staff who are not yet fully vaccinated, and this scheme is designed to alleviate that pressure so we can all play our part in stopping the spread of infection.
"Our business community has shown incredible resilience and adaptability throughout the pandemic and we remain steadfastly committed to supporting them."
To be eligible, businesses must have three employees or more and have had to close their premises for at least three days consecutively due to staff having to self-isolate either through testing positive or being a close contact.
The value of the grant depends on how many staff are employed within the premises affected, starting at £1,000 for businesses with three to five employees, £2,000 for businesses with six to ten, with a maximum grant of £3,000 for businesses with 11 and above employees.
Businesses will be able to apply online at www.newcastle.gov.uk/covidbusinesssupport with payments made within 10 working days, directly in to their bank account.
Applications must be received within 28 days of the first day of the closure. In recognition that staff may require to self-isolate several times, businesses can apply once in every 28-day period.
Since the start of the pandemic, Newcastle City Council has provided over £124 million in business support grants.