25 May 2022
| | 2 min read
New council leader unveils his Cabinet
Cllr Nick Kemp was sworn in today as the new leader of Newcastle City Council and immediately announced his new cabinet.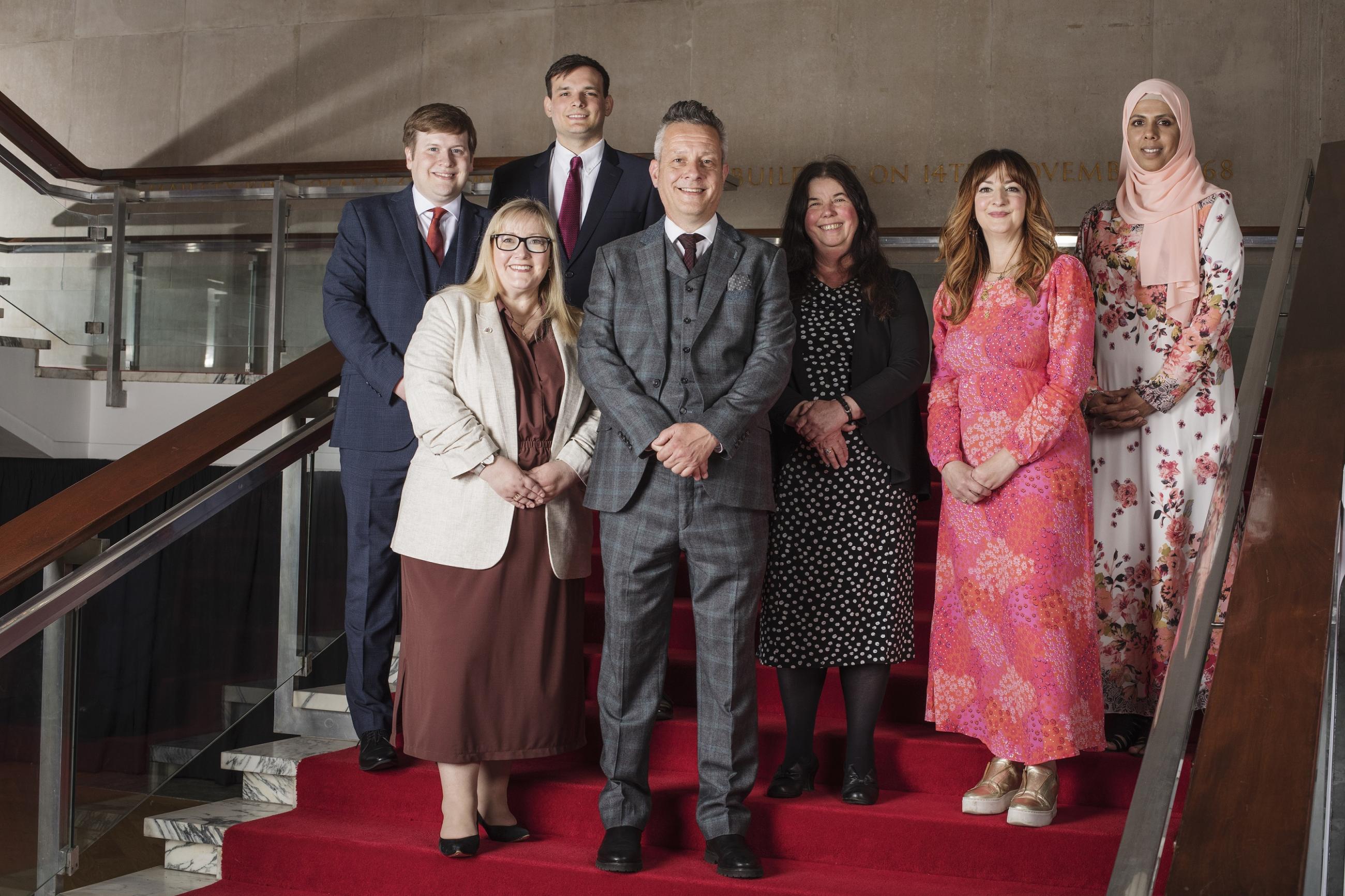 Cllr Kemp, who has represented the people of Byker for 20 years, takes over from the previous Labour leader, Cllr Nick Forbes.
Cllr Kemp pledged to work to serve all communities across the whole of the city and to work positively with partners.
He then announced the councillors who will sit on his Cabinet which will set the council's political priorities for the city.
He said: "It is a true honour and privilege to have been elected leader of Newcastle City Council.
"I have appointed a Cabinet who are committed to serving the needs of the people of our great city. I know they will work with dedication across the whole city for our residents, communities, and businesses.
"We will work with and within our communities to help shape our decision making to develop an ambitious vision for our city, built upon the essence of all things that makes Newcastle so great and build on the incredible pride we all feel for our city."
Among the new administration's priorities are tackling rising child poverty, and mental health, economic recovery from the pandemic and making best use of the council's resources to deliver excellent public services.
The smaller, seven-member Cabinet, complete with new titles, is:
Healthy and Caring City – Karen Kilgour (deputy leader)
Adult Social Care and Public Health 
Dynamic City – Irim Ali 
Housing, Planning and Regulatory Services 
Connected City - Jane Byrne 
Clean/Green, Environmental Services and Transport 
Growing City – Sylvia Copley 
Children and Young People and Education 
Efficient City – Paul Frew 
Resources and Performance 
Vibrant City – Lesley Storey 
City of Sanctuary, Communities, Public Safety, Leisure, Culture and Heritage 
Resilient City – Alex Hay 
Jobs, skills and economy