16 November 2023
| | 2 min read
A new Christmas tradition with Bergen for the future of our cities
The Mayor of Bergen will again be the guest of honour at a festive event in the city on Thursday 30 November as she switches on the lights of a Christmas tree in the grounds of St Thomas's Church, and everyone is welcome.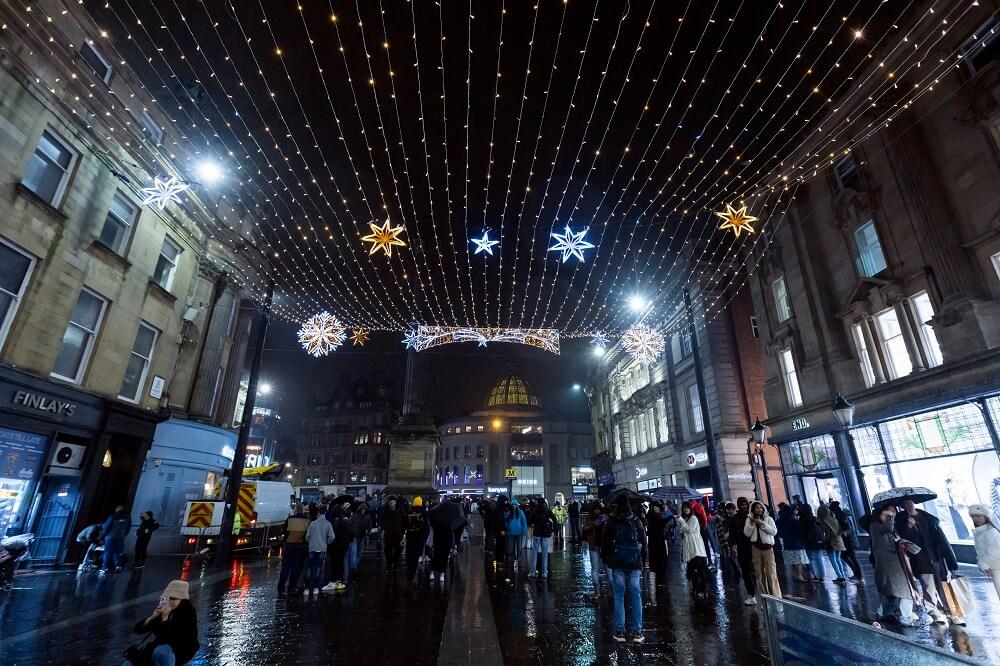 This year, to celebrate Newcastle and Bergen's historic city twinning and our shared commitment to a sustainable future, it has been agreed by both cities to dedicate a living Christmas tree that is already standing.
The tradition of the Mayor of Bergen and special guests visiting Newcastle to help celebrate the Christmas will continue, and to mark our new future they will kindly gift a Christmas bauble each year – the start of a new and environmentally friendly custom.
Both the cities of Newcastle and Bergen believe that although their relationship is very important and will last for many years, cutting down a healthy, living tree and transporting it over 1,100 miles with 622kg of CO2 produced from travel to be displayed for couple of weeks does not support our commitment to Net Zero and a greener future.
The Lord Mayor of Newcastle, Cllr Veronica Dunn said: "I am honoured to again welcome the Mayor of Bergen to Newcastle and am proud of the relationship we have built over the years and the close bond between our cities. 
"We cannot underestimate the importance and value to our city being twinned with Bergen brings, and as we move together towards more sustainable and environmentally friendly communities, we are very proud to have worked in harmony to find new ways to celebrate this relationship in our Christmas celebrations. 
"I look forward to welcoming everyone, including local people to the ceremony on 30 November." 
The Mayor of Bergen, Marit Warncke said: "Having only very recently taken over the role of Mayor I am delighted to be invited to Newcastle so soon to further progress the fantastic relationship between our two cities. 
"I also understand the importance of the future of our cities and doing all we can to protect them for the next generation. I therefore welcome the new tradition we will be establishing this year and am honoured to be the first Mayor of Bergen to be bestowed with this."
The lighting of the Christmas tree in the grounds of St Thomas' church, next to the Civic Centre will take place from 5pm on Thursday 30 November.