13 July 2023
| | 3 min read
New British Library report confirms Business & IP Centre North East is an engine of economic recovery and growth
Between April 2020 and March 2023 BIPC North East:
Helped to create 985 new businesses and 237 additional jobs

Generated £9,711,687 Gross Value Added (GVA)

Supported a range of entrepreneurs, of which 67% were women, 15% identified themselves as from a minority ethnic community, 16% were disabled, 27% were aged 35 and under and 27% were from the most deprived areas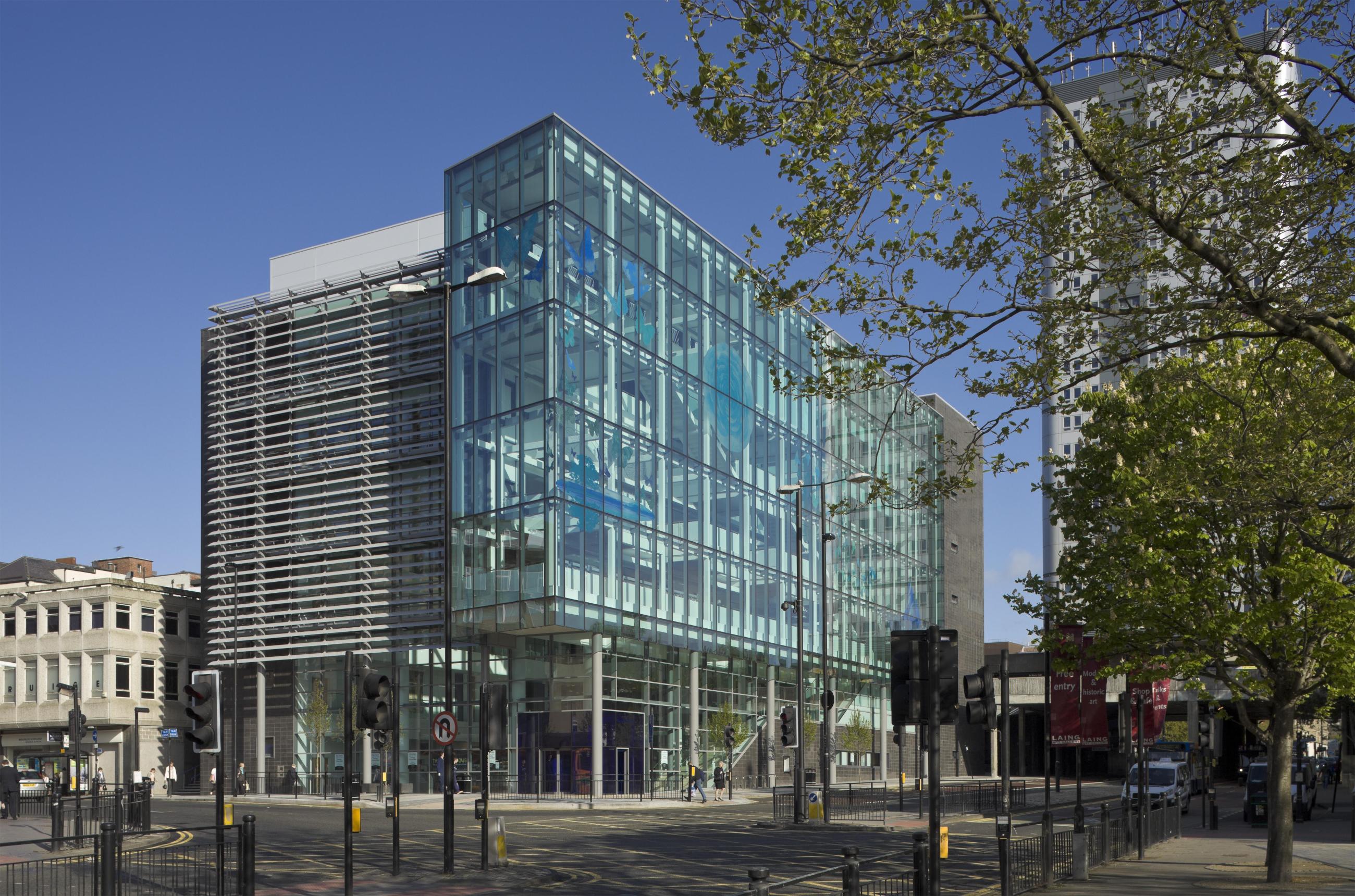 Published by the British Library, Democratising Entrepreneurship 2.0 reveals the national impact the Business & IP Centre (BIPC) Network has had over a three year period from April 2020 to March 2023. The report shows how Business & IP Centre  North East has continued to support entrepreneurship and economic recovery at a local level, contributing to a payback of £6.63 for every £1 of public money spent across the BIPC Network.
BIPC North East was originally established in 2011 in Newcastle City Library, which was the country's first regional Business & IP Centre, outside of London, providing a free information service for the North East business community. Over the past 3 years, BIPC North East has continued to generate great success by helping to create 985 new businesses and 237 additional jobs and has supported a wide range of entrepreneurs and growing businesses, of which 67% were women, 15% identified themselves as from a minority ethnic community, 16% were disabled and 27% were from the most deprived areas.
BIPC North East previously launched seven new BIPC 'Locals' across the region in Summer 2021, all of which are based within main libraries in Berwick, Blaydon, Hexham, Morpeth, North Shields, The Word in South Tyneside and Elephant Tea Rooms in Sunderland – with Newcastle City Library remaining BIPC North East's regional centre. 
Based within library settings, the BIPC Local Centres provide an open-door universal offer that nurtures the entrepreneurial journey as well as providing a stepping stone to other business support programmes as local businesses grow and develop. Since opening, the 'Locals' have performed well and have received over 500 direct enquiries (including telephone calls, emails and walk ins) with BIPC Newcastle receiving over 750 enquiries across the same period.
Each BIPC Local centres are equipped with a core set of resources all of which are free and accessible for North East based start-ups and growing businesses to access including the latest market research and trends, customer insights, and funding opportunities from a variety of online databases, including COBRA, GRANTfinder and Mintel as well as access to PCs, comfortable meeting areas and free Wi-Fi.
Thanks to the BIPC expansion, even more North East based pre -starts and growing businesses can tap into a  wealth of free information and advice by accessing BIPC North East's  40+ Experts in Residence network who derive from a wide variety of business sectors and  provide a free one-to-one advice session on their specialist topic, along with access to free intellectual property advice and guidance, a unique service provided by trained BIPC North East staff to businesses and pre-starts to understand the importance of IP, how to use it as a tool for business growth covering topics such as IP protection, exploitation, and infringement avoidance.
The services have also been brought to life by a tailored and highly individual programme of inspiring events, topical workshops and masterclasses, delivered in collaboration by local business support partners and Experts in Residence.
Councillor Alex Hay, Cabinet Member for a Thriving City said; "Small and independent businesses are a vital part of our economy. The support offered over the last three years by BIPC North East has helped a number of organisations to grow and has contributed to our region's success. 
"I am delighted that in the weeks and months ahead, BIPC North East will have the opportunity to support even more start-ups and growing businesses to thrive. By providing free, high-quality information and guidance to organisations right across the region, BIPC will continue to have a positive impact on the North East's economy."
Isabel Oswell, Head of Business Audiences at the British Library, said: 'This month marks 50 years since the British Library first began operations and helping businesses to innovate and grow continues to be one of the Library's core purposes. This report reiterates the unique power of libraries as engines of innovation, economic growth and social mobility in the heart of diverse communities. Whether you consider yourself an entrepreneur, freelancer or just have an idea, the Business & IP Centre Network provides accessible, free and impartial support, delivered by dedicated informed professionals and trusted business experts, both online and in person across the UK.'
Arts and Heritage Minister Lord Parkinson of Whitley Bay said: "I am delighted that the £13 million of public investment from the Government has enabled the British Library's Business & IP Centre network to equip thousands of people across the country with the knowledge, skills and support they need to start and grow their own business.
"Helping people turn ideas into thriving businesses is part of our ambitious plan to maximise the potential of the creative industries and create jobs, opportunities and economic growth across the county."
Ben Cottam, Managing Director of Cottam Brush said: "Cottam Brush are a long-established family business based in Hebburn, South Tyneside and are a leading name in brush design and manufacturer. By previously attending a one-to-one Intellectual Property Surgery, delivered by a member of the BIPC North East team, Cottam Brush were able to explore the different types of IP protection available enabling the company to  identify a lapsed patent to support the development of the new product. Ben Cottam said  "From the help of the BIPC team, we have developed a very successful product, it's now one of our top sellers. The support that BIPC North East provides at a local level is fantastic, enabling businesses like ours to access high quality information which would be typically quite costly, it's really as simple as walking into your local library"
The first BIPC opened at the British Library in St Pancras, London in 2006 and the nationwide BIPC Network was established in 2012, with support from the Intellectual Property Office. Following a £13 million investment from the Department for Culture, Media and Sport in 2020, the BIPC Network expanded to over 100 locations, reaching people who are under-represented in business in more urban, rural and coastal locations than ever before.
The full Democratising Entrepreneurship 2.0 report, including a range of case studies, can be downloaded from the British Library's website at https://www.bl.uk/business-and-ip-centre/about