Payments are currently suspended. 
As a precautionary measure, we have taken the decision to temporarily suspend our online payment system while we investigate an issue with our supplier. We apologise for any inconvenience caused.
14 March 2023
| | 2 min read
Make a difference by taking part in Great British Spring Clean
Families, businesses and community groups are being encouraged to do their bit and help remove the scourge of rubbish that blights their local areas.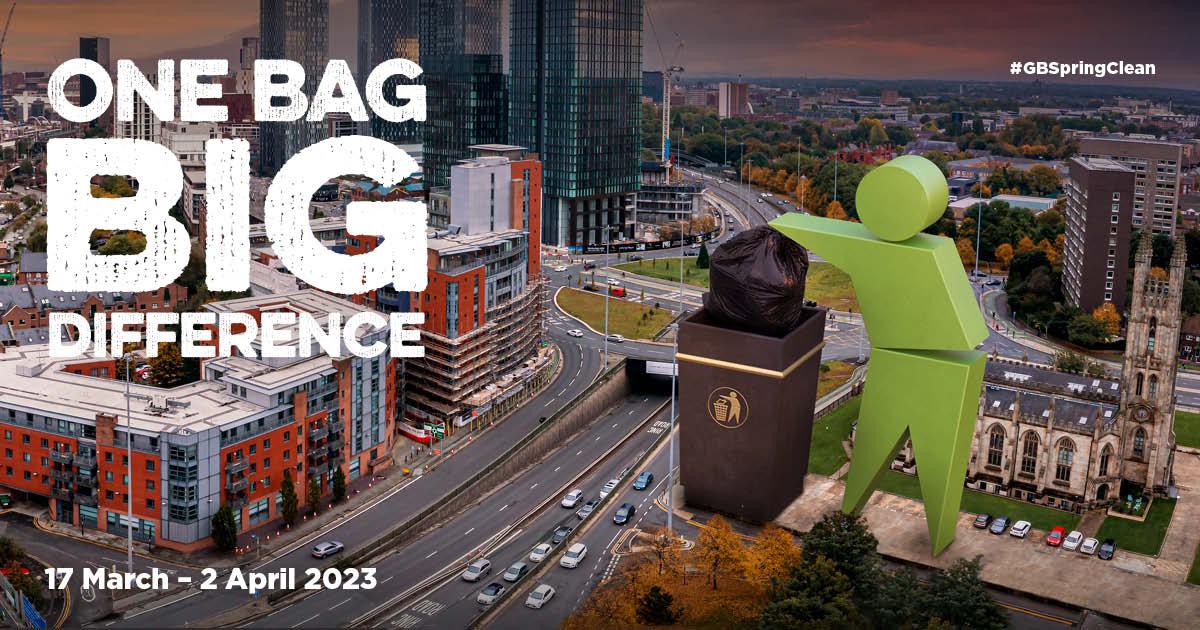 Every year, the Great British Spring Clean sees hundreds of thousands of volunteers across the country roll up their sleeves and spruce up their neighbourhoods with litter picks.
Residents in Newcastle are being invited to take part in this year's campaign, which runs from March 17 to April 2.
To help with this, Newcastle City Council will loan litter pickers and provide black bags and other equipment to those who want to make a difference in their communities.
Cllr Jane Byrne, Newcastle City Council Cabinet member for a Connected, Clean City, said: "We know the vast majority of residents take great pride in where they live.
"Unfortunately, we do face an ongoing battle against a small minority who blight our communities by littering.
"We are working to tackle that by enforcement and education and by dealing with the consequences.
"The Great British Spring Clean is an opportunity for everyone who cares about their neighbourhood to work together.
"We would encourage everyone to get involved and help make our city the clean, green, brilliant place we all want it to be."
Last year 136 volunteers, including school children, businesses and community groups, collected more than 350 bags of rubbish in Newcastle as part of the campaign.
Keep Britain Tidy's Chief Executive, Allison Ogden-Newton OBE, said: "The Great British Spring Clean simply would not be possible without the backing of our local authority partners.
"We are so grateful for the ongoing support from Newcastle City Council and residents.
"Now into its eighth year, the Great British Spring Clean is a fantastic way for people to really show their pride in where they live and connect with like-minded residents, while taking serious and immediate action to protect the environment on their doorstep. 
"During this year's campaign, we are calling on everyone to show #PrideinPlace and help us harness the power of collective environmental action by taking on the #BigBagChallenge.
"It's inspiring to see so many councils have made a commitment this year to support this vital call to action to protect our environment."
To loan equipment, contact the Council by emailing lovewhereyoulive@newcastle.gov.uk.
You can also visit www.newcastle.gov.uk/services/environment-and-waste/street-care-and-cleansing/local-clean-ups-and-how-get-involved.
To find out more about the Great British Spring Clean visit www.keepbritaintidy.org.