24 February 2020
| | 2 min read
Kenton Ward Designated No Cold Calling Zone
Kenton Ward has become one of three districts in the city to be formally designated as a No Cold Calling Zone.  The Ward committee is advising residents to be on the their guard should cold-callers come knocking. The City Council's Trading Standards Service and Kenton councillors have joined forces to warn all residents of the dangers of cold calling.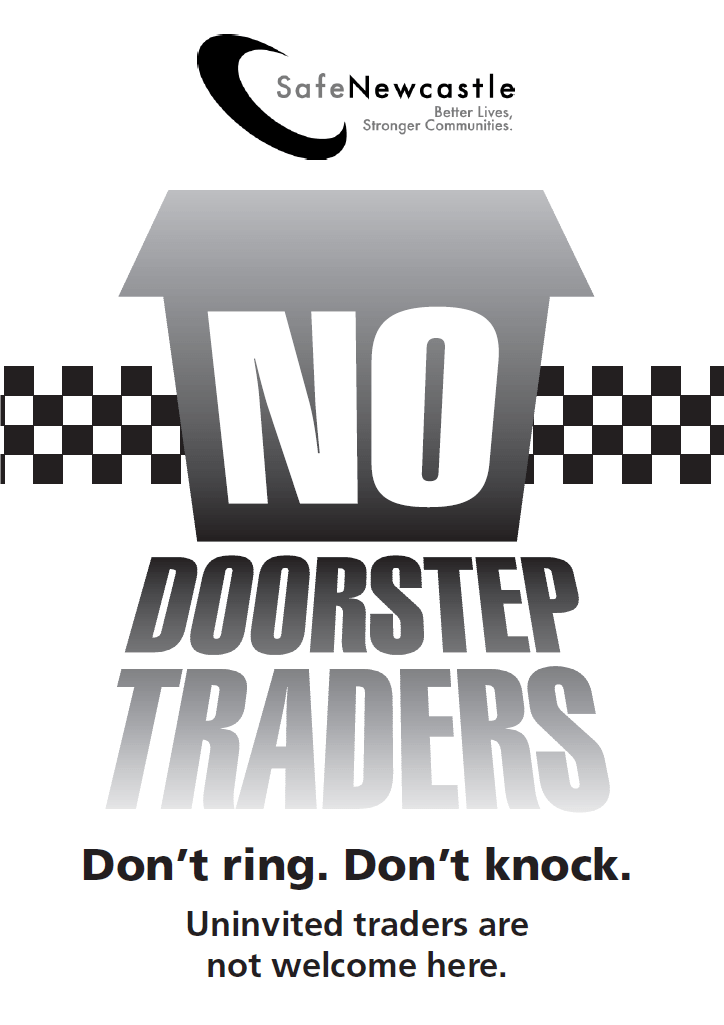 Across Kenton Bar, North Kenton, The Gardens, Kenton Lane, Montagu and Kenton Crescent  'No Cold Calling Zones' have been set up following requests from local residents and community groups. All of Kenton is now covered by No Cold Calling Zones.
Councillor Stephen Lambert, who heads up the Kenton Committee, said: ''The zones have been established to tackle the problem of door-step crime stemming from unwanted callers, high pressure salesmen, fake workmen and distraction burglars.  Often these rogue traders charge large sums of money for needless  repairs. Any resident can be a victim, especially older or disabled people living alone,''
The zones are designed to protect vulnerable residents. Across Kenton every household have received a window sticker and an easy-to-follow info pack. Trading Standards staff will be on hand to advise residents on the dangers of  cold-calling and scams at three citizens advice days to take place at:
• 27 February - 10-3,00pm Kenton Crescent community centre
• 16 March - 10-3,00 Church of the Ascension, Montagu Estate
• 19 March - 10-3,00 Kenton Park Sports Centre.
''Kenton Ward committee working with the Police and City Council are fully signed up to keep our neighbourhoods safe and secure,'' Councillor Lambert said.