13 December 2021
| | 2 min read
Newcastle secures green homes upgrade funding
Newcastle City Council have secured over £1 million of government funding to support households with low incomes make their homes greener, warmer and cheaper to heat.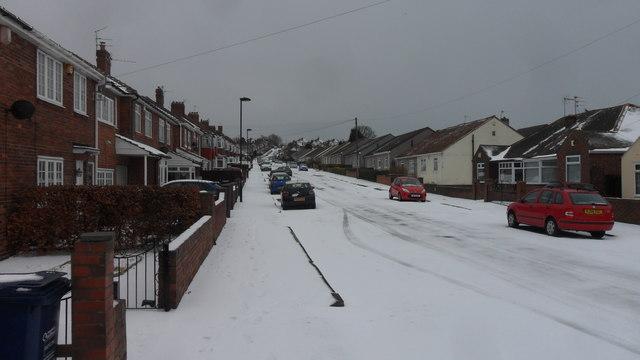 The Sustainable Warmth funding will be used to install green upgrades including wall and loft insulation, heat pumps and solar panels and could save qualifying residents an average of £200 a year on their energy bills.
Following the council's declaration of a Climate Emergency a Net Zero Newcastle Action Plan was produced that included the ambitious target of achieving Net Zero status for the city by 2030. 
Housing is one of the most challenging areas when it comes to reaching Net Zero with homes in the UK producing more carbon emissions than all the cars in the country combined.  Existing, older homes are by far the worst polluters in the housing sector and will remain so for years to come if action isn't taken soon. 
And with a debate between councillors and policy and industry experts, known as a Policy Cabinet, on how to make Newcastle's housing Net Zero by 2030 taking place on 14 December the announcement of the council's funding success came at just the right time to energise the discussion.
Energy Efficiency at Addison Court
2
Over 80% of the homes people will live in in the city in 2050 have already been built and, as a recognised climate leader, Newcastle needs to take decisive action to improve an ageing and inefficient housing stock.
Retrofitting existing homes, tackling emissions and improving energy efficiency are key to delivering Net Zero.  But with many homes owner occupied or rented out by private or social landlords the discussions at the Policy Cabinet aren't just about what the council can do but how everyone can work together to help deliver greener, cleaner and more sustainable housing.
Councillor Clare Penny-Evans, Cabinet Member for Climate Change and Communities, at Newcastle City Council said "As we have already seen through our successful Electrification of Heat and Green Homes Grant projects it is possible to adapt homes to make them better for the environment and offer residents a more sustainable future.
"The Sustainable Warmth funding will benefit families living in 120 of our least energy efficient families by reducing fuel bills and allowing them to better heat their homes which will help improve their health and wellbeing."
Councillor Linda Hobson, Cabinet Member for Housing and Regulatory Services, said "We are already working to improve housing in our city and to reduce CO2 emissions in our housing stock.
"Homeowners, landlords and tenants all benefit from better, more energy efficient housing and we all need to work together proactively to achieve our Net Zero ambition that is not only good for us but for generations to come."
How can we make we make Newcastle's housing Net Zero by 2030? will be live streamed from 5.30pm on Tuesday 14 December 2021 at https://www.youtube.com/watch?v=Gcj_nvcmqio
Join us on Tuesday14 December from 5.30pm to watch the debate live on YouTube
Councillor Clare Penny Evans
Cabinet Member for Policy Coordination and Communications