23 June 2020
| | 4 min read
Helping people to shop local
New measures to encourage people to shop locally in neighbourhood shopping areas are to be put in place by Newcastle City Council.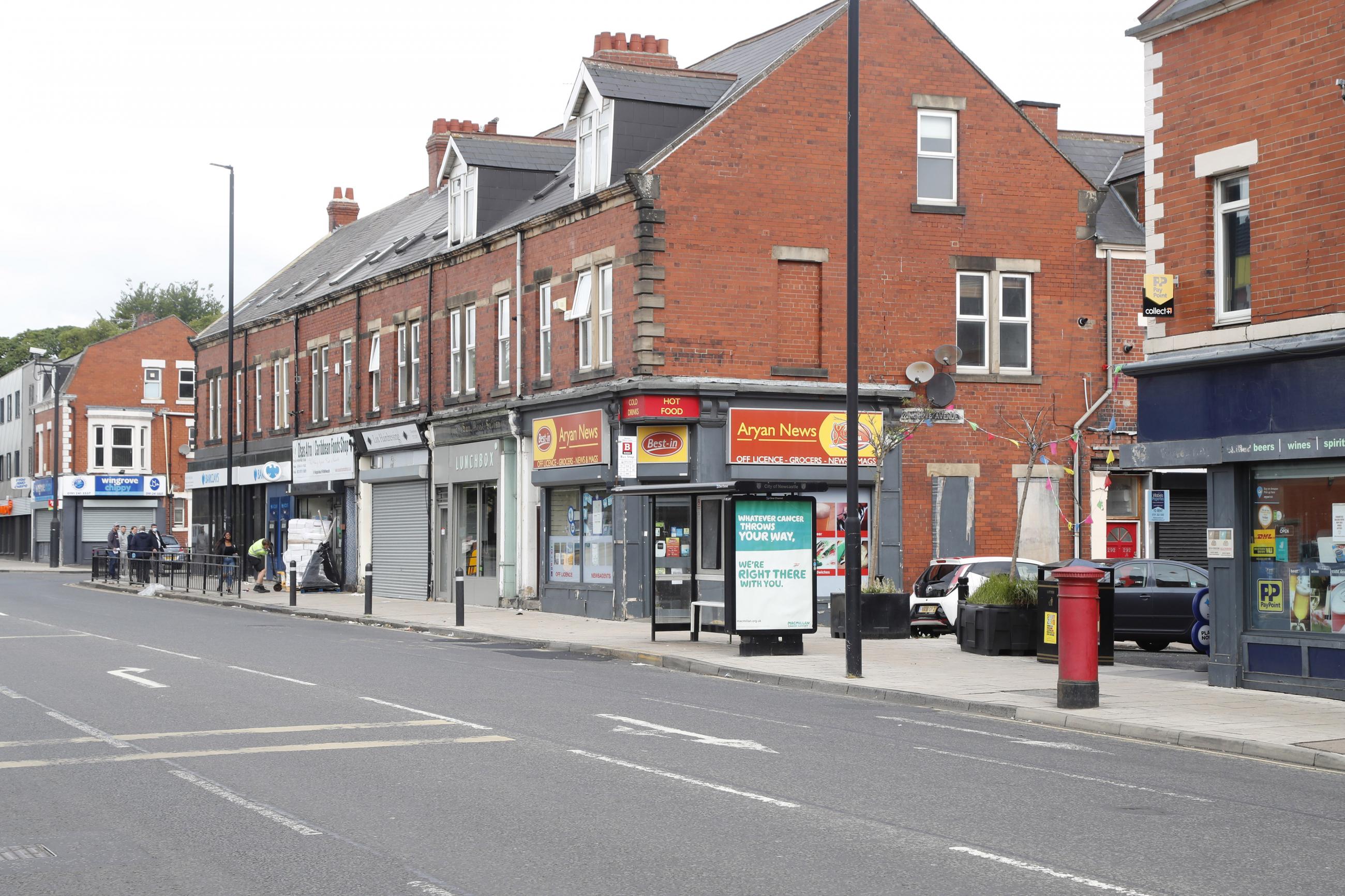 A number of social distancing measures are being introduced into busy local shopping centres to help people access their local shops safely and to meet the rising demand for better walking and cycling facilities in neighbourhoods, as well as improving public transport links to the city.
Measures will be installed to manage the flow of people walking and queueing at local shopping centres including the introduction of one-way pedestrian systems and markings on the ground to provide advice to people about the distance they should be keeping, while providing guidance on what space should be used for queuing / walking.
As a general rule, the council is aiming to temporarily widen all pavements to four-metres to help people as they try to maintain social distancing. In order to do this, some lanes of traffic or parking spaces may need to be removed in certain areas. Where space is available, and it safe to do, cycle lanes will be put in place.
Bus priority measures such as bus lanes will also be installed to improve public transport across the city. This is critically important to help ensure buses are on time, which in turn will help make sure queuing for buses is manageable.
Initially temporary materials such as cones and barriers will be used, with the view to more permanent materials potentially being installed following input from local councillors, residents, businesses and community groups.
Each of the programmes will be reviewed three weeks after they are installed, giving local businesses and people time to get used to changes, and to consider whether further changes are needed. It will also enable the council to learn from how people are using the areas, and make changes where required.
The council has a rolling programme of shopping districts, with the first five areas identified due to high footfall and how quickly changes can be implemented. Some areas will start to see measures installed in the coming days and weeks.
This work is likely to start with the removal of unnecessary guardrail and other street furniture and then follow on with putting in place cones and changes to lane widths and other measures. The shopping centres in the first phase include:
West Road in Elswick;

Shields Road in Byker;

Adelaide Terrace in Elswick;

Chillingham Road in Heaton; and

Gosforth High Street in Gosforth
While each area has different changes, these are likely to include measures like additional pedestrian crossings, one-way walking routes, guidance for queuing systems. They may also include cycle lanes and bus priority measures in the coming weeks, as soon as Traffic Regulation Orders are in place.
Cllr Arlene Ainsley, cabinet member for transport and air quality at Newcastle City Council, said: "Ensuring the safety of the public is of paramount importance to the council.
"With non-essential shops opened, we need to act swiftly to put measures in place across the city, so people can shop safely and shop locally and support local businesses.
"We started an ambitious programme of work in the city centre, and we are trying to be consistent in how we roll these measures out in our communities to encourage people to shop local and help maintain social distancing to beat this pandemic.
"This is just the first part of the programme, with many more improvements being developed across the city.
"In order to act swiftly, we will use temporary materials, but we will work with local councillors, people who live here and businesses to install more permanent measures based on feedback and local need.
"These measures are part of our long-term ambitions to ensure a safer, greener, cleaner transport network across the city – and safer neighbourhoods that are not chocked by traffic and pollution."
As part of this work, the council will be working with local traders to ensure they have full access to business grants and support, including the Discretionary Business Support Grant, which provides funds of £5,000 to businesses who fell outside the scope of previous government grants.
As well as local shopping areas, in the coming weeks and months, the council will be looking at making further changes to the city-wide transport system including improving bus priority on key routes and reducing traffic around schools and local neighbourhoods.
The key focus will be on shifting road user priority away from motor vehicles in residential areas.
Go to https://newcastledistrictshoppingcentres.commonplace.is/ to find out more.
The full measures include:
West Road
Key points
Four-metre-wide pavements and one-way system to aid social distancing

Extended bus lane to aid bus priority heading towards the city centre

20 mph speed limit introduced

Cycling infrastructure to be added in Phase 2
Chillingham Road 
Key points
Four-metre-wide pavements and one-way system to aid social distancing

Linked cycle route with Heaton Road

Parking bays removed

Moved pedestrian crossings

20 mph speed limit introduced

Improved bus priority measures
Adelaide Terrace
Key points
Temporary widening of some pavements and a one-way system to aid social distancing, some parking removed to enable this

20 mph speed limit introduced

New cycling facilities to tie-in with cycle lanes on Elswick Road
Gosforth High St.
Key points
Better links between two main shopping areas in Gosforth

Bus lanes installed to improve bus priority

Temporary pavement extensions and one-way systems to aid social distancing

Wider waiting areas for bus passengers

20 mph speed limit has been introduced
Key points
Installing queuing systems and review of street furniture to ensure pavements kept clear, possible implementation of one-way systems.