12 February 2021
| | 3 min read
Happy Lunar New Year
Newcastle's Chinese community are celebrating a Lunar New Year with a difference as celebrations move online amid the Covid pandemic.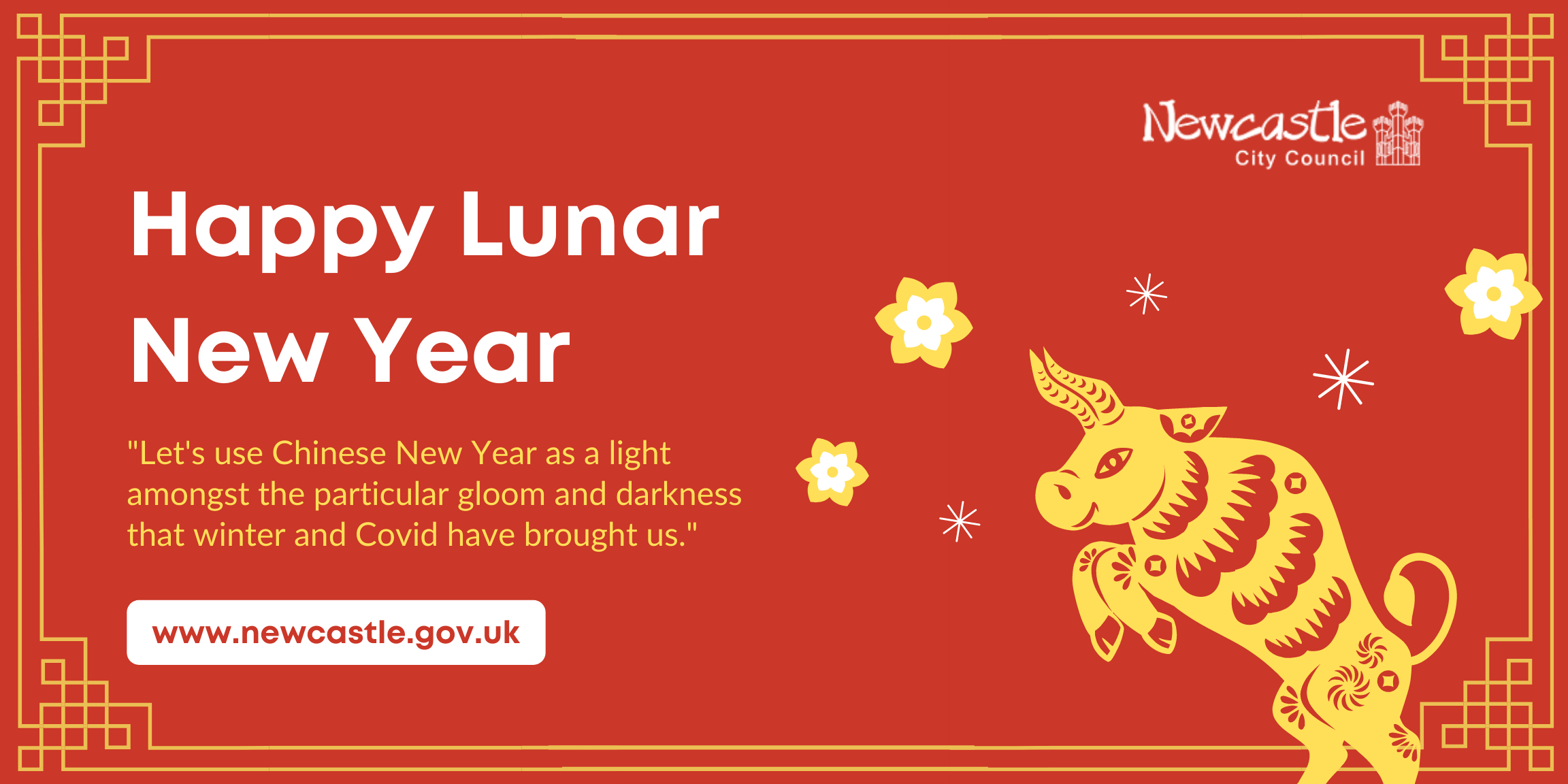 Usually the city would be preparing for colourful festivities on Stowell Street, but with restrictions in place to prevent the spread of the virus, 2021 will be different.
Jimmy Tsang, chair of the North East Chinese Association, said: "Unfortunately, because of the Covid restrictions, our Chinatown celebrations have been cancelled.
"However I want to wish everyone a happy, prosperous, healthy Year of the Ox."
With it not possible to perform the traditional dragon dance, nor parade through Chinatown, members of the Chinese community have instead recorded videos to mark the occasion – which are being shared via Newcastle City Council's website and social media.
Council leader, Cllr Nick Forbes, said: "In normal times we'd be gathering together in Stowell Street to welcome in the Chinese New Year, watching the dragon dance, meeting up with friends and maybe enjoying some food together, but this isn't a normal new year.
"It's very difficult because we're all having to socially distance and spend time at home rather than celebrate together, so we need to mark this new year in a different way and we're doing it online.
"I very much hope that as 2021 develops and as life gets back to normal we can reintroduce ourselves to our friends and make sure that we are all engaged in supporting our respective communities to recover from what's been a really difficult time.
"So let's use Chinese New Year as a light amongst the particular gloom and darkness that winter and Covid have brought us.
"Let's use it to celebrate changing times and I hope that whatever you're doing to celebrate you can enjoy the occasion, whether you're alone or at home with family.
"Happy new year. Gong hei fat choy. And my very best wishes to you and your family."
Happy New Year from Cllr Nick Forbes
Chinese New Year: A message from Newcastle's Chinese community