6 December 2019
| | 2 min read
Green light for next stage of Killingworth Road
Newcastle City Council is advising commuters that two-way traffic lights on Killingworth Road have now been removed.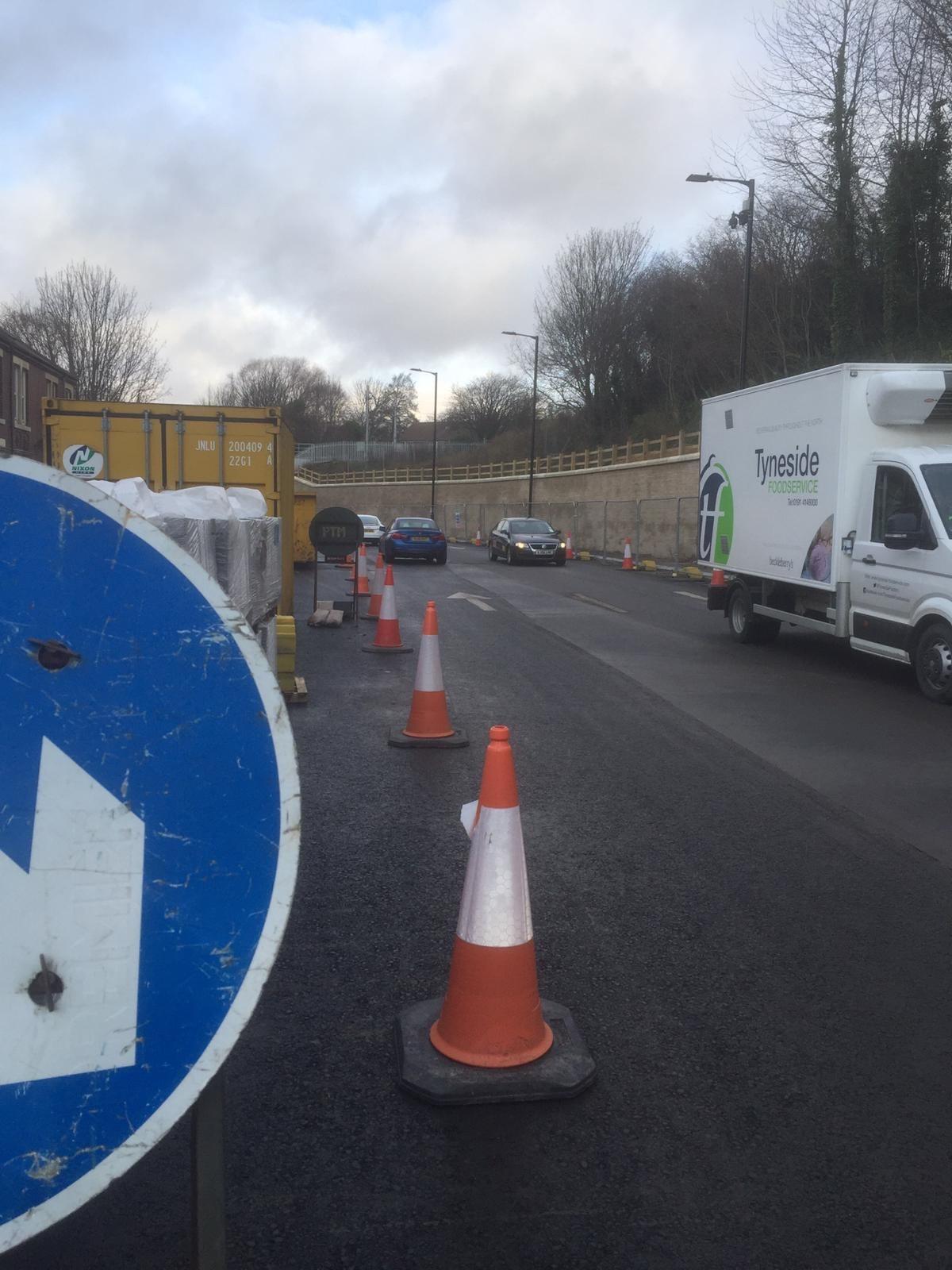 Temporary traffic lights were installed on a short section of the A189 as the council had to backfill a trench down the middle of the carriageway where old utilities were located.
The 10-week programme was completed one week early.
A Newcastle City Council spokesperson said: "We would like to thank everyone for their patience during this disruptive stage of works on Killingworth Road which required two-way lights as we back-filled the trench down the middle of the carriageway, where the old utilities and pavements were located. We had planned to finish the work by 13 December but are removing the signals on 6 December, a week ahead of schedule.
"The remaining stages of the work on Killingworth Road should have minimal impact upon traffic as we construct the remaining pavements and complete the new widened carriageway.             
"Since Newcastle City Council took over the site last December, work has progressed well and we're on track for the scheme to be completed by Spring 2020. The works to Haddricks Mill should be completed soon after, helping to improve journeys and provide safer and greener travel choices on one of the most congested routes into the city."
The £13.5m scheme is entering its final stages as the council constructs the new pavements and completes works on the new carriageway which is now doubled in width to 20 metres.
Two traffic-lanes remain as before with the additional space allocated to making it easier, better and safer for people on foot, on bike and public transport on this key commuter route.
In order to widen Killingworth Road, the council also worked with Nexus to replace the 100-year-old bridge and retaining wall which were at the end of their lifespans and installed a much wider 25m Metro bridge - removing a pinch-point on a heavily-used route into the city.
Salters Bridge remains open to vehicles, and the council will decide the long-term future of the bridge following a consultation in the new year.x
The final works to Killingworth Road will be completed by Spring 2020.