7 August 2020
| | 1 min read
Grainger Market to change restrictions
Newcastle's Grainger Market will be lifting some restrictions from this Saturday (8 August) to allow more customers to enter at one time, but customers and traders must wear face masks or coverings to ensure everyone's safety.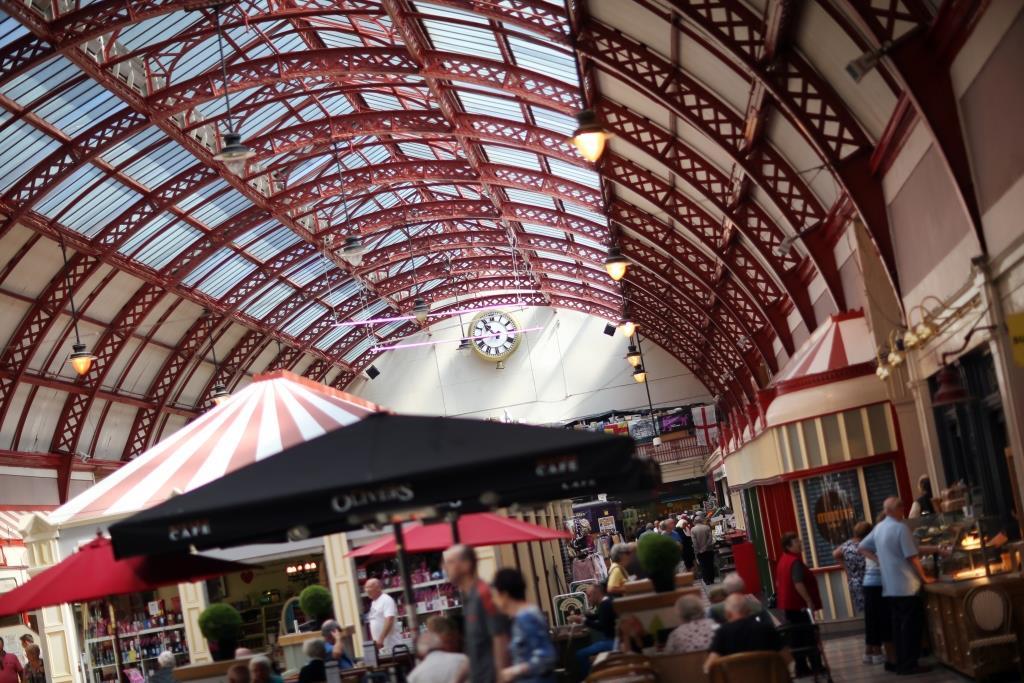 As Newcastle continues its cautious recovery from Covid-19, shops and businesses are beginning to open their doors more widely. This is vital to kick-start the city's economy and Newcastle City Council is committed to support these businesses in any way they can.
The Government's announced at the end of July that the wearing of face coverings is mandatory in shops and indoor markets. This has allowed the council to relook at the restrictions put in place when the market reopened following the national lock-down as facemasks can provide some protection to others from the risk of transmission.
From Saturday up to 1,000 customers will be allowed into the market at one time as long as they are wearing face covering or masks. All of the 14 entrances will again be open, which will improve ventilation in the market and also encourage more passing trade. The two-ways system will be reintroduced in the alleys which are wide enough to ensure a two-metre distance can be maintained, and any issues with queues dealt with by market officers.
The council has carefully considered these new measures as safety is an ongoing priority but are also keen to support the market and increase trade where possible. The situation will be monitored on an ongoing basis to check that social distancing isn't compromised, and more people can safely enjoy the Grainger Market.
For more information about the market and its traders visit the Facebook page www.facebook.com/GraingerMarketNewcastle