17 December 2019
| | 3 min read
Call for evidence on tackling climate change launched
A call for evidence is launched by Newcastle City Council today (17 December) as part of the city's response to tackling the climate emergency.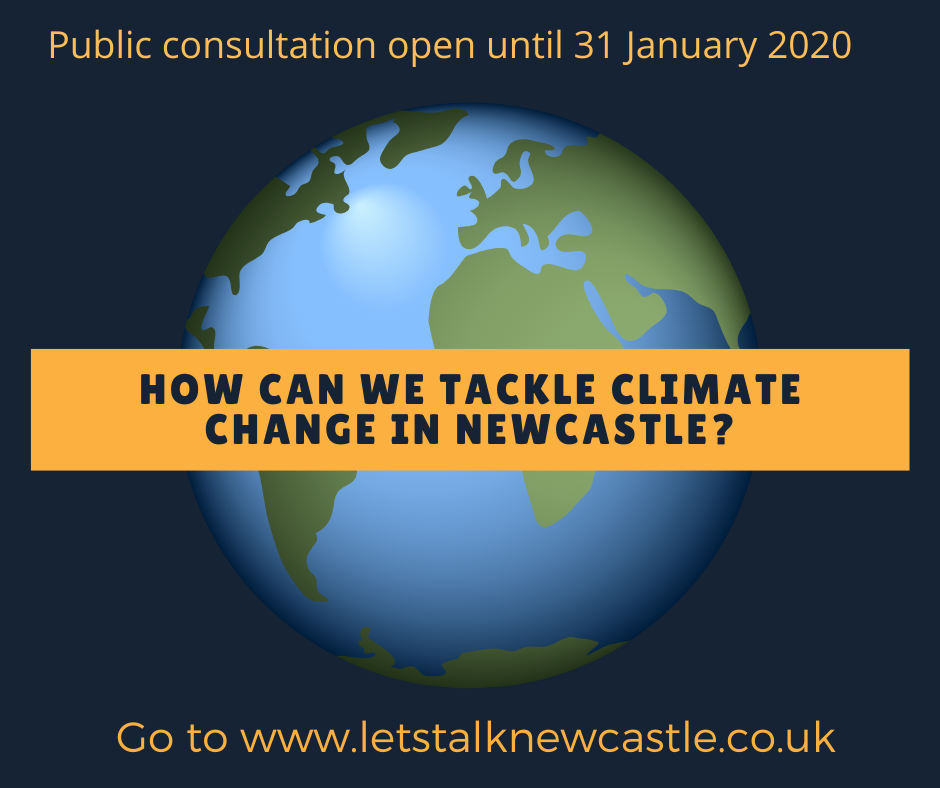 The council is seeking views, evidence, comments and ideas from residents, groups, activists, scientists and businesses to help tackle climate change. 
Cllr Nick Forbes, Leader of Newcastle City Council who chairs the city's Climate Change Committee said: "We declared a climate crisis earlier this year and since then we've been working hard to structure a robust and evidence-led approach to the biggest issue facing this city and beyond. 
"We have a dedicated cabinet member for climate change, Cllr Clare Penny-Evans who will work closely with me to take forward the city's approach on climate change, as well as help the council reduce our own carbon footprint and develop a range of policies, programmes and interventions across Newcastle. 
"We're very clear that this isn't an issue the council can solve alone and requires a city-wide approach including residents, the public and private sectors working collaboratively and taking responsibility in reducing all our emissions. Furthermore, there is more that government needs to do with legislation and funding to help us achieve this. 
"We know there is a wealth of knowledge and passion in Newcastle, including the school children, students and activists who protested against climate change, our leading universities and academics, experts, scientists, the business community and people living in the city who take steps every day to reduce their own carbon footprint and we want to harness that expertise, energy and commitment to inform our city's response to the climate change challenge. 
"We've set ambitious targets for our city and we're calling on everyone from across the city to join us on this crucial journey to become carbon neutral by 2030." 
The call for evidence will be categorised around the following four areas: 
Scientific, academic, or technical submissions that will inform the Climate Change Committee's learning and conclusions 

Evidence of proven, best practice approaches 

Ideas for large-scale projects, service delivery, new initiatives and investment that could be delivered in the medium to long-term 

Ideas for every day, simple things we can all do now to make a positive difference on climate change 
People can submit their ideas online using the council's consultation website at www.letstalknewcastle.co.uk. The call for evidence will run for six weeks until 31 January. This is the first stage in a wider engagement plan and those responding may be asked to present their ideas at future meetings of the Climate Change Committee. The call for evidence also asks people to register their interests so they can receive information about future updates.  
The information gathered will be used to inform the findings from the Climate Change Committee's report due to be published in March 2020, which will set out how the city will meet the net zero target by 2030.