16 November 2020
| | 3 min read
Energy inefficient homes to receive upgrades after successful £1 million Green Homes Grant bid
Residents with low incomes and energy inefficient housing across Newcastle will see their homes upgraded after Newcastle City Council successfully bid for over £1 million.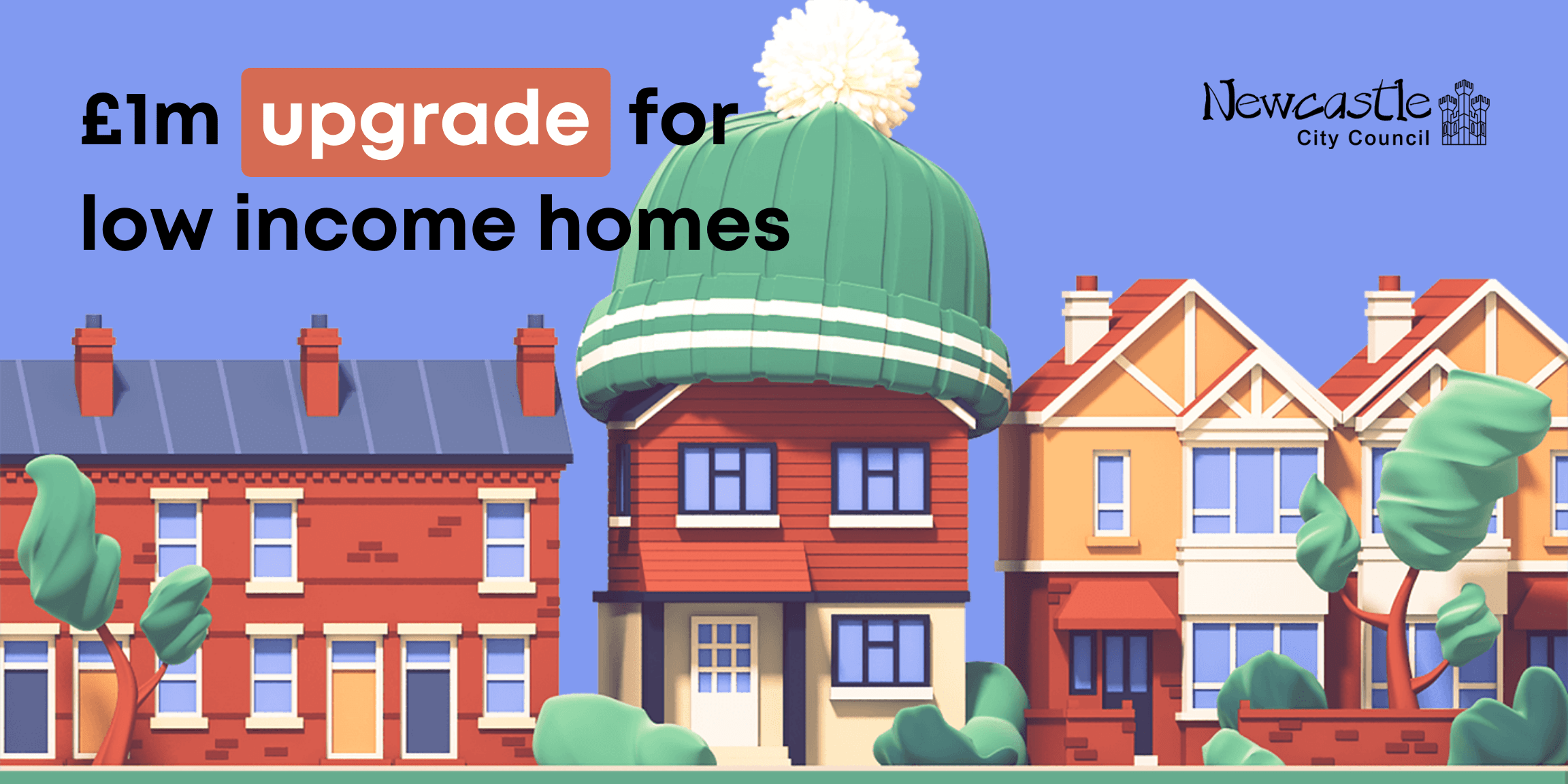 As part of the Government's new Green Homes Grant scheme, which is offering support to homeowners and landlords, local authorities were invited to apply for a share of £200 million in funding to help those private sector households most in need.
'See if you can benefit'
Cllr Clare Penny-Evans, cabinet member for climate change and communities said: "Reducing the impact our homes have is an integral part of our collective journey to achieving net zero emissions by 2030, so of course we would encourage everyone to see whether they can benefit from the money potentially available to them through the Green Homes Grant.
"As a council we are very pleased to see that we have been successful in our application for £1,021,743 in funding from the related Local Authority Delivery scheme.
"Working with E.ON, as our delivery partner for the scheme, will allow us to install external wall insulation and low carbon heating measures in 90 low income households, something that will reduce bills, help to cut fuel poverty, and be better for the environment."
Who will benefit?
The energy efficiency of homes is set out on an Energy Performance Certificate (EPC) with properties given a rating from A to G.
The first phase of the Local Authority Delivery (LAD) scheme – which nationally is worth around 10 percent of the Green Homes Grants scheme overall £2 billion - aims to improve homes in the least efficient three bands, E, F and G.
'Making homes more comfortable and cheaper to run'
E.ON UK chief executive, Michael Lewis, said: "Improving energy efficiency makes people's homes more comfortable, healthier and cheaper to run.
"We've seen those benefits first-hand through the work we've done with local authorities around the country, investing hundreds of millions over the last decade or so to ensure homes are fit for the future.
"By working with Newcastle City Council to deliver free energy saving improvements through the Green Homes Grant local authority delivery scheme we're further demonstrating the ability of investing in housing to ease fuel poverty and energise the local economy which is all the more vital after Covid-19 and lockdown."
Find out more
Residents can also check eligibility and apply for the scheme by contacting E.ON via email, at GreenHomesGrant@eonenergy.com, or phone 0333 202 4820.
To find out more about the support available from the Green Homes Grants on the Government website at www.gov.uk/guidance/apply-for-the-green-homes-grant-scheme