Our website will be undergoing essential maintenance from 9am on Wednesday,  23rd of October for a short period of time. Please avoid completing any online forms during this time. Apologies for any inconvenience this may cause.
9 August 2019
| | 4 min read
Young entrepreneur sets out her stall in Newcastle
The brightest and best young entrepreneurs in the North East were on show in Newcastle recently as part of the regional final for the Young Trader of the Year awards.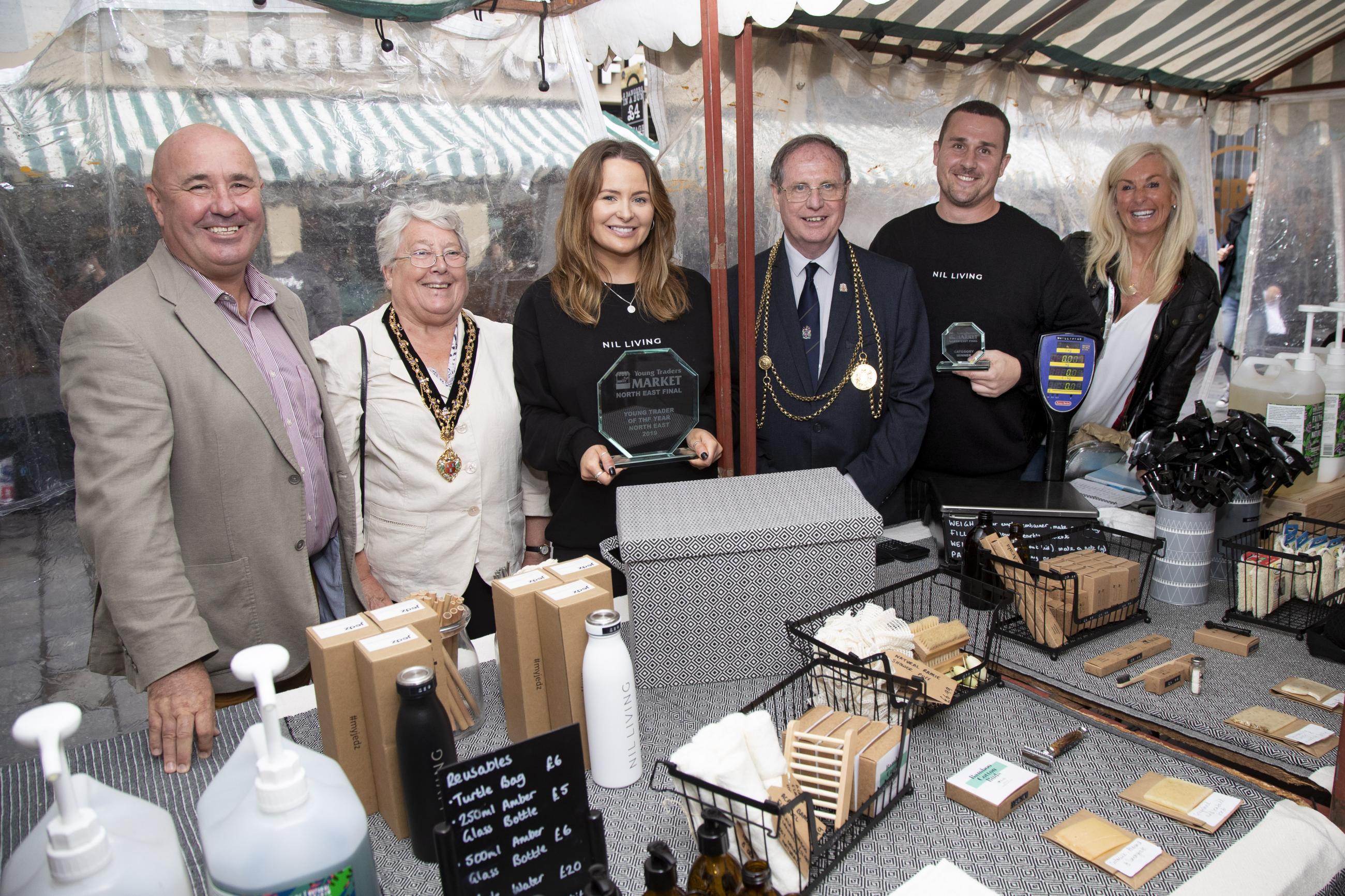 The talented young people were a mix of very recent start-ups and young entrepreneurs already making their mark on markets and in retail settings across the region. All were vying for the prestigious title and a chance to represent the North East at the finals.
The awards are part of the NMTF (National Market Traders Federation) Young Traders Market programme.
Lucy Ritson was crowned the winner after a panel of judges voted for her and her new zero waste business Nil Living. She will now take her place representing the North East at the national final in Stratford-upon-Avon at the end of August.
Nil Living is an innovative new brand offering customers opportunities to cut down on their plastic usage, providing a refill station for household and personal goods and swapping empty bottles for refilled ones.  
Lucy was inspired to start her business when she realised her actions at the time were damaging the planet. As she explains: "I must admit I was the biggest culprit and unaware of the damage I was doing by putting all sorts of plastic in the bin. I now want to help others make the change I have.  Nil Living will help them to do this.
"My message is this – consume less, think more and support local traders.
"I am very proud of my business and delighted to win this award. I hope I do the North East proud at the national finals."
My message is this – consume less, think more and support local traders.
Cllr Ged Bell, Cabinet Member for Employment and Investment, Newcastle City Council said "It was a great honour to be one of the judges on this award's panel. The standard of all the entrants was so high that we all wished we could have had all as joint first.
"I would like to congratulate Lucy on both winning the title and on the fantastic business she has set up. I have no doubt it will go from strength to strength and that in no time she'll be employing others to work for her, which will be great for her business, those securing employment and this city's diverse market offer."
"We have a number of fantastic markets in the city; the jewel in the crown being the Grainger Market. Markets have a vital role to play in this city as they contribute to a thriving high street and a prosperous city. The council is always keen to hear from anyone who is interested in starting or moving their business into the markets and will help you every step of the way."
Lucy now plans to take up a small unit in the Grainger Market with the aim of moving to bigger premises in the market as her business grows.
I want to make this accessible for everyone in Newcastle so we can all start making changes. 
Lucy Ritson