17 July 2019
| | 1 min read
Go Green to Grow and help your business flourish
Businesses are being encouraged to think green today to help secure growth in the future.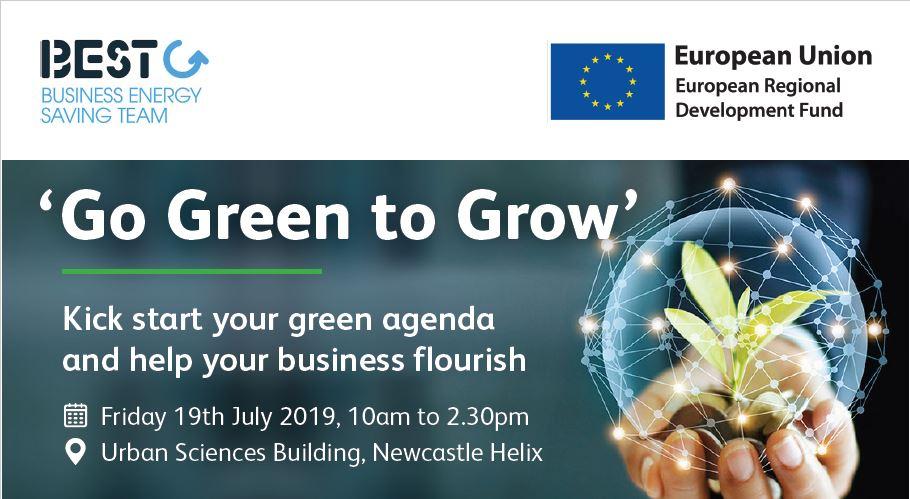 With growing pressure on businesses to reduce their environmental impact and embrace more sustainable practices there is no time to be complacent. Those that adopt these new practices now will give themselves a competitive advantage when it comes to winning new business.
The 'Go Green to Grow' event is therefore designed to raise awareness of these opportunities and to support small and medium-sized businesses to move to a greener future.
Organised and hosted by BEST (Business Energy Saving Team) and funded by the European Regional Development Fund (ERDF), the event will take place next Friday (19 July) at The Urban Sciences Building on Newcastle Helix, 10am- 2.30pm. It's free to attend, although registration is required. A range of North East based businesses will be speaking, and topics covered will include:
what is green business and why is it important?

what are the new business opportunities that adopting greener businesses practices can open-up?

how can I market my green credentials to win more business, boost my brand and get ahead of my competitors?
There will also be information on the support available to help businesses to undertake changes in their business, including grant support from the BEST project.