27 September 2019
| | 3 min read
10 people nominated by the Newcastle Social Service team set sail for the adventure of a lifetime with the Tall Ships Youth Trust
10 young people selected by the Newcastle social services team are about to take part in a once-in-a-lifetime opportunity to sail on board a 72ft Challenger yacht. The young people will be part of an exciting project with 6 groups of 10 young people, each taking part in one leg of a relay-style voyage around the UK.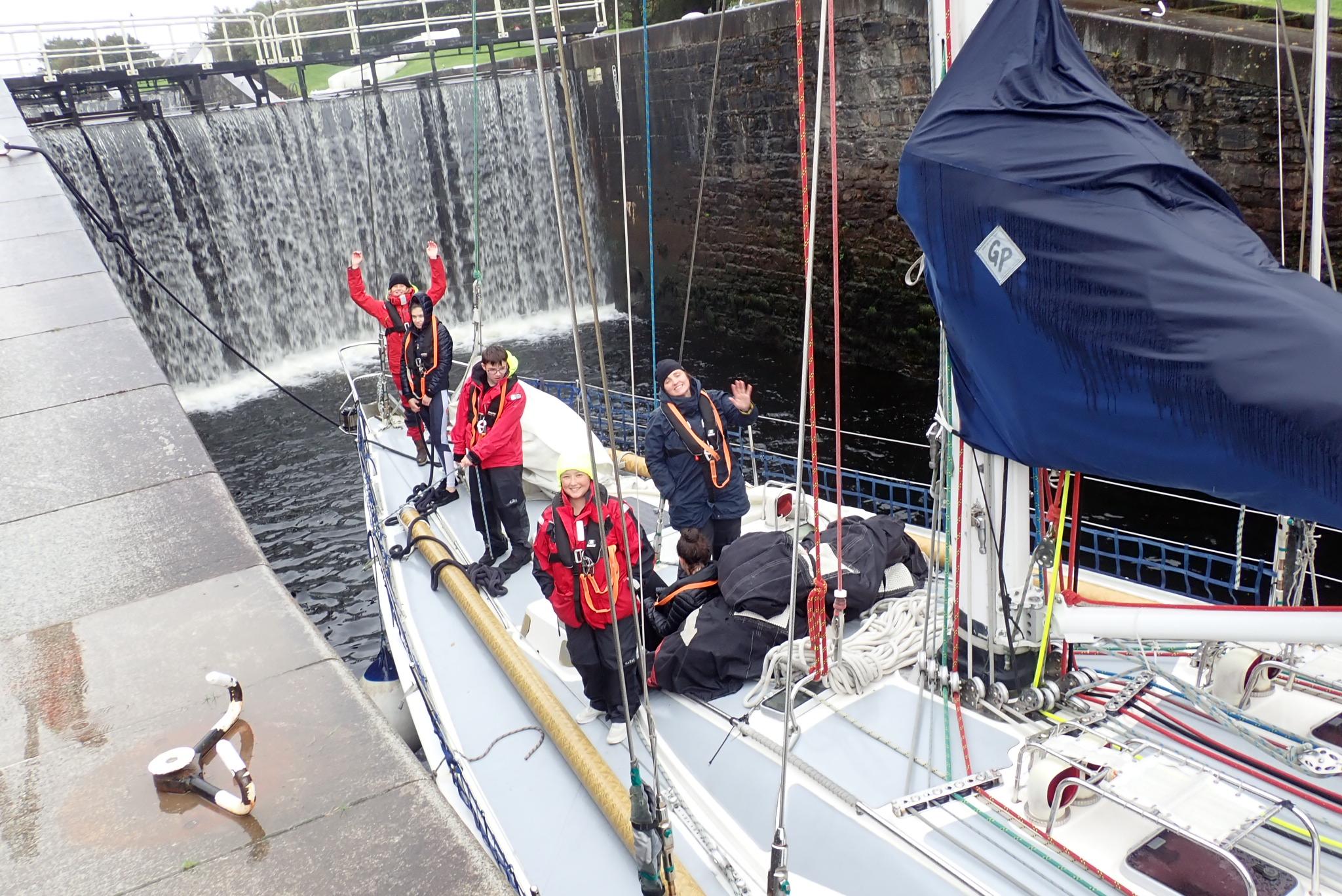 The youngsters from the north east will take part in the forth leg of the Round UK Challenge setting sail from Greenock on Wednesday 25 September. They will sail through the Caledonian Canal and down the North Sea, possibly stopping at Inverness, Peterhead, Abroath or Blyth along the way, before arriving in Newcastle on Thursday 3 October.
The young crew will hand over the batten to 10 students from the Hull Trinity House School. They will be followed by young people the Tower Hamlets in central London, who will sail the final leg back to Portsmouth, and complete the challenge taking yacht all the way around the UK. 
Working together, the young people will be responsible for all aspects of sailing, from cooking and cleaning to setting the sails and taking the helm of the ocean-going racing yacht. Whilst on board they will be assigned to watches (teams) working in shifts to complete duties through the day and night. 
This is a unique physically and mentally challenging experience at sea which will develop the youngsters' long-term life skills including team working, confidence building and problem solving skills. 
The Trust has a well-established reputation for providing invaluable preparation for the challenges we all have in our lives, at work and as part of society. This is achieved by breaking the pattern of conventional behaviour and encouraging team participation and interaction under challenging and sometimes arduous conditions. Learning how to rely on and be relied upon, how to lead, and make decision are all skills fostered by the Tall Ships Experience. 
The Tall Ships Youth Trust will be hosting an open day at the Royal Quays Marina in Newcastle on Saturday 5 October where members of the public can find out more about the yachts and the work of the Trust.
Councillor Veronica Dunn, cabinet member for education and skills at Newcastle City Council said:
"I would like to wish our ten young adventurers the best of luck as they take on this amazing challenge.
"Newcastle City Council pride ourselves on working with our looked after children and care leavers to ensure they have the help, support and experiences that will help them reach their potential – opportunities like this provided by the Tall Ships Youth charity really are life changing.
"It will be a difficult task and I am confident that with some old-fashioned Geordie spirit, teamwork and dedication they will have a successful week of sailing and arrive into Newcastle full of confidence and belief that they can take on anything."
Tall Ships Youth Trust CEO, Richard Leaman Grey, said: "I am delighted we have set sail with this exciting project, with 60 young people, from all backgrounds and from all over the UK.
"These voyages will provide a safe but challenging environment in which our young people will transform the way they think and feel about themselves, at a critical time in their lives. I have no doubt this will be a truly life-changing experience for everybody involved."
During the voyage one of the young people taking part, 17 year old Courtney, sent this message about the positive effect the trip was having on her –
I have never been on a boat before, so I was a bit nervous. We have learned loads of stuff and have been cooking for the group and cleaning.
The first day was really hard but we have now learned all the different parts of the boat and are getting confident with our duties. We have all done 3-hour watches.
Last night we were on watch in the middle of the night looking out for other boats and rocks, it was totally dark and scary but everyone looked after each other and the crew took over when there was a bad storm. It was an amazing feeling when we came through the storm together.
 The Tall ships crew are canny and really wise. They understand we haven't had the best start to life and really want to teach us skills that will help us when we get off the boat. The main thing I have learned is that we all need to work together as a team and it is better when you get along with other people.
At sea you can feel calm without pressure and clear your head, it is a great feeling. I wish more young people could have this experience. I really hope I can do something like this again.