23 October 2017
| | 3 min read
Newcastle and Unicef team up to create a Child Friendly City
Newcastle City Council has been selected as one of the first four local authorities in the UK to join forces with Unicef to become a Child Friendly City.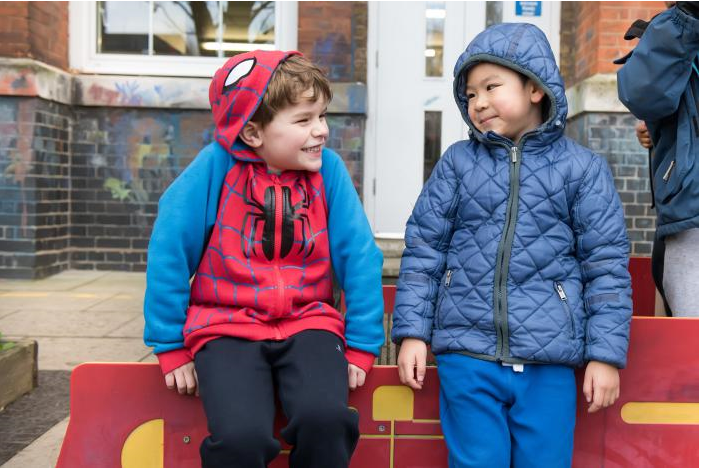 (Archived Article: Published date 23 October 2017)
Launching with a Discovery Day on Monday 23 October 2017 the three year partnership will see Newcastle working to become a Child Friendly City - a place that puts children's rights at the heart of the city and proudly supports all children to grow up healthy, , safe and resilient.
The collaboration will focus on embedding the voices, experiences, and rights of children into decision making, governance and  local services in order to have a positive impact on all children in the city.
Newcastle was selected as one of only three other cities in the UK to partner with Unicef, along with the London Borough of Barnet, to create a founding network of four partners.
They join a growing network of cities in more than 20 countries across the world where the  global Unicef Child Friendly Cities and Communities Initiative is already having a positive impact.
Following an initial expression of interest Unicef Newcastle was selected as it demonstrated a clear vision, commitment to children's rights and understanding of where improvements could be made.
Newcastle City Council will now work with partners to develop six 'badges' which they will work on over the next three years. Each badge represents progress in a specific area of work and the successful completion of each badge will mark progress toward recognition as a Unicef Child Friendly City.
The journey will start with a Discovery Day event on Monday 23 October which will be an open discussion with key partners and children and young people about what the priorities for the city should be.
Nora Casey, cabinet member for Children and Young People said,
 "We are thrilled to have been selected by Unicef to partner them and make Newcastle a Child Friendly City.
"This matches our ambitions for the city perfectly, we want to make Newcastle a place that works for all our young people, helping them to achieve their goals and reach their full potential.
"I am looking forward to hearing the views of the young people attending our discovery journey and working with them to shape the plans that will help us reach Child Friendly Status over the next three years.
"We know that this is going to be a challenge, but one that I am confident we can achieve with our partners Unicef and key organisations across the city." 
Naomi Danquah, Director of the Child Friendly Cities Programme at Unicef said, "We are delighted to welcome Newcastle to the programme.
"At a time when councils are having to make tough choices about the delivery of local services, it's essential that all children, particularly the most vulnerable, are supported, protected and able to flourish.
"Newcastle has made a bold commitment to work towards recognition as a Child Friendly City and to begin embedding children's human rights across its services over the next three years. We look forward to collaborating with the council to help realise this ambition."