16 June 2023
| | 5 min read
Project ADDER helping more into recovery and tackling drug supply in Newcastle
Millions of pounds of illegal drugs have been seized and more people are getting treatment and support in Newcastle since the launch of a national anti-drugs strategy.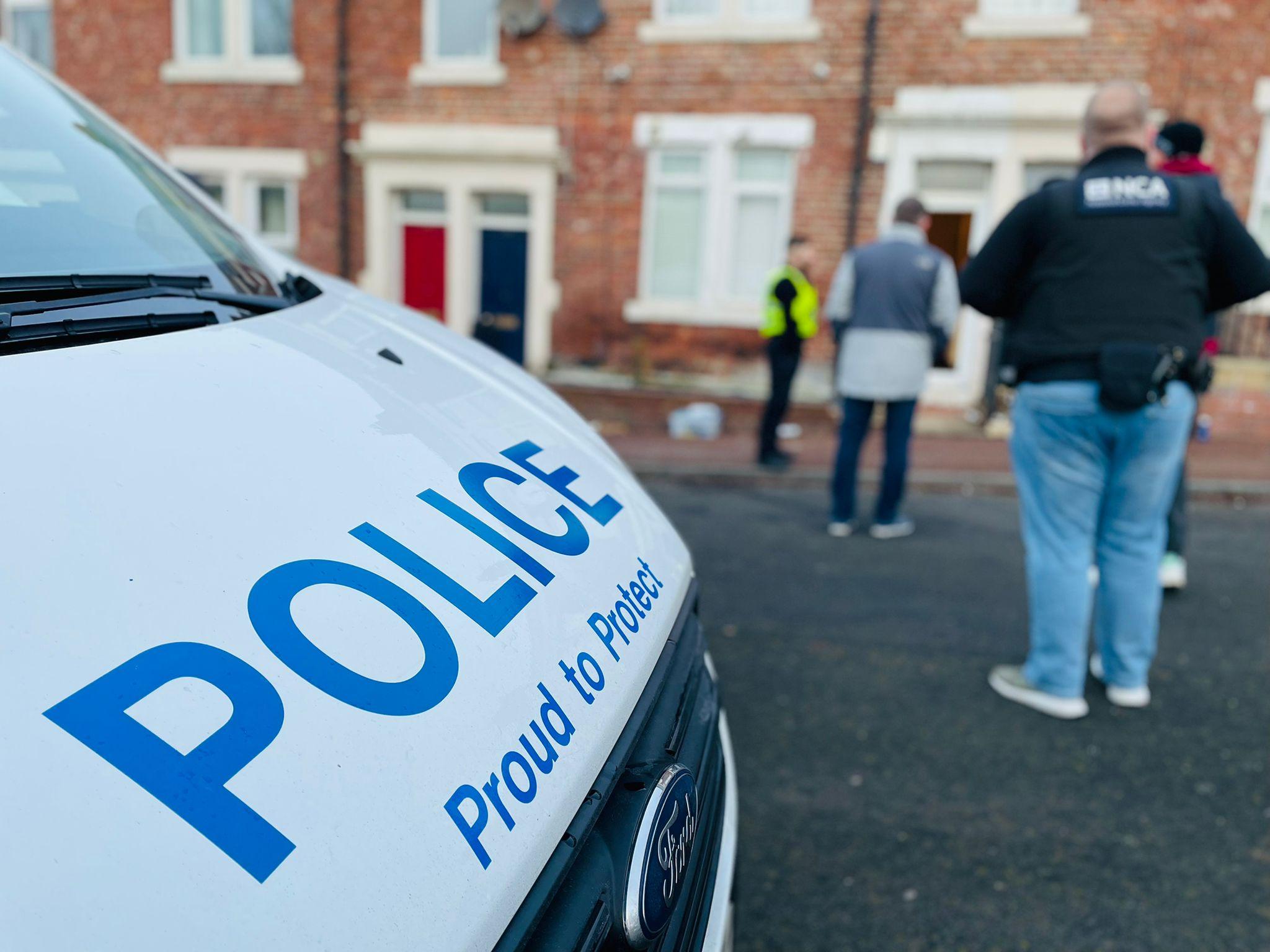 The Home Office implemented Project ADDER (Addiction, Diversion, Disruption, Enforcement and Recovery) two years ago, announcing Newcastle as an accelerator site in July 2021, to address drug prevalence, drug deaths and tackle the illegal supply of drugs in selected local authority areas across England and Wales.  
Since its inception, Northumbria Police has seized illegal drugs with an estimated street value of £2,909,540, arrested 960 people and executed 157 warrants. The force has also seized a total of £495,619 in cash and carried out 173 organised crime group disruptions.   
A total of 1208 people have also been drug tested on arrival in police custody – with 609 of those testing positive for a range of substances like cocaine and heroin. And, almost 60 percent of those signposted to treatment services have engaged with the programmes.   
Newcastle City Council and partners have increased the numbers of people accessing and completing their treatment journey, and partners in the area have reached an additional 1,075 individuals through targeted outreach teams between 2021 and 2023. Almost 850 naloxone kits have also been distributed during this period to help counter the effects of overdoses, while there has been an increase in support to an additional 145 carers of family members with drug-related problems and 178 carers of family members with alcohol-related problems with PROPs family support service.   
The funding has also enabled the council to deliver extended training programmes to professionals and volunteers, training more than 1250 people in different areas. As a result of the funding, people have received training in areas such as drug and alcohol awareness, making the most of contact with known users, naloxone use, and recovery coaching.  By also establishing an analyst hub, partners have made better use of existing data and intelligence to help plan delivery and services and response. This has also led to the production of an overview of the drug market in the city for the first time.  
Cllr Karen Kilgour, Newcastle City Council Deputy Leader and cabinet member for a Healthy, Caring City, said: "Illegal drugs and the criminal networks that supply them ruin people's lives and the communities they impact.  
"Through Project ADDER, we've been able to work with our partners to help people begin to turn their lives around and start to leave behind the dangers and criminality they are exposed to as a result of their addictions.  
"I'm immensely proud of the impact we've been able to have in providing people with a chance of a fresh start and supporting our colleagues at Northumbria Police to tackle the criminals seeking to profit from the destruction their actions cause in our communities."  
Force lead, Superintendent Jamie Pitt said: "Since the beginning of Project Adder we have seized illegal drugs worth an estimated three million pounds and taken almost £500,000 of suspected criminal cash out of circulation. These numbers are significant and are a testament to the hard work and dedication of all the officers and staff involved in this work.  
"We are determined to help empower communities to take a firm stance against organised crime and illegal drug supply. 
"By bringing together a range of partners and agencies, we have been able to enhance our intelligence picture and develop our investigative capacity, and this has ultimately made a difference to the lives of those most at risk of addiction and exploitation.  
"We will continue to work in this holistic way, in conjunction with our partners, to reduce drug-related harm and I look forward to seeing what we can deliver as part of Project Adder in the coming months and years."  
 Case study: 
The client was arrested and seen for Drug Test on Arrest in police custody. After testing positive for a Class A substance, the client was triaged and admitted to regular use of several illicit substances, explaining how these affect his life on a day-to-day basis. He was referred into structured treatment as a result. 
The client engaged with the treatment service at every opportunity and was reporting being abstinent from cocaine as well as reducing his drinking to one occasion every two weeks. He stated that he has learned how to prevent binges and reported that his mental health is a lot better, no longer requiring medication for this. The client's university work has improved and stated that he felt much healthier. 
The client was subsequently discharged drug-free after reporting being abstinent from all substances, stating "I have been abstinent from cocaine for over 11 weeks thanks to this and I've really cut down my drinking, I feel better and can focus on my uni work better." 
Nationally, coordinated police action has seen resources concentrated on some of the worst affected neighbourhoods with forces aggressively acting on intelligence. The programme has supported 2,749 organised criminal group disruptions, £9.8 million of cash seizures and 25,953 arrests of people involved in the illegal drug trade.    
The government has provided the police with £59 million of funding, assisting forces to deliver 3,808 drug trafficking and 2,757 weapons possession charges. There have also been 9,208 Out of Court Disposal orders issued for drug possession offences in ADDER areas since the programme began, guiding vulnerable people exploited by gangs away from the criminal justice system and towards holistic treatment.  
Combatting Drugs Minister Chris Philp said: These results show Project ADDER is having an impact. Funding from the Home Office is being used in the hardest hit local authorities to remove gangs who do not care for the substances in the drugs they are selling which can have fatal consequences.   
"Ridding streets of dangerous drugs is only one part of Project ADDER. Vulnerable people are supported by tailored programmes to coax them away from addictive substances. Every circumstance is different but under Project ADDER more people in these local authorities are getting the support they need, which is so important."   
Over the past two years, Project ADDER has supported areas afflicted by drugs, balancing strong action against dealers and gangs with innovative treatments for drug users to find support. 4,966 people in drug treatment have benefitted from Project ADDER, while 7,672 Naloxone kits, which reverses the effects of potentially fatal opioid overdoses, have been distributed to keep users safe outside of treatment services.