22 March 2021
| | 2 min read
One year on and the Covid fight goes on
This is a significant week in our fight against Covid-19 as we reach the anniversary of the first national lockdown.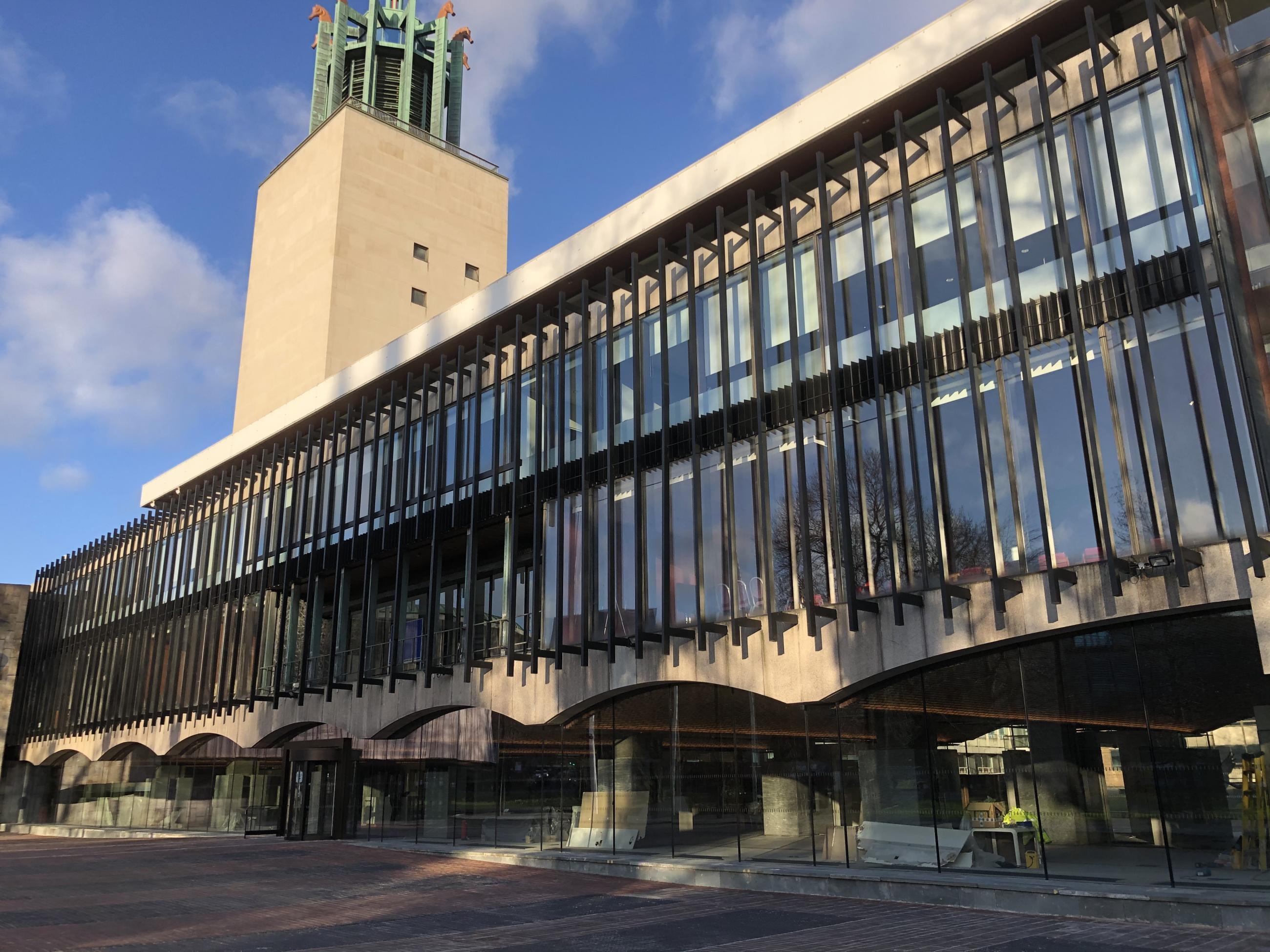 A year ago when the first lockdown was announced no one could imagine then how it would impact on all our lives.
Tomorrow (March 23) we will all pause at noon in a moment of silent reflection while monuments will be lit up across the region in memory of and in tribute to all those who have lost their lives to Covid.
The year that has passed has been long and challenging. We've lost so many family and friends. We've been unable to embrace loved ones for large periods, businesses have ceased trading and countless jobs have been lost.
What has not changed is our desire to beat Covid-19 and reclaim our lives. Our communities have united like never before by following strict impositions on our routines and coming together to ensure relatives and neighbours confined to their homes have been able to access food and other essential provisions.
Collectively we've supported North East jobs and businesses by distributing hundreds of millions of pounds in grants and loans. We've supported schools to open for vulnerable children and children of key workers, while they in turn supported parents and carers in educating our young people from their homes. We continue to support schools now they have fully reopened to all pupils.
We've established community testing centres and programmes, which will play a key part in reopening our economy.  We've worked collaboratively with health partners to create vaccination centres and we've been preparing for the future, living with Covid with fewer restrictions in place.
The progress with vaccinations has been remarkable. Safe and effective jabs are already reducing infections and saving lives, and with approximately half of all adults having received at least a first dose, hopefully we're on the way to our loved ones and communities being fully protected. We urge everyone who has been offered to take up the vaccination – it is the best way to protect yourself and others from this deadly virus.
As we step forward cautiously, we need to continue to maintain the essential Hands, Face, Space guidance as the 'stay at home' instruction is lifted on 29 March, and continue to look after one another.
Together we have gone through too much to let our guard down now and undo all your hard work. The changing of restrictions can lead to temptation to act as though all is normal. We simply cannot afford to take that risk, whether we have been vaccinated or not.
We owe it to the NHS and key workers, including those in our own local authorities who have battled so hard to deal with the pandemic on the frontline, to keep following the rules. They have shown public service at its finest. Thank you for all that you continue to do to protect yourself, your communities and the great region we're all proud to call home.
Cllr Simon Henig CBE, Leader, Durham County Council   
Cllr Martin Gannon, Leader, Gateshead Council  
Cllr Nick Forbes CBE, Leader, Newcastle City Council  
Norma Redfearn CBE, Elected Mayor, North Tyneside Council  
Cllr Glen Sanderson, Leader, Northumberland County Council  
Cllr Tracey Dixon, Leader, South Tyneside Council  
Cllr Graeme Miller, Leader, Sunderland City Council   
Kim McGuinness, Northumbria Police and Crime Commissioner
Jamie Driscoll, North of Tyne Mayor