5 November 2020
| | 2 min read
Newcastle City Council services impacted by second national lockdown
The second national lockdown and associated restrictions has impacted some Newcastle City Council services.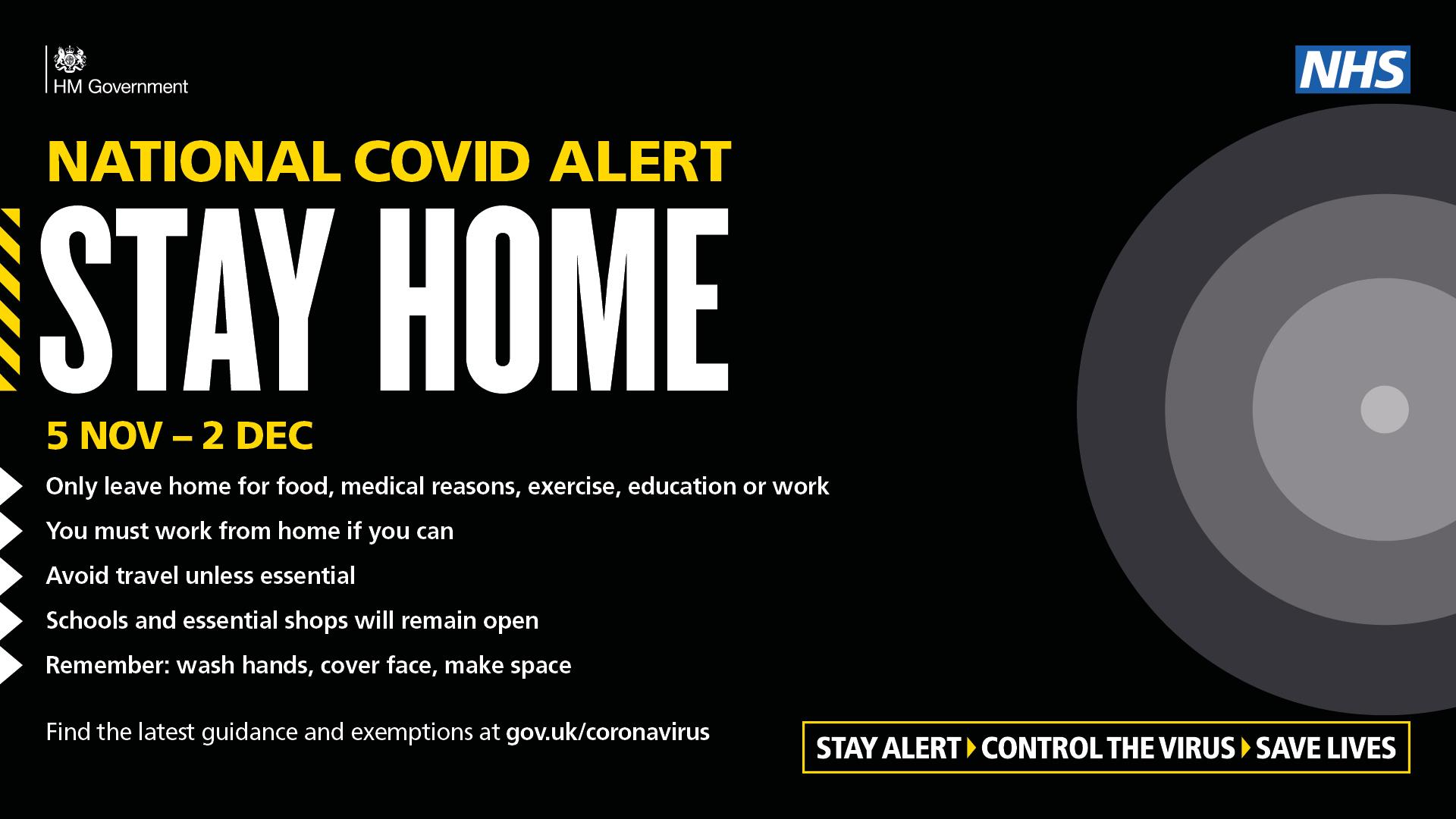 For the latest updates and service availability visit www.newcastle.gov.uk/coronavirus.
All Newcastle City Council libraries and museums will be closed until 2 December.

Marriage and Civil partnership ceremonies are suspended; however, bookings are still being accepted for 2021 and 2022.

Newcastle Civic Centre will operate for those with an appointment or accessing emergency services. The Arches reception will be open from 08.30am to 4.30pm, Monday to Friday.

The Grainger Market remains open for all businesses classed as essential; some non-essential businesses are available via the Grainger Market delivery service.

The Hall of Remembrance at the West Road Crematorium is closed to members of the public, bereavement offices at the West Road and Civic Centre are closed to members of the public with additional cleaning taking place between funeral services.

There will be no face-to-face advice sessions at the Housing Advice Centre, residents needing support are advised to call 0191 277 1712 or 0191 277 1716. The emergency homeless service is available on 0191 278 7878.

The Private Rented Service is not offering face-to-face appointments, residents are advised to call 0191 277 1438 between 9am and 12 noon Monday to Friday, or email privaterentedservice@newcastle.gov.uk

Shopmobility services will be suspended during the lockdown period.
There are no changes to the following services, although social distancing measures will be in place for all Council services, we ask members of the public using any service follows the latest guidance.
Car Parking

All cemeteries in the city remain open.

Bin collections will continue as normal on their normal days.

Recycling centre at Brunswick, Byker and Walbottle are open, operating their winter opening hours. The 'odds and evens' system remains in place.

Registering a birth is available by appointment only with specific measures in place.

Registering a death is carried out over the telephone, you will still need an appointment and should call 0191 2787878 and ask for Registration Services.

Parks and play areas are open in line with Government advice.

Schools remain open as normal.

Your Homes Newcastle's repair service will continue with additional safety measures in place to ensure the health and safety of staff and residents.

Taxi Licensing services at Newington Road are open by appointment only.

All adult social care centres remain open; however some are closed to visitors.
The latest service delivery information is available on our website and through our Social Media channels, residents should keep an eye on both and always check ahead if you need to access any city council service.