17 June 2020
| | 2 min read
International relationships sees tens of thousands of PPE masks donated
Tens of thousands of PPE masks have been donated to Newcastle City Council thanks to the authority's international relationships.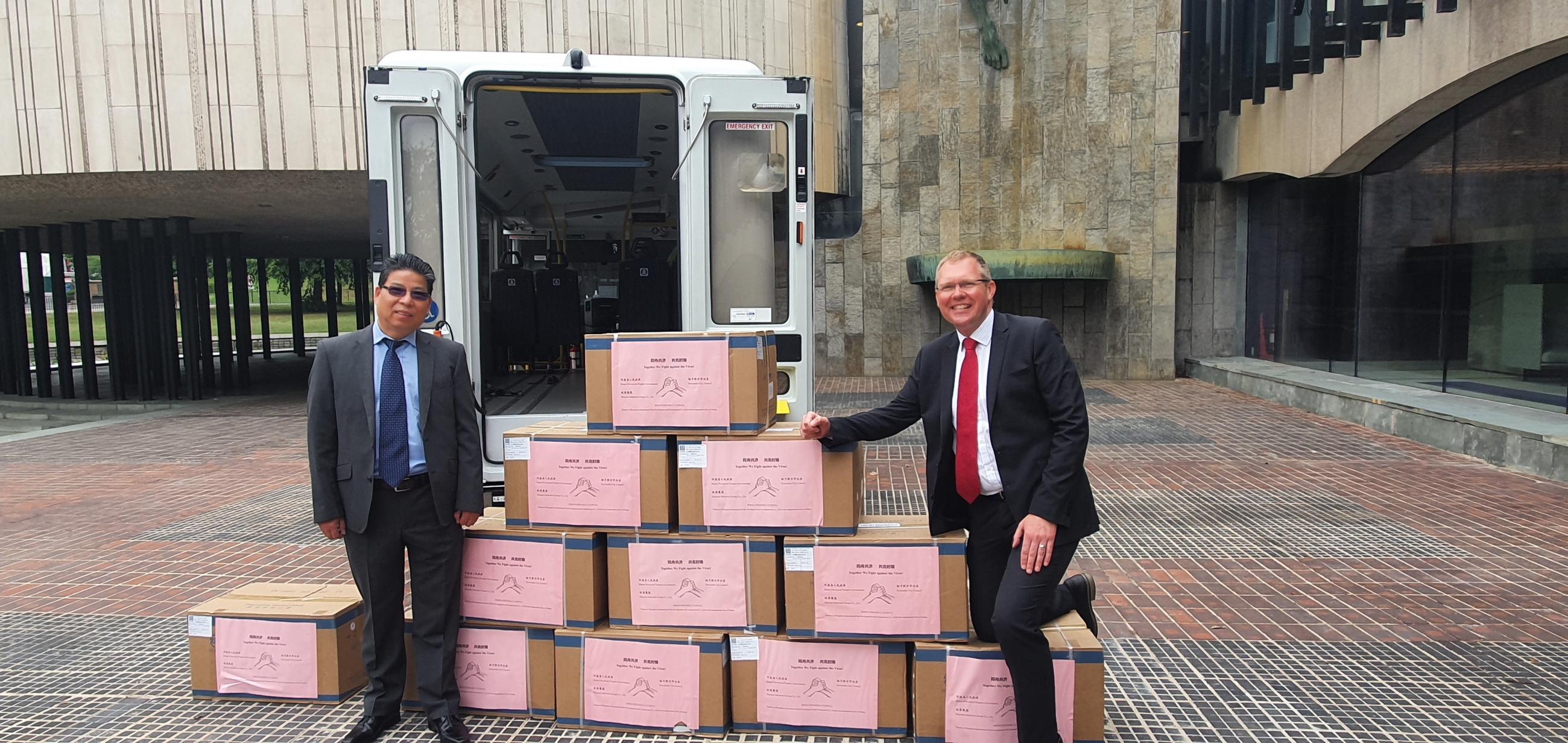 The government in Henan Province, China, has sent 57,600 masks to Newcastle to be used by members of the public, helping to reduce the spread of coronavirus.
Xuefung Wang, a lecturer at Newcastle University and a Henan native, coordinated the delivery from his native China to Newcastle.
Cllr Nick Forbes, leader of Newcastle City Council, said: "I'm very grateful to the Government in Henan for providing these masks which I know will come in very handy for people on our public transport network, in our shops and in the city centre.
"This is a really powerful symbol of the international relationships Newcastle has around the world. The face that we have friends in China willing to step in during our time of need is sign of the strength of our international friendships."
The relationship between Newcastle and Henan was initiated by Newcastle University in 2008 linked to emerging green industries in Newcastle.