26 May 2021
| | 3 min read
History made as Newcastle appoints new Lord Mayor
Newcastle has appointed its first ever British Bangladeshi Lord Mayor today (May 26) at a ceremony at the Civic Centre.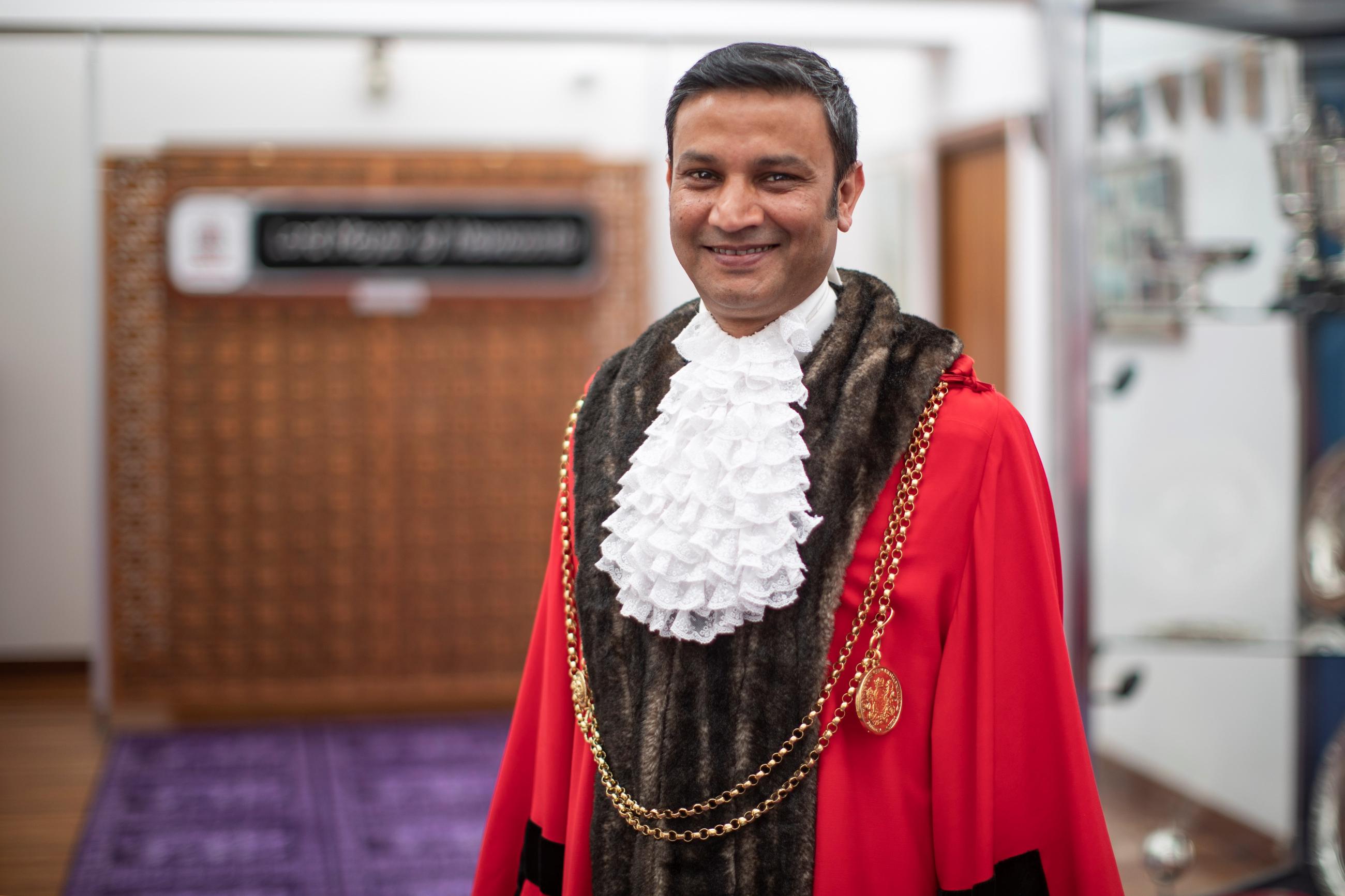 Cllr Habib Rahman became first citizen of Newcastle, taking the reins from previous incumbent Cllr David Cook.
The member for Elswick moved to the United Kingdom from Bangladesh as a child. As a city councillor, he became Newcastle's first Black, Asian, minority ethnic (BAME) cabinet member in 2018 and then Sheriff and Deputy Lord Mayor in 2019.
In these positions he has championed equality and community cohesion and campaigned for anti-racism and anti-hate charities.
Cllr Rahman said: "It is with immense pride that I become the Lord Mayor of Newcastle. It is a prestigious and significant position representing the city I am lucky to call home.
"The Lord Mayor chooses a theme for their term in office, and my theme for the year will be respect, tolerance and equality.
"I promise to be the voice for the voiceless, I will stand up for the displaced, disadvantaged and marginalised. I will oppose all homophobic, sexist, anti-Semitic, Islamophobic acts, actions and behaviours. I will stand in solidarity with all those victims and I will support and promote all anti-racist, sexist and homophobic efforts.
"I must express my sincerest thanks to Cllr Cook who has demonstrated with enormous integrity how to conduct oneself in this role. It has been a pleasure to be his deputy and I look forward to following in his footsteps."
As Lord Mayor, Cllr Rahman will be joined by his wife of 20 years, Rubi Sultana, as Lady Mayoress.
The Lord Mayor's chosen charities will be Show Racism the Red Card for whom he served as a management committee member in the 1990s, Rohingya Action North East, and the Monu Dorji Foundation – a charity established in Bangladesh in memory of Cllr Rahman's late father.
Supporting the Lord Mayor as Deputy Lord Mayor and Sheriff of Newcastle will be Councillor Anita Lower, member for the Castle ward and former leader of the Liberal Democrat group on the council.
Cllr Nick Forbes, Leader of Newcastle City Council, said: "Habib's election as Lord Mayor is an historic moment for Newcastle. We are blessed with a rich diversity amongst our many communities, and Habib has repeatedly demonstrated the importance of giving everyone a voice. He was the first Muslim member of the Council's Cabinet, and in being elected our first Muslim Lord Mayor he is breaking a glass ceiling and blazing a trail for others to follow.
"The background you come from shouldn't be a barrier to achieving your potential, and I hope Habib's election inspires and encourages people of all backgrounds to continue to stand up and make a difference. We are a city united by our ambition to succeed, but also with great civic pride and a strong sense of fairness.
"The role of Lord Mayor is to unite our communities, and I know that Habib will be a fantastic first citizen for Newcastle over the coming year. I wish him and his family every success in taking on this important role."