8 January 2020
| | 2 min read
Former youth councillor receives Queen's honour
A former Newcastle youth councillor has been recognised in the Queen's New Year's honours.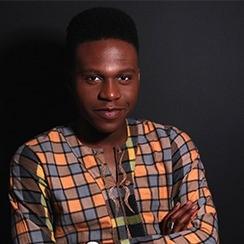 Matthew Otubu, 24, was awarded a British Empire Medal for voluntary service to Young People and Communities in the UK and Africa. 
Having joined Newcastle Youth Council in 2012 shortly after its formation, Matthew went on to become a Member of Youth Parliament. 
Among his work in youth democracy in the North East was taking part in the 'Newcastles of the World' and he represented the young people of Newcastle in the Czech Republic. 
Matthew also led the youth response to council budget proposals from 2013-2016 and help bring a Personal, Social, Health and Economic Education motion to full council in September 2013. Since then, he has continued his volunteering efforts around the world. 
Cllr Clare Penny-Evans, Newcastle City Council cabinet member for Climate Change and Communities, said: "Matthew served a two year term with Newcastle Youth Council from 2012, taking on his national role as a Member of Youth Parliament from 2013 to 2014.
"He made an invaluable contribution in enabling the voice of young people in Newcastle to be heard to influence change in the city. I am sure he will be an inspiration to the young people currently serving on Newcastle's new Youth Democracy Group. 
"It's great to hear Matthew continued to go on helping others, championing children's rights both in this country and abroad. I'd like to congratulate him on his award from everyone at the council."
Find out more about Newcastle Youth Democracy email youthdemocracygroup@newcastle.gov.uk or visit https://www.newcastle.gov.uk/local-government/newcastle-youth-democracy-group-formerly-youth-council