26 November 2019
| | 3 min read
Court order forces shop to close following repeated illegal tobacco offences
A Byker shop has been forced to close for three months after a court heard of repeated illegal activity at the premises.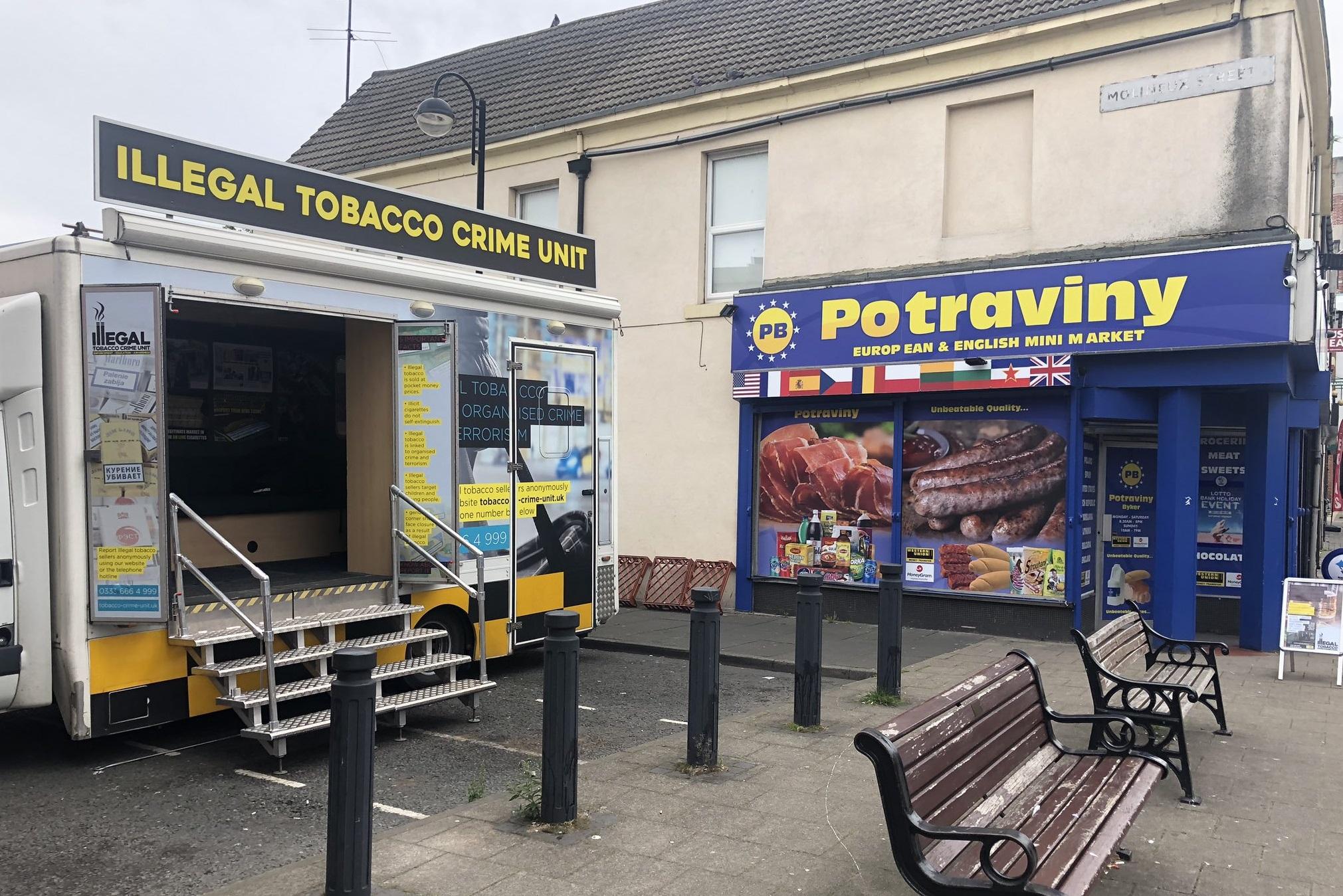 Potraviny, a European mini-market at 71 Shields Road, is now subject to a closure order after Newcastle Magistrates' Court heard the premises had been used to sell illegal tobacco. 
The court heard on Thursday November 21 how on the latest inspection carried out by Newcastle City Council's Trading Standards officers, 15,700 suspected illegal cigarettes and 3.5kg of hand rolling tobacco had been seized.  
As well as the closure order, costs of £2750 were imposed. 
The closure order is in place for three months and penalties for failing to comply include imprisonment for up to six months, an unlimited fine, or both. 
David Ellerington, Trading Standards lead at Newcastle City Council, said: "Frequent visits to this shop had resulted in the seizure of illegal cigarettes and tobacco, but despite this enforcement action, this business has continued to sell them. 
"We took the decision that in order to make it clear that this illegal activity will not be accepted in Newcastle we had to go further and I'm pleased the courts have agreed with us. 
"While all smoking is dangerous, illegal tobacco often doesn't come with health warnings and is sold much cheaper than the real product, leading to young people becoming addicted. 
"We also know it has links to organised crime and breeds anti-social behaviour in our communities. I sincerely hope this delivers a clear message that we will continue to take action against those who refuse to comply with the law." 
If you have any information about the sale of illegal tobacco, you can report it completely anonymously to Keep It Out campaign at https://keep-it-out.co.uk/