23 December 2022
| | 4 min read
Council Leader Nick Kemp reflects on first six months in office
It is hard to believe that more than 6 months have passed since I took office and it's been an absolute honour to lead Newcastle. My Cabinet and I are united by our drive to improve the lives of residents of all ages in all parts of Newcastle, enable businesses to flourish here and encourage visitors from all over the world to see our great city. I am so proud of what we've achieved so far.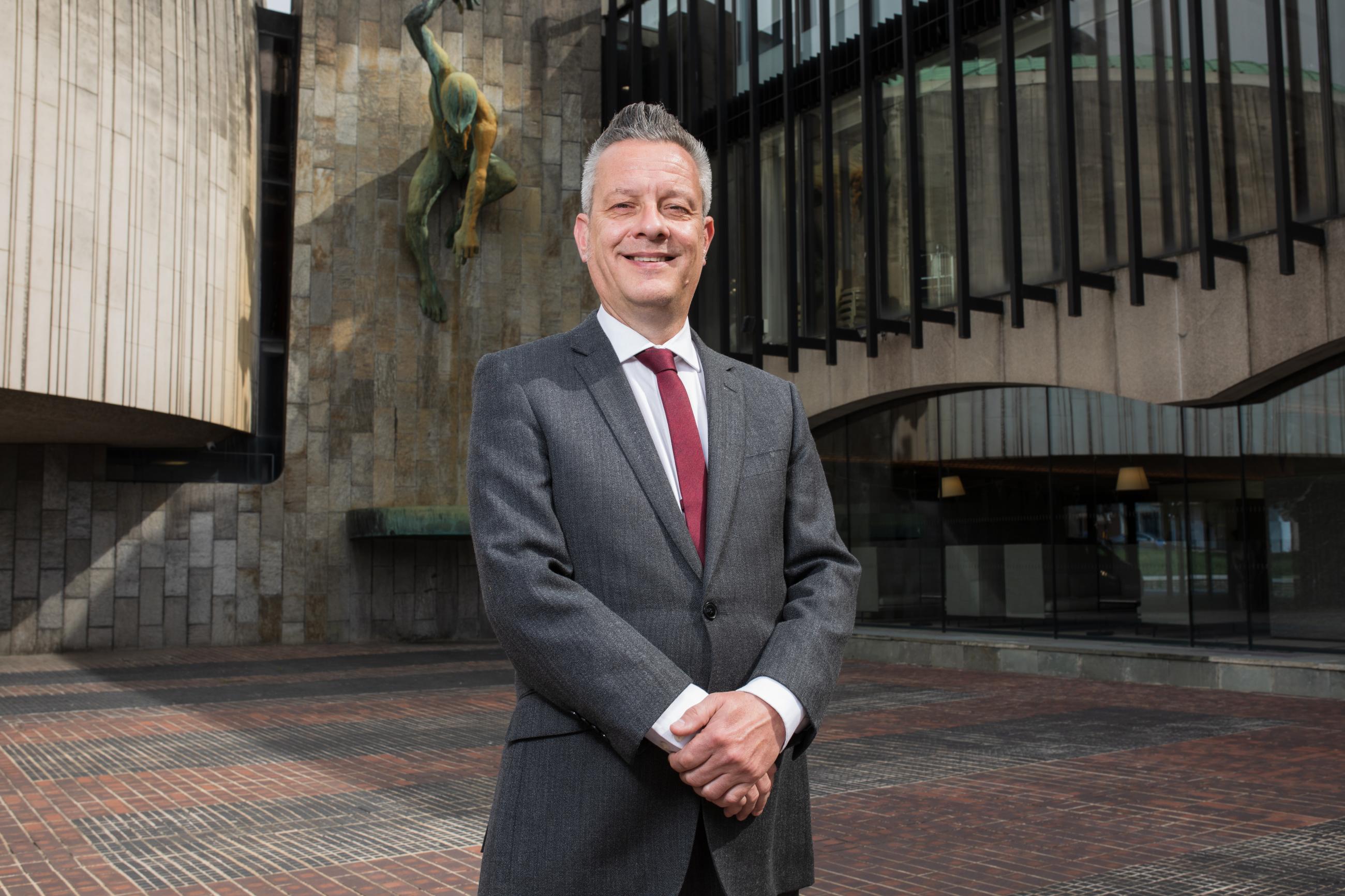 We've focussed on supporting Newcastle residents through the Cost of Living crisis and on tackling poverty. We've ramped up action to tackle the climate emergency while prioritising getting the basics right for residents in every part of the city. Excellent progress has been made and I'm delighted that the independent Corporate Peer Challenge held this year praised these efforts, whilst acknowledging our strong focus on addressing inequalities.
Thanks to the support of our fantastic workforce delivering a huge range of services, there are so many important achievements to be proud of this year, and I want to highlight just a few:
Supporting residents through the Cost of Living crisis
We announced significant package of measures to support residents, including an expanded free school meals offer over the Christmas holidays and a dedicated helpline for people needing support. We also launched a Winter Wellbeing Fund, making more than £400,000 available to voluntary and community sector organisations to enable them to continue their own excellent work.
We've published a comprehensive Cost of Living guide to help residents find the support they need, whether it's accessing emergency funds, applying for council tax reductions or exemptions, dealing with debt or homelessness, or locating their nearest Winter Wellbeing Hub – a network of spaces people can go this winter to keep warm, meet other people, and learn new skills.
A fresh approach to economic development
We want a fairer, more inclusive city and this means we urgently need to remove structural constraints to level up and unlock the investment, jobs and social outcomes that are crucial to long-term prosperity. This requires a new approach to economic development, so we are developing an inclusive economic strategy with our partners which reflects the true ambition and potential of Newcastle, to be launched next year.
This change starts with us - in November, we were proud to become a Real Living Wage Council. We are now working with a network of employers to make Newcastle a Real Living Wage City.
Helping young people to thrive
Every baby, child and young person should be supported to live their best life in our city. We launched our EVRY Plan this summer, bringing together key partners to deliver better long-term outcomes for all young people, irrespective of where they come from or what they've been through.
I was thrilled to learn of our 'Good' Ofsted rating for our brilliant Children's Services teams. A Good rating is a fantastic reflection of the incredibly hard work that goes on across our children's services and I would like to thank colleagues across the Council for their dedication and commitment.
Net Zero Newcastle
This year was the third in succession in which Newcastle has achieved the leading 'A' grade status from international climate research provider CPD. We are one of only 122 places across the planet to achieve this accolade, and we should be immensely proud.
We've accelerated climate action through Public Sector Decarbonisation Scheme by delivering more than £27m worth of fabric improvements, energy efficiency measures, low or zero carbon heating systems, and renewable electricity systems in the city. These works are estimated to save 2,763 tonnes of carbon dioxide from the atmosphere each year.
In July, I hosted a Youth Climate Summit where Newcastle's young people presented me with a mandate for city action.  These inspirational young people are agents of change, have urged us to use our climate leadership role to unleash innovation for a healthier and more prosperous future.
Getting the Basics Right
This starts with neighbourhoods. We're refreshing our housing strategy to ensure we can tackle the major housing challenges facing our city and give access to good quality homes for all.
We have invested £1.2m in our neighbourhoods to support action that creates clean, safe environments. We delivered two School Streets this summer to make journeys to school safer and healthier, and more will follow.
We're working closer than ever before with our voluntary and community sector on essential services that support our residents, as well as investing in local projects that rebuild pride in Newcastle. We're proud to secure £42m to refurbish the Tyne bridge, which will soon be shining proudly in the Newcastle skyline once again. 
Thank you!
As Leader, I am privileged to meet so many residents, communities, and businesses to hear what matters to you. Your dedication to the city is an inspiration to me - you drive me to do the best I can for the city I love - and I look forward to working with you all in 2023.
I hope you all have a wonderful time over the festive period with those closest to you and wish you a Merry Christmas.
Thank you,
Nick Kemp
Leader of Newcastle City Council