14 May 2021
| | 3 min read
Changes to asymptomatic testing programme
Changes are to be implemented to Newcastle City Council's Covid-19 testing programme as part of ongoing preparations to allow the Local Authority to resume normal business.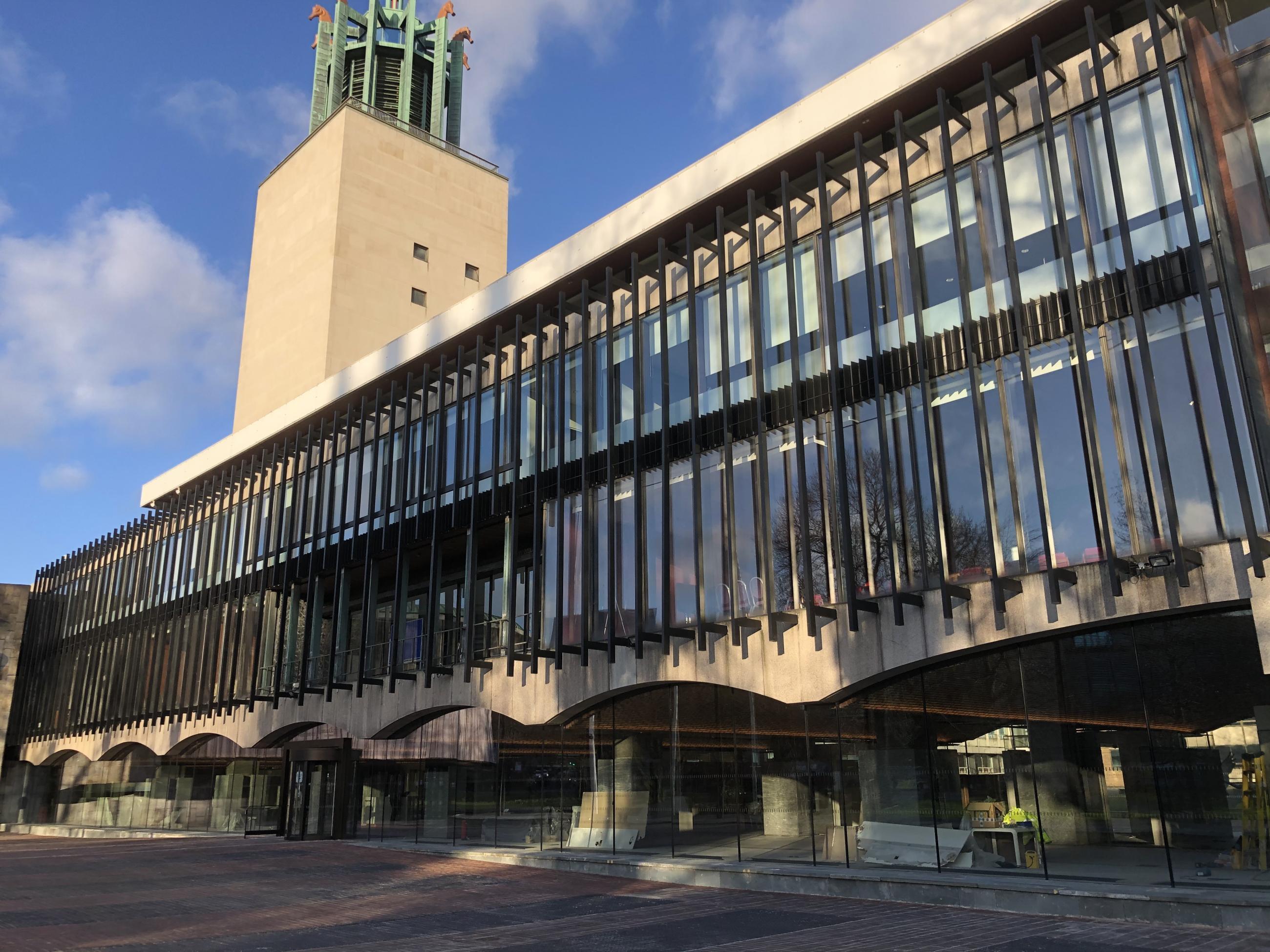 Since the beginning of the pandemic, council meetings have been held remotely on digital platforms to enable business continuity while ensuring councillors and staff were able adhere to strict regulations to limit the spread of the virus.
However, legislation has required council meetings to be held in person since May 7. With the limited access and exit points and the compact nature of seating arrangements within the Civic Centre's Council Chamber, larger meetings will need to be in held in the Banqueting Hall. The Banqueting Hall will provide a larger space to safely implement one-way systems and facilitate social distancing during meetings. Committee meetings have already been taking place elsewhere in the Civic Centre this week.
This means the facility that has been providing Lateral Flow Device (LFD) Covid-19 tests in the Banqueting Hall since January will be relocated to allow for the certain meetings to safely take place.
Rapid-turnaround testing will still be available at the Civic Centre for those without any symptoms of the virus via a relocated facility at the Arches Reception, accessed from Ceremonial Way.
At the same time, testing appointments at Westgate College will be paused in response to a reduced number of people booking appointments for supervised testing and LFD test kits now widely available across the city for home testing. Newcastle City Council will retain the capacity to reinstate the site if demand increases.
Eugene Milne, Director of Public Health for Newcastle, said: "Testing remains an essential tool in protecting residents against the impact of Covid-19 which is why we are maintaining a facility at the Civic Centre and the offer of supervised asymptomatic testing five days a week. Home testing kits are widely available across the city from most pharmacies, the Civic Centre, and by ordering online."
"We have all had to make significant compromises during the course of the pandemic, and as council meetings must now resume in person, we have to make sure this can be done safely and using the Banqueting Hall is our best chance of achieving this."
Find out more about asymptomatic testing arrangements in Newcastle, and how to order home testing kits online, at www.newcastle.gov.uk/rapidtesting
If you do have any symptoms of the virus, or return a positive result from an LFD test, you should self-isolate immediately and book a PCR test at www.gov.uk/get-coronavirus-test
Find out about forthcoming council meetings at www.newcastle.gov.uk/local-government/council-meetings-and-decision-making/council-meetings