15 June 2020
| | 2 min read
Council committed to biodiversity
Newcastle City Council is committed to biodiversity and managing our environment more effectively to leave a legacy that will benefit present and future generations.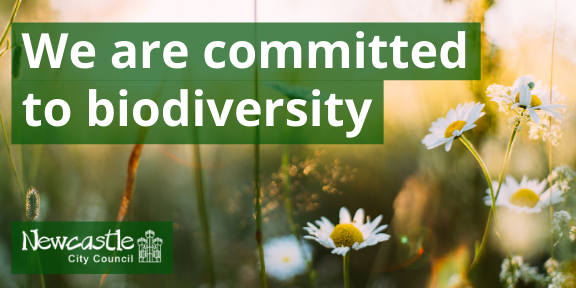 We are aware of comments on social media regarding the use of artificial turf at Cowgate junction but would like to reassure residents that its installation was a one off, as part of a project a number of years ago, and that we are working hard to create more diverse habitats for insects and wildlife.
A council spokesperson said: "We are obliged to maintain a balance between environmental issues, public safety and, what many of the public consider to be a tidy appearance.
"We fully appreciate the biodiversity implications of installing artificial rather than living grass and this is the only location in the city where this approach has been tried, and we do not plan to again.
"When the Cowgate improvements were completed in 2016, it was considered at the time to be an appropriate solution for the site from both an engineering and maintenance point of view.
"This is one of Newcastle's busiest junctions, so grass cutting – which has to take place to ensure safety - would require regular road closures, having a major impact on the travelling public, and costing thousands of pounds that, at a time of austerity, could be better spent on other essential services.
"However, this was a one-off solution and we are committed to biodiversity.
"Last year we planted over 3,000 trees and, working with experienced expert advisors from Butterfly Conservation and Northumbria University, our highways maintenance team are putting in place arrangements for verges and roundabouts that reduce the frequency of mowing and create more diverse habitats that will benefit pollinating insects.
"Since the Cowgate works artificial grass hasn't been used and we're focusing on providing wildflowers wherever we can. This includes sowing an annual flower meadow adjacent to St Mary's Place in the city centre and establishing perennial meadows in a number of locations."
For more information about the work we do to support wildlife and the natural environment, including our Biodiversity Action Plan, please visit our Trees, Wildlife and Green Environment page.