11 July 2020
| | 2 min read
Remembering Srebrenica
Lord Mayor of Newcastle, Councillor David Cook, marked the 25th anniversary of the genocide in Bosnia this morning by raising the flag at the Civic Centre.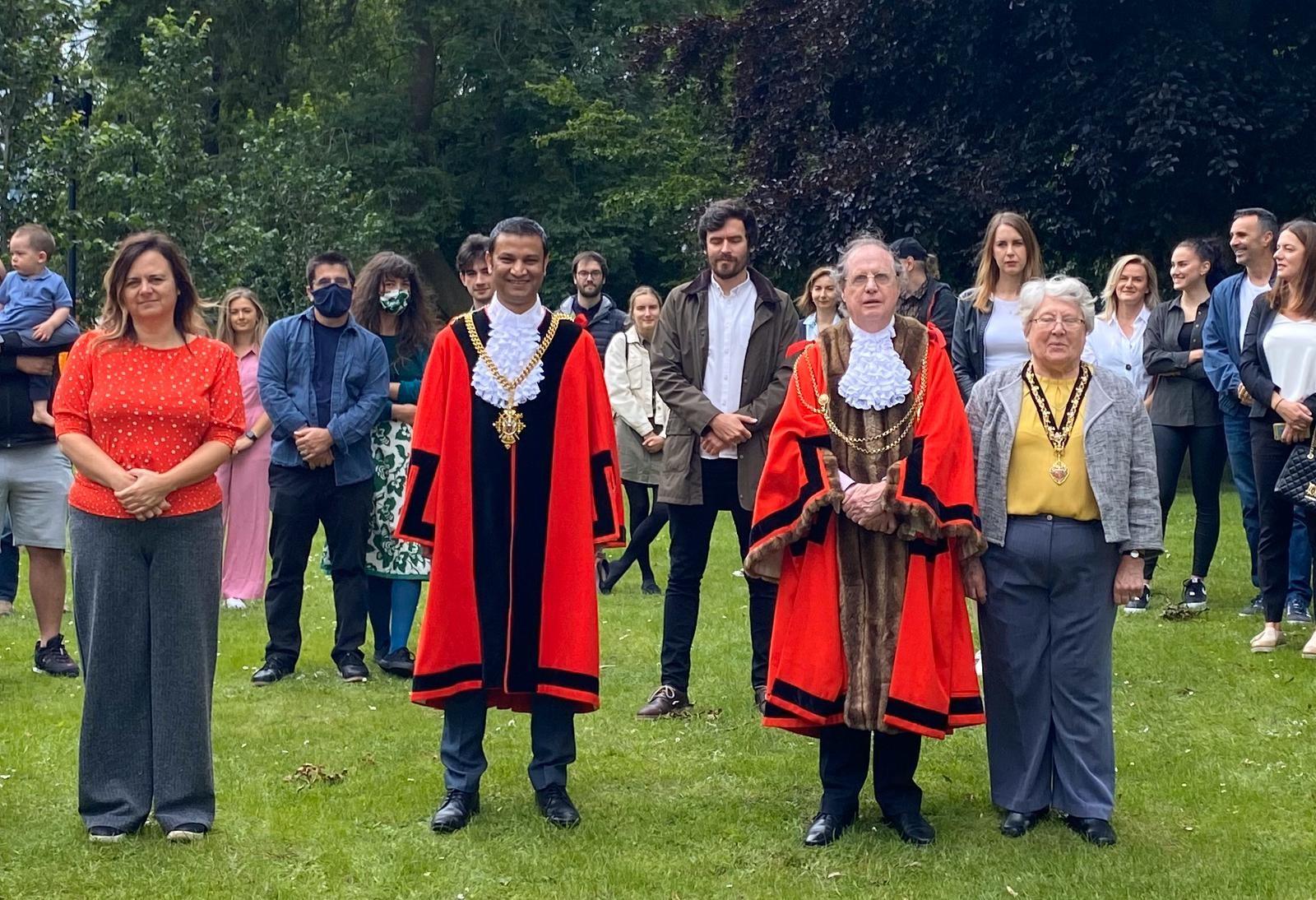 In July 1995, 8,372 Bosnian Muslim people were massacred by Serb forces in the town of Srebrenica in what the United Nations called the worse atrocity on European soil since World War 2.  The genocide, which happened towards the end of the war in Bosnia, took place in the town that the UN Security Council had declared a 'safe area' more than two years earlier.  
The Lord Mayor was joined by Sheriff of Newcastle, Councillor Habib Rahman,  members of the Bosnian community who have made new lives Newcastle, councillors and local residents at the Civic Centre as he raised the flag as part of a commemoration service to remember those who lost their lives.  The event marked UK National Srebrenica Memorial Day.