17 November 2021
| | 2 min read
Our Streets Too: Creating a safer night-time economy
White Ribbon UK's first national event since the start of the pandemic has been hailed a success after a range of actions to help make towns and cities safer at night were identified.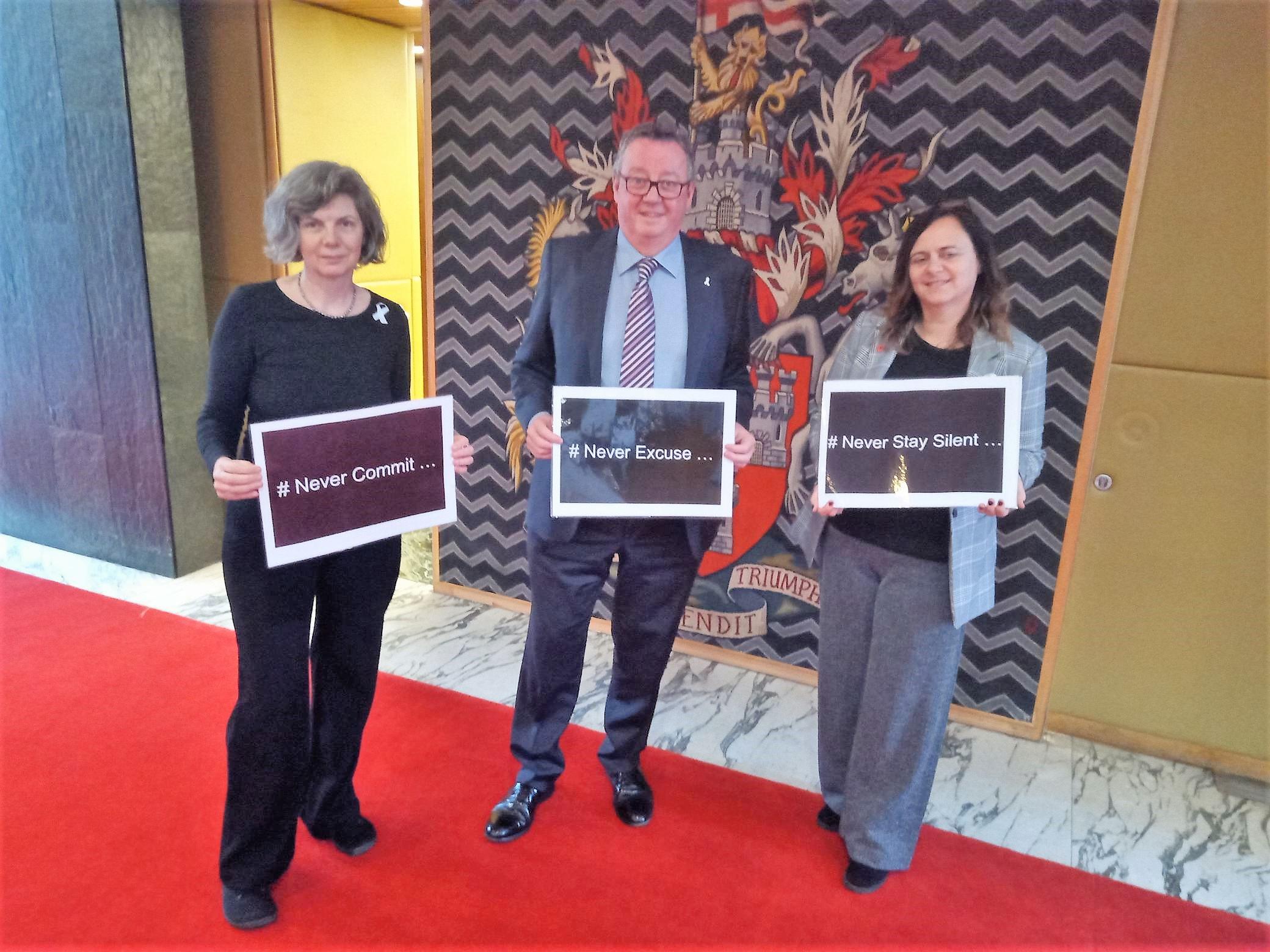 The Our Streets Too summit, which was hosted by Newcastle City Council, saw around a hundred delegates from across the country consider a range of issues from preventing harassment on public transport to using licensing to promote a positive culture in the night-time economy.
Executive Director of UN Women UK, Claire Barnett, got the event off to an interesting by introducing the UN's Safe Spaces Now Campaign.  The campaign brings together the government, local authorities, public services and transport providers to end harassment of women in public spaces.  Claire explained that the UN's work to tackle violence against women and girls didn't stop during the pandemic and over 150 solutions were identified during Safe Spaces Now online workshops. 
The positive role men can play in stopping violence against women and girls was highlighted by White Ribbon UK Trustee, Dr Stephen Burrell who stressed that the focus should be on changing men's behaviour and the cultures which facilitate violence not telling women need to change to avoid being the target of abuse.
Delegates also discussed practical actions to address safety and promote positive behaviour change in men so that women don't need to feel frightened when they're out at night.  Initiatives such as the Night-Time Levy were identified as ideas that could easily be rolled out in other areas to help fund safety measures and culture change campaigns.
White Ribbon UK will produce a full report on the summit with recommendations and tangible actions in the New Year with an aim of influencing government policy so that towns and cities can become safe, inclusive environments for everyone.
Councillor Clare Penny-Evans, Cabinet Member for Climate Change and Public Safety. who chaired the Our Streets Too summit said "Newcastle is a friendly city, but we know that not everyone feels safe when they are out after dark and that women, in particular, are more likely to feel nervous or frightened at night.
"The council has invested in a range of measures, from Taxi Marshalls and Street Pastors to the Shout Up scheme and better street lighting, to help improve safety in the night-time economy but there is more to do.  Working with White Ribbon UK, and hosting this event, will help us make Newcastle a city that isn't just seen as friendly but as an inclusive place where everyone feels welcome and safe."
Anthea Sully, Chief Executive of White Ribbon UK said, "This national summit took place to seriously address the experiences of women in the night-time economy.  It brought together different organisations to hear concern, share what is already being done and to identify what needs to happen next. 
"Towns and cities will only be properly safe and welcoming if there is wholesale culture change. This means ensuring that men consider their behaviour and call out the harassing and abusive behaviour of others. All organisations can help to create a positive environment where everyone is treated with respect and able to have a good night out free from harassment and violence.'