8 March 2023
| | 2 min read
Newcastle's fostering team launch innovative programme to support carers
A new 'mockingbird' programme has been launched to help provide all the advice and support new foster carers in Newcastle will need.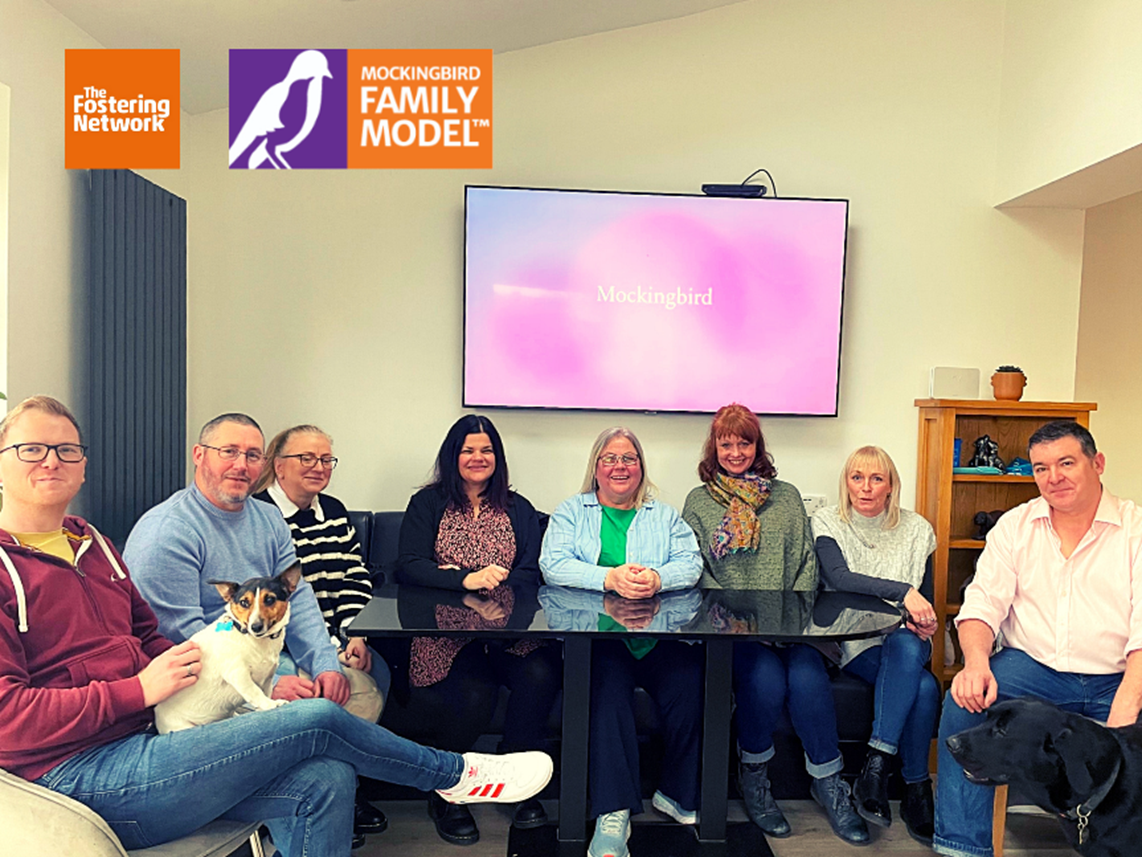 Mockingbird, led by The Fostering Network in the UK, delivers sustainable foster care. It is an evidence-based model structured around the support and relationships an extended family provides. The model nurtures the relationships between children, young people and foster families supporting them to build a resilient and caring community.
Becoming a foster carer can be challenging but this new innovative programme focuses on bringing foster carers together to support each other and the children in their care. It consists of a hub home foster carer, liaison social worker and up to 10 satellite carers who work together to create an extended family model known as the mockingbird constellation.
Steve and Andrea Collins are acting as hub home carers for the scheme and hosted the launch of the project last month with children, foster carers, and members of the fostering service.
The launch of the first mockingbird constellation pilot is the culmination of nine months of work by our fostering service, supported by The Fostering Network, along with other local professionals and carers.
The first constellation consists of eight fostering satellite families and a hub home carer that helps the satellite families connect with each other through regular social events and sleepovers for children as well as support, advice and mentoring for carers.
Cllr Sylvia Copley, Cabinet Member for a Growing City, Newcastle City Council said: "Foster carers play a key role in the city by providing a secure and loving home for children and teenagers in Newcastle who cannot live with their birth families. This new programme demonstrates how we are continually looking to improve the support available for our foster carers. We hope that this new pilot will be the first of many and will provide a diverse, inclusive, and friendly support network for foster carers and children."
Children might come into care for a number of reasons from abuse or neglect or due to having a disability or complex needs that their family cannot cope with. The one thing all these children and young people have in common is the need for care and support.
If you are interested in fostering for Newcastle City Council visit: Fostering | Newcastle City Council