5 May 2020
| | 4 min read
Newcastle Racecourse and Reuben Foundation to support local community with emergency supply boxes
Newcastle Racecourse, the Reuben Foundation and Newcastle City Council can today announce a new scheme to support the local community with the purchase and distribution of over a thousand emergency supply boxes, each containing a range of store cupboard and bathroom essentials.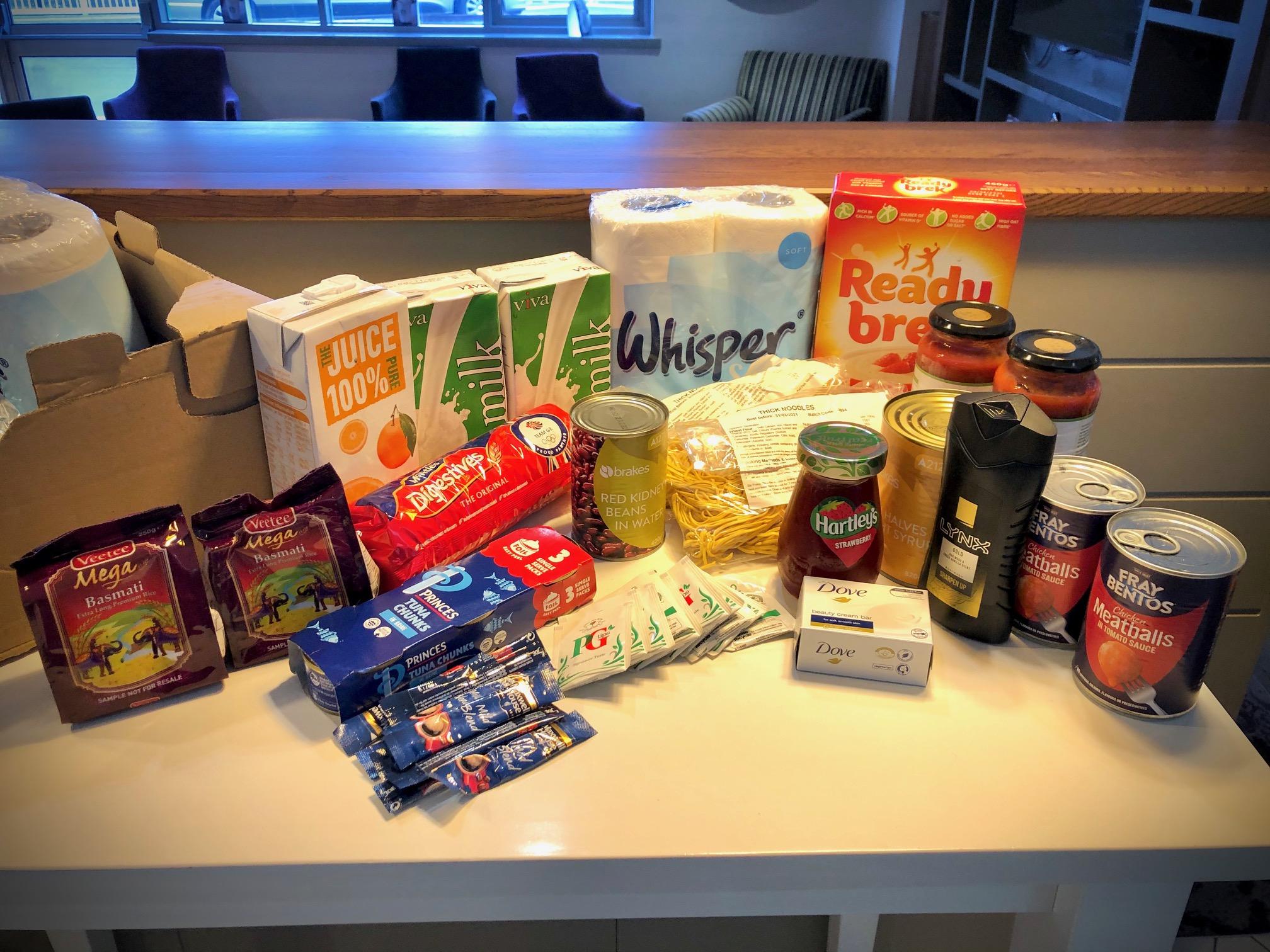 The team at Newcastle Racecourse, alongside colleagues at other Arena Racing Company (ARC) venues in the region, have been working with Newcastle City Council to identify the needs of people in the region who currently face real hardship throughout the ongoing Covid-19 crisis
Boxes will contain a range of store cupboard and bathroom essentials including tea, coffee, UHT milk, pasta, noodles, sauce, canned fruit, soap, shower gel and toilet rolls alongside meal cards, all designed to help support the local community at this difficult time.
As part of ARC, Britain's largest group of horse and greyhound racing venues, Newcastle Racecourse has been able to work with nationwide suppliers to put together these emergency boxes, with the generous financial support of the Reuben Foundation.
Newcastle City Council will undertake distribution of these boxes as part of the Citylife Line service which has been set up to support vulnerable residents across the city and coordinated volunteer responses. Further information about Citylife Line can be found online at www.newcastle.gov.uk/citylifeline. 
Executive Director of Newcastle Racecourse, David Williamson, said, "We are well aware of the impact that the current health crisis and lockdown has had on many people in the local area.
"Whilst racing at Newcastle and the other ARC venues in the region has been suspended, we have been pleased to work with Newcastle City Council and our suppliers, with the significant financial support of the Reuben Foundation, to put together these emergency supply boxes which we hope will benefit a large number of people across our community.
"We very much hope that the boxes will go some way to helping those who are finding things difficult at the moment and to whom we would like to wish all the very best."
A spokesman for the Reuben Foundation said, "The Reuben Foundation are pleased to support the local community at this time of crisis. This continues our involvement in a number of charitable projects where we have been providing support to families and individuals who are impacted by the pandemic and also in purchasing protective equipment and food for front-line NHS staff and others".
Chief Executive of Newcastle City Council, Pat Ritchie said, "This is a tremendous gesture by ARC and the Reuben Foundation that will make a real difference to the most vulnerable people in Newcastle. These are unprecedented times and it has been heartening to see how the business community has stepped forward to help us source and deliver much-needed food and provisions across the city."
Newcastle City Council Leader Cllr Nick Forbes said: "The racecourse is an integral part of the city having been on Gosforth Park for 138 years. It is very much part of our community and so we are extremely grateful that ARC and the Reuben Foundation are reaching out to help that community in these most difficult of circumstances. Through our CityLife line we will make sure these donations are directed to where they are most needed."