12 December 2022
| | 3 min read
Newcastle officially a hotspot for social enterprise
Newcastle has formally been recognised as a hotspot where social enterprises can thrive.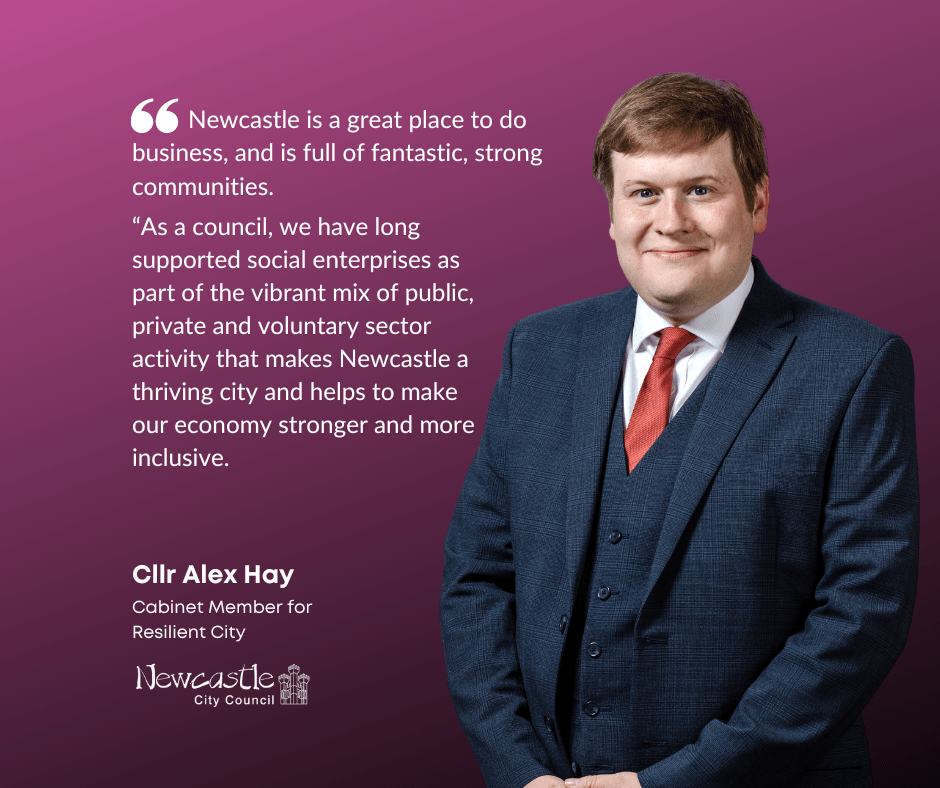 The city is home to more than 300 social enterprises, which are organisations who have a social or environmental purpose which they spend at least 50% of their profits on. How they make their money is also important; at least 50% should be from trade rather than grants.
These include charities, community interest companies, mutuals/co-ops and companies limited by guarantee.
Over the past 12-months, a group of organisations who support social enterprises in Newcastle have been conducting consultation activities with local social entrepreneurs and the organisations that support them.
These activities have paved the way for a community-led action plan to be developed to create the best environment for social enterprises to succeed in Newcastle. The three key aims of the Action Plan are:
To improve connectivity within the social enterprise community
To improve public understanding and positive interactions with the social enterprise community
To improve the capacity building support offers available to social enterprises
As a result of this, Newcastle has been awarded the Social Enterprise Place badge by Social Enterprise UK.
Cllr Alex Hay, Newcastle City Council cabinet member for a Resilient City, said: "Newcastle is a great place to do business, and is full of fantastic, strong communities.
"As a council, we have long supported social enterprises as part of the vibrant mix of public, private and voluntary sector activity that makes Newcastle a thriving city and helps to make our economy stronger and more inclusive.
"In these challenging times, social enterprises are more important than ever in finding new ways to support people and create opportunities in communities across the city."
A partnership has been formed to deliver key outcomes from the action plan, this includes Junction Point CIC, PNE, Connected Voice, Newcastle City Council and others.
Kate Duffy, Junction Point CIC, said: "Seeing all these different organisations working together and donating their time to improve the chances of success for local social enterprises is just brilliant.
"My hope is that the rest of the North East counties will follow our lead to join Gateshead, Sunderland and Durham as hot spots. Imagine what a North East coordinated approach to social enterprise could look like!"
The partnership is open to new members so if your organisation would like to take part, please email kate@junctionpoint.co.uk.