5 August 2019
| | 4 min read
MP joins in as Newcastle's Best Summer Ever gets off to flying start
A £1.1million project to provide school-aged children in Newcastle with free activities and meals has got off to a flying start with more than 1,300 getting involved in its first week.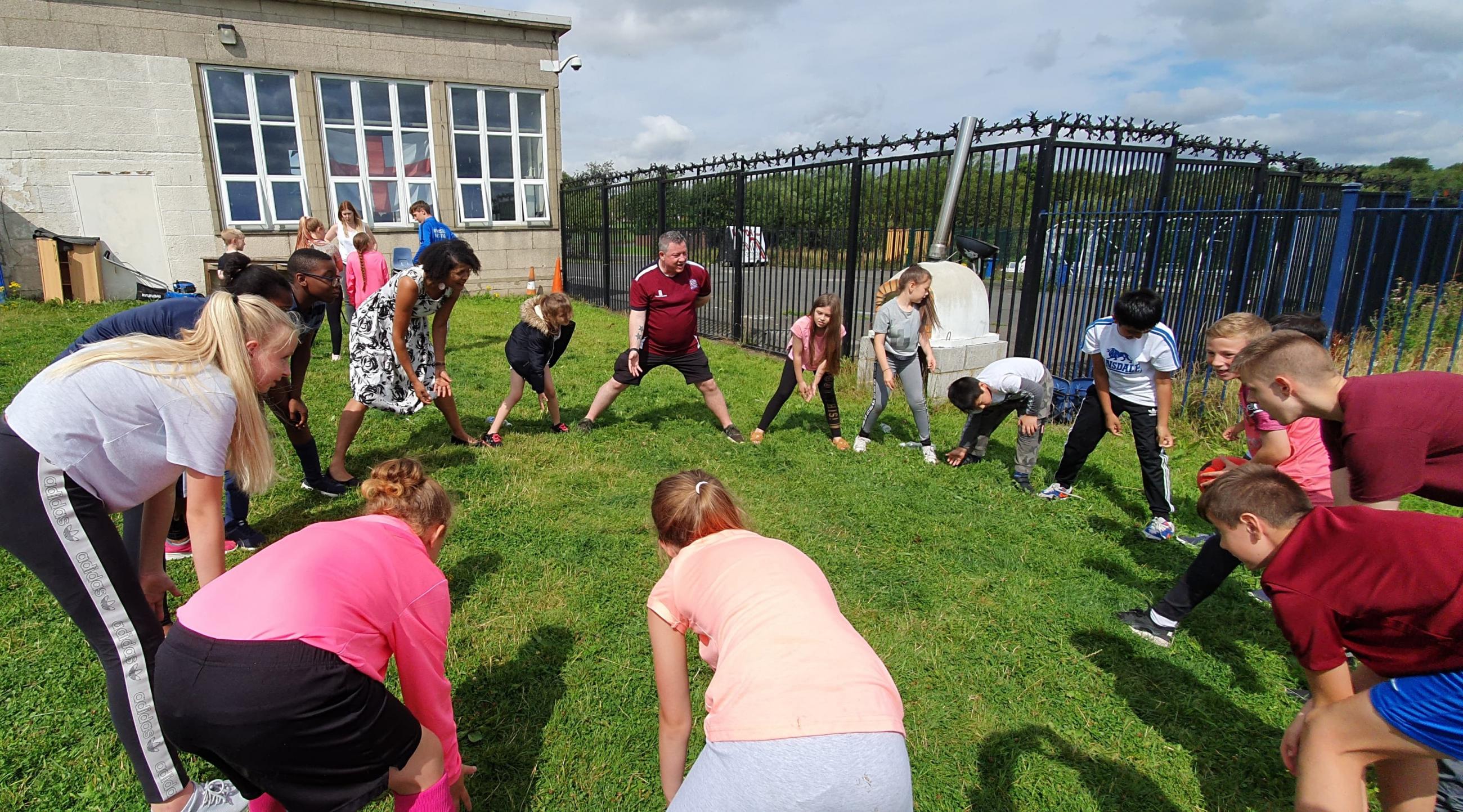 With more projects still get to get under way, there are many more opportunities for thousands more children across the city to take part in Newcastle's Best Summer Ever (NBSE).
NBSE, funded by the Department of Education, is being delivered by StreetGames and Newcastle City Council to provide events, sporting activities, arts and craft and healthy eating throughout the summer to young people across the city.
NBSE spokesperson John Downes said: "It has been absolutely brilliant to see the kids running around and enjoying themselves so far. The summer holidays can be tough for a lot of families but having something like this on the doorstep, where children can enjoy themselves and get a good meal into the bargain, is a real lifeline.
"There are now around 90 projects up and running across the city, so I hope we'll see plenty more kids coming through the doors throughout the summer."
Newcastle Central MP Chi Onwurah, who today be attended the Sporting Chance NE project at the Cowgate Centre, said: "It's such a pleasure to actually see the activity programme in action and to meet the children and volunteers who are taking part.
Chi Onwurah, MP for Newcastle Central, visited the Sporting Chance NE project in Cowgate to take a look at Newcastle's Best Summer Ever in action
Chi Onwurah MP visits NBSE
"This project is delivering thousands of meals and hours of fun, healthy activity to young people right across Newcastle this summer and I'm delighted to support it.
"Better still, the work StreetGames are doing here in Newcastle will help us to learn more about the best way to deliver holiday provision to young people and apply those lessons right across the country."
Cllr Clare Penny-Evans, Newcastle City Council cabinet member for communities, said: "This has been a really positive start to Newcastle's Best Summer Ever but I would urge as many parents as possible to make sure they take advantage of this amazing opportunity.
"There are so many incredible projects providing memorable experiences for the city's youngsters while making sure they receive a nutritious meal every day they attend.
"It has been fantastic to see how well the children who have taken part have engaged with the project and with all the hard work that has gone in so far it's a pleasure to see it get off to a great start."
It is estimated that across Newcastle 26,723 young people live in poverty, with 10,344 accessing free school meals.
School holiday periods can increase the pressure on families with no free school meals, no breakfast clubs and additional pressure on family finances increasing the likelihood they will experience 'holiday hunger'.
There is also an increased risk of reduced physical activity during the holidays, in some of the most deprived wards in the city this reduction can be 18 times greater than the more affluent areas.
While children can simply turn up to attend some of the activities, many require pre-registration. If your nearest project is fully booked, please consider seeing what else is available in the local area. For details of opportunities in your area and how to get involved, visit https://www.activenewcastle.co.uk/activity/52
You can also stay up to date on social media. Twitter: @NBSE2019, Facebook: NewcastlesBestSummerEver, Instagram: @newcastlesbestsummerever
If you have any questions about NBSE, contact: bestsummerever@streetgames.org
There are now around 90 projects up and running across the city, so I hope we'll see plenty more kids coming through the doors throughout the summer
John Downes
Newcastle's Best Summer Ever