24 August 2020
| | 2 min read
Join Team Vaccine
Newcastle City Council are urging residents across the city to join the national effort to develop a Covid-19 vaccine.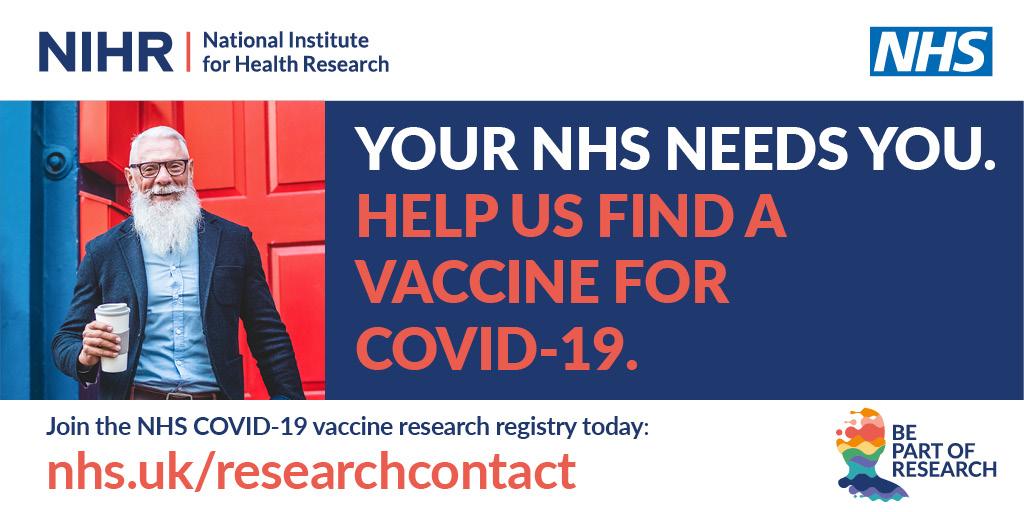 People across Newcastle are being encouraged to sign up to the NHS COVID-19 Vaccine research registry and be part of the fightback against the virus.
Anyone who volunteers to be part of the registry will be contacted by researchers who are collecting information and data to help develop potential COVID vaccines. A number of vaccines are currently being identified and safety tested but only large-scale trials and insight can give the scientists the information they need to consider how effective the treatments are.
The Registry is aiming to have half a million-people signed up by the end of the year.
Researchers are looking for people from all backgrounds, ages and parts of the UK – including those with and without existing health conditions. A diverse mix of participants means possible vaccines have a greater chance of working for everyone.
Councillor Irim Ali, cabinet member for Public Health and Neighbourhoods said;
"Residents in Newcastle have already shown great spirit throughout this pandemic and I know they are all willing to go the extra mile to protect the city and start its recovery.
"This is another opportunity for them to play their part and join the fight against the virus.
"Developing a vaccine is essential in overcoming this pandemic and anyone that registers will be helping our brilliant scientists and NHS partners to develop this game changing medical breakthrough.
"Just five minutes of your time could help the city, the country and your community return to normal life."
Chris Speed, Deputy Chief Operating Officer at NIHR Clinical Research Network North East and North Cumbria said: "We need people to volunteer to take part in vaccine research for COVID-19. This new online service is a vital tool in planning and delivery of COVID-19 vaccine research.  Having a registry of people who would like to be considered as volunteers in vaccine research means we can quickly and easily reach them when a suitable trial begins.  
"We will have a number of large scale vaccine studies starting soon in Newcastle and across the wider North East and North Cumbria area. I encourage people to sign up themselves and share the link with family and friends so they can consider signing up too." 
Residents who sign up for the Research Registry will be asked a series of questions including personal details and contact information – all of which will be stored securely in a system managed by NHS Digital.
Volunteers will then be contacted by research teams and asked if they would like to take part in relevant research studies - there is no obligation to take part in any studies and users can remove their details at any time.
Anyone interested in volunteering and signing up should visit nhs.uk/researchcontact or follow the #bepartofresearch.